Limited Edition Labels Rosé X Morgan Jamieson
Morgan Jamieson
Living with her husband, Ryan and son, Bass, Morgan Jamieson paints out of her home studio in Ocean Grove. Morgan art is colourful, vibrant, fun and fabulous!
Working with brands such as ADIDAS, NAB, Poppies For Grace, The Cotton On Group, WorkSafe & William Angliss – we're thrilled to among such impressive company. One of our favourite local artists (and friends), we're so proud to have Morgan's art on our 6Ft6 Rosé label. It's been sold out for the last few months due to its crazy (but great) increase in popularity, and it's back on the shelves with Morgan's art labels now.
Morgans Artwork
Not only is Morgan a fabulous artist, she's a family girl with a love for all things art, wine and style. Her happy-go-lucky personality and social nature makes such a great fit for 6Ft6. Morgan describes her artwork as bold, clashy and imperfect. It's experimental and she finds inspiration from her love of florals and fabrics. You can't look at Morgan's artwork with a smile crossing over your face, which is so perfect for the Rosé given its fruity, vibrant, yet refreshing flavours.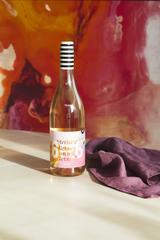 Shop Morgan's limited edition art labels Rosé within the art labels gift packs or within an art labels 6 pack.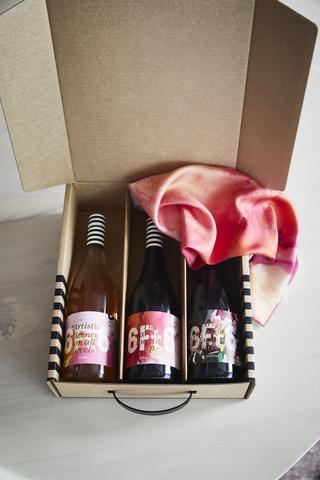 To find out more about Morgan, you can visit her website https://morganjamieson.com.au/