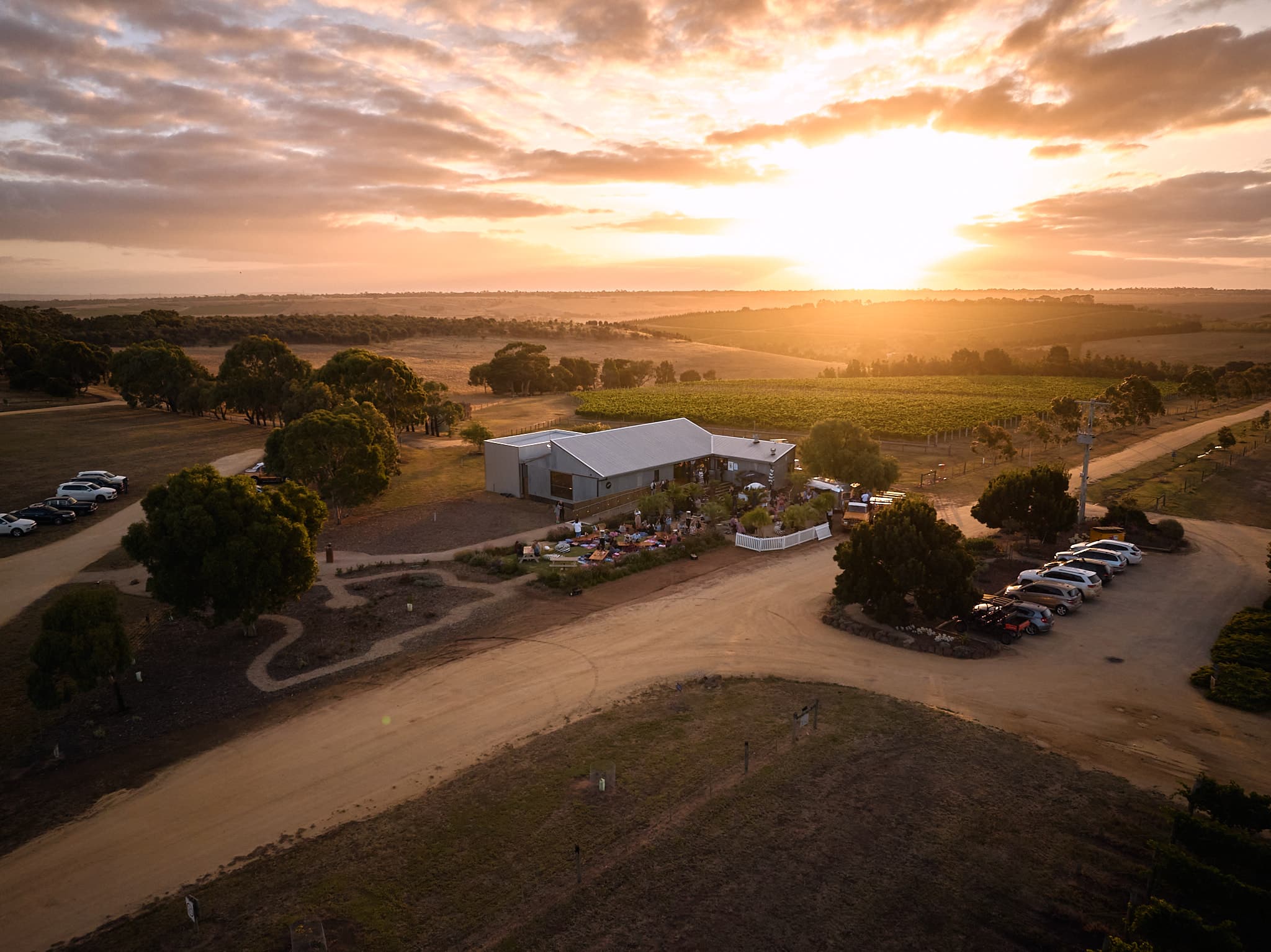 The home of 6Ft6, The Austin's Wines Cellar Door Now Open
Austin's is Geelong's go-to wine destination for great wine, casual dining and unique wine experiences. Our renovated shearing shed is located on our Austin's vineyard in the Moorabool Valley, a short drive from Geelong and less than an hour from Melbourne.
What to Expect at our Cellar Door?
Expect a warm welcome, beautiful views, quality wine and unique experiences. Take a seat at our bar for your complimentary wine tasting, indulge on local and international cheeses from our deli section or settle in for lunch on the weekend by one of our many pop up kitchens.
Outside there expansive lawns, and shaded tables; an ideal location to get together with your loved ones. 
Location and Opening Hours:
We are located a short drive from Geelong or an hour from Ballarat or Melbourne.  Our Moorabool Valley Vineyard is a hidden treasure that we can not wait for you to discover.
Open: Thursday to Sunday 11am to 5pm
Address: 870 Steiglitz Road, Sutherlands Creek, VIC 3331
Lunch available on weekends from 12pm onwards