We are 6Ft6 – Your wine for good times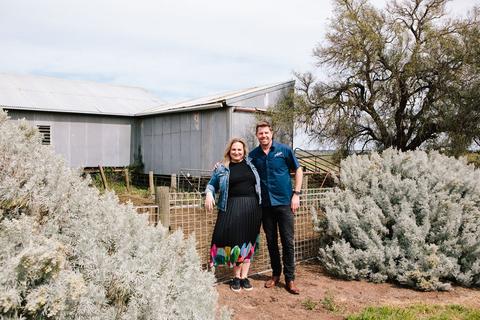 19 years, 8 varieties and too many good times to count! Here at 6Ft6, we believe that life is too short to settle for ordinary, so we make wines for your good times and adventures.  Handcrafted with love on our cool-climate vineyard in the Moorabool Valley, Geelong. Family owned and operated by second-generation owners, Scott and Belinda Austin, wine is in our blood. We hope you love the wines as much as we love making them!

Scott & Belinda Austin
Who is behind 6Ft6?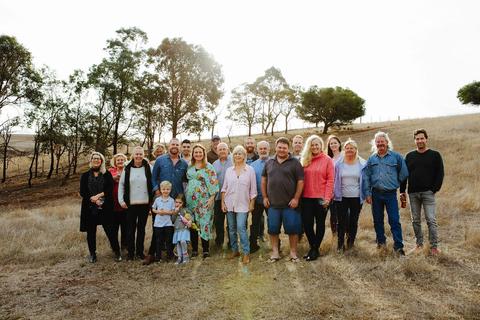 The 6Ft6 Team
From farmers to marketers, our team is a varied and wonderful group of wine lovers. We have a team of around 20 staff that includes winemaking, viticulture, groundskeeping, marketing, logistics and sales. We like to think of ourselves as one big 6Ft6 family who appreciates the land we live and work on and the beautiful wine we produce.
The 6Ft6 Founders & Owners
Austins Wines. was founded by Richard and Pamela Austin in 1982 and is now owned and operated by Scott and Belinda Austin. These second generation owners have a bold approach to business and a love of wine, you will find Scott sipping a pinot noir and Belinda loves a glass of chilled rosé. When they aren't working or wrangling their three young children, Spencer, Delilah and Huxley, you will find Scott either sailing, at the races or watching the Geelong Cats play. Belinda usually has a camera in hand and takes any opportunity to catch up with the girls over a glass of bubbles and a cheese platter. In their spare time they wrangle their pet sheep Wilma who thinks she is a pet dog!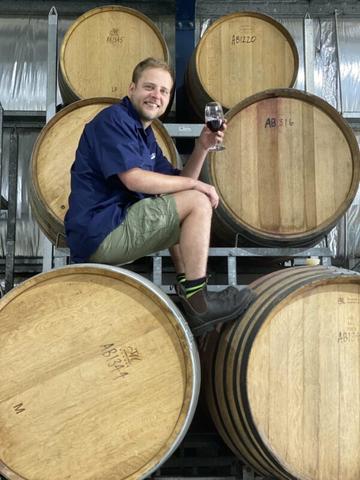 The 6Ft6 Winemaker
Dwayne Cunningham is the Austin's and 6Ft6 winemaker. With over 10 years experience, Dwayne recently completed 6 years working at Paxton vineyards in South Australia. Dwayne is a talented winemaker that also has an ability to explain wine in ways that people can understand easily. Dwayne leads the team to produce cool climate wines that are enjoyed in Australia, the USA and China.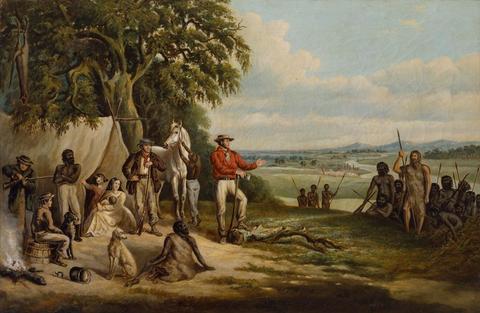 Why are we called '6Ft6'?
We often get asked why we call our wines 6Ft6; so let us tell you a story. A story about bravery, about a giant of their time, about a legend and local to our region. A man who stood six foot six tall and inspired the adventurous name and spirit of us: 6Ft6 wines.
In 1803, a convict named William Buckley – the man who stood tall at six foot six – pulled off a daring escape from the British, and landed at the Port Phillip area. Stranded, but free, he came across a local indigenous tribe, and the tale goes that he survived the next 32 years living amongst them. These days they call William Buckley a legend – a giant of his time. Here at 6Ft6, we just know him as Will, the guy who inspired the "Pinot for the people", and the guy who stood tall at 6Ft6.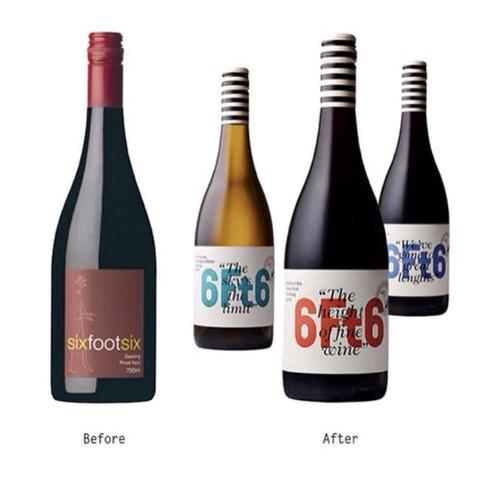 The 6Ft6 range
6Ft6 (formerly known as 'Six Foot Six') first launched in 2003, with a small, but delicious range of wine, specialising in Pinot Noir and Shiraz. In 2015, 6Ft6 had a facelift and have since expanded to include Prosecco, Pinot Gris, Chardonnay, Sauvignon Blanc and Rosé to its range.
All of our red wines are grown, picked, produced and bottled onsite at our Moorabool Valley winery in the Geelong wine region, single vineyard and exceptional quality. We are known for our Pinot Noir, with one of the largest family-owned estates in Australia (read more about our Pinot here). Our Prosecco, along with some of our Pinot Gris, is proudly sourced from the beautiful King Valley region. The 6Ft6 Chardonnay and Sauvignon Blanc is sourced from the Yarra Valley, a region known for producing world-class wines.
We like to explore and push the boundaries with wine and aren't shy when it comes to food and cocktail recipes, known recently for our delicious frozen wine cocktails – Prosecco Margarita anyone?