We're hiring. Casual Event Staff
EVENT & TASTINGS STAFF – 6Ft6 Wine

Job Summary
We're heading into that crazy, fun time of year again – event season! 6Ft6 are looking for enthusiastic, friendly and proactive Event Staff to join in on the fun and help us out at various Events and Wine Tastings across Melbourne and Geelong over the next 6 months.
Here's what you'll be doing in the role:
About the role
Helping set-up and pack-up at events
Proactively interacting with guests and accommodating their needs
Providing a fantastic guest experience from start to finish
Sharing wine-knowledge
Assisting with wine-tastings
Cleaning up and maintaining a well-presented event space
About 6Ft6
6Ft6 is your go-to wine for good times!
We put the fun in funny and the spritz in prosecco and the best thing is, our wines taste great too. Our popular range from Prosecco to Shiraz is sold throughout Australia and has some highest selling wines in Australia. Made by Austins & Co. a family owned and operated business in Geelong.
Our culture is one that is down-to-earth, adventurous, welcoming and respectful; we strive for the highest standards both in the wines we produce and the people that belong to our awesome team.
Every year we take part in a number of events from Pinot Palooza, Royal Melbourne Show, Wine Island as well to regional events on our Vineyard in the Moorabool Valley, Geelong.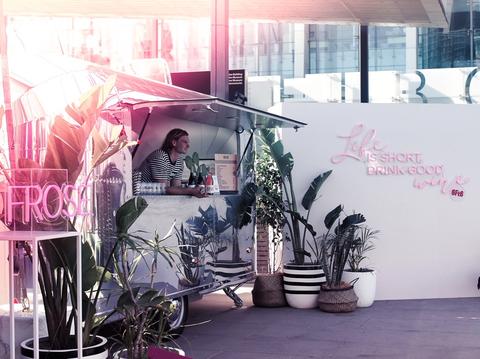 Who we're looking for
Experienced customer service individuals who are friendly, genuinely love interacting with others and helping them out – simple as that! Oh and a few little extras too:
Enthusiastic about providing the best customer service
An interest in wine
Can pick up information quickly and retain good product knowledge
Must have a current RSA
High level of customer service & communication skills
Available to work on weekends is a must
Has reliable transport to and from event locations
Previous bar or customer service experience
Very well presented
This is a great opportunity to do some casual work, that's fun and rewarding and puts you in the middle of all the action during event season!
Apply
So if that is you, email us at [email protected] with the following info:
Name
Email
Contact Number
Recent events you've worked at
Why you'd be great for the gig?!
Attach a CV