Limited Edition 6Ft6 Labels. Shiraz X Kimmy Hogan
6Ft6 Shiraz X Kimmy Hogan
Kimmy is an absolute wonder woman. She's a Mum to three young boys, living and working in Geelong with her husband after moving from Townsville.
She has a unique and s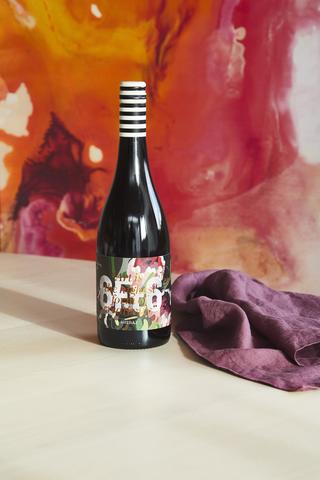 eriously impressive signature style, which took years to hone and perfect. Believe it or not, Kimmy is actually a digital artist, influenced by a love of traditional oil paintings and creates every shape/curve and stroke using hand motion with the mouse.
Kimmy's Artwork
Kimmy's artwork for the limited edition art labels 6Ft6 Shiraz is bold and moody, just like a good Shiraz. While our Shiraz is delicate, it's also fruit-forward with hints of spice, and Kimmy's artwork represents just that with dark hues, complimented with pops of bright pinks.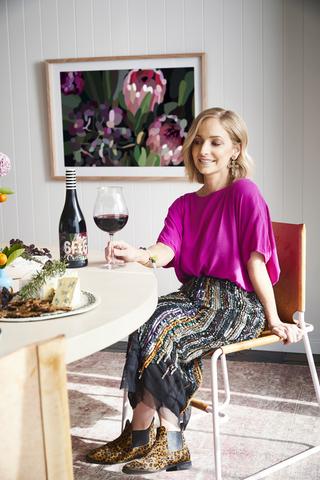 All three artists are selling their limited edition artworks, with all proceeds going towards their chosen charities. Kimmy has chosen Carrie's Beanies 4 Brain Cancer, which raises desperately needed funds towards research into the horrible disease.
We absolutely loved working with Kimmy to create her stunning artwork for the Shiraz, and hope you love it as much as we do. 
Available now online here or throughout Victoria in independent retailers. 
Check out our fun video with Kimmy, explaining her art style and her inspiration behind the label.   
You can also purchase a straight or mixed 6 pack of our limited edition labels and received an art silk scarf worth $99. Hurry limited quantities available here.
Discover more about Kimmy on her website http://www.kimmyhogan.com.au/