Limited Edition Labels. Pinot Noir X Prudence Caroline
6Ft6 Pinot Noir X Prudence Caroline
As part of the limited edition labels collaboration with Greenhouse Interiors, we were lucky enough to partner three local artists, all very different in artistic style and personality.
Let's admit, drinking a nice glass of Pinot Noir during any season makes you happy, and that's what we love about Prudence Caroline, she exudes happiness. She's elegant, dreamy and stunning on face value but when you meet her, this down-to-earth, raw and quirky personality shines through. Parallel to this, her artwork is the same. Colourful, romantic, humble and raw. 
Prue's Artwork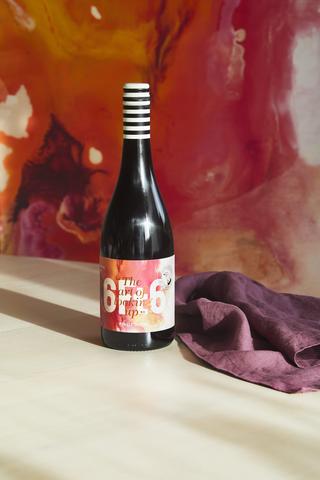 Pru's artwork was inspired by the smooth blend of earthy tones and fruit-forward berry flavours that are present in the 6Ft6 Pinot Noir and it's such a beautiful piece of art that reflects the wine so perfectly. Pru was born and raised in Jan Juc, where she now lives with husband Damien and two children Teddy and Lulu. She gained her loyal following after her artwork was featured on The Block in 2013 and since has become one of Australia's most popular emerging artists.
Along with the wine label, Prudence's artwork has been used to create 100% silk scarves that are available in the limited edition gift packs for $139, along with Kimmy Hogan's 6Ft6 Shiraz and Morgan Jamieson's 6Ft6 Rosé. 
You can also receive a free scarf with any limited edition 6 pack, view this offer here
Due to the stunning artwork, the scarf is versatile. It can be worn as you would a normal scarf, but also framed and hung as it's own piece of art (pictured below). Chris from The Frame Shop Geelong helped us out by stretching the scarf over canvas, float and frame. We love it!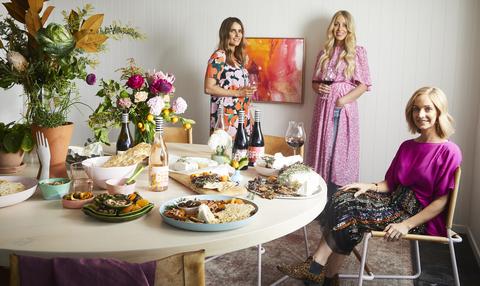 Learn more about our limited edition art series label with Prudence Caroline via the video below, with a glass of Pinot, of course!

To find out more about Prudence head to her website https://mynebyprudencecaroline.myshopify.com/