The Wolf and Wine Pack
$120.00
Wolf and Wine Pack – Pinot Noir Gin and 6Ft6 Wine
Get the best of Patient Wolf Pinot Noir Gin and 6Ft6 Wine in this Wolf and Wine Pack. Includes:
1 x Patient Wolf X 6Ft6 Pinot Noir Gin 500ml
2 x bottles of 6Ft6 wine of your choice
This limited-edition Pinot Noir Gin is a collaboration between Patient Wolf Gin  and 6Ft6 Wine. 
Patient Wolf X 6Ft6 Collection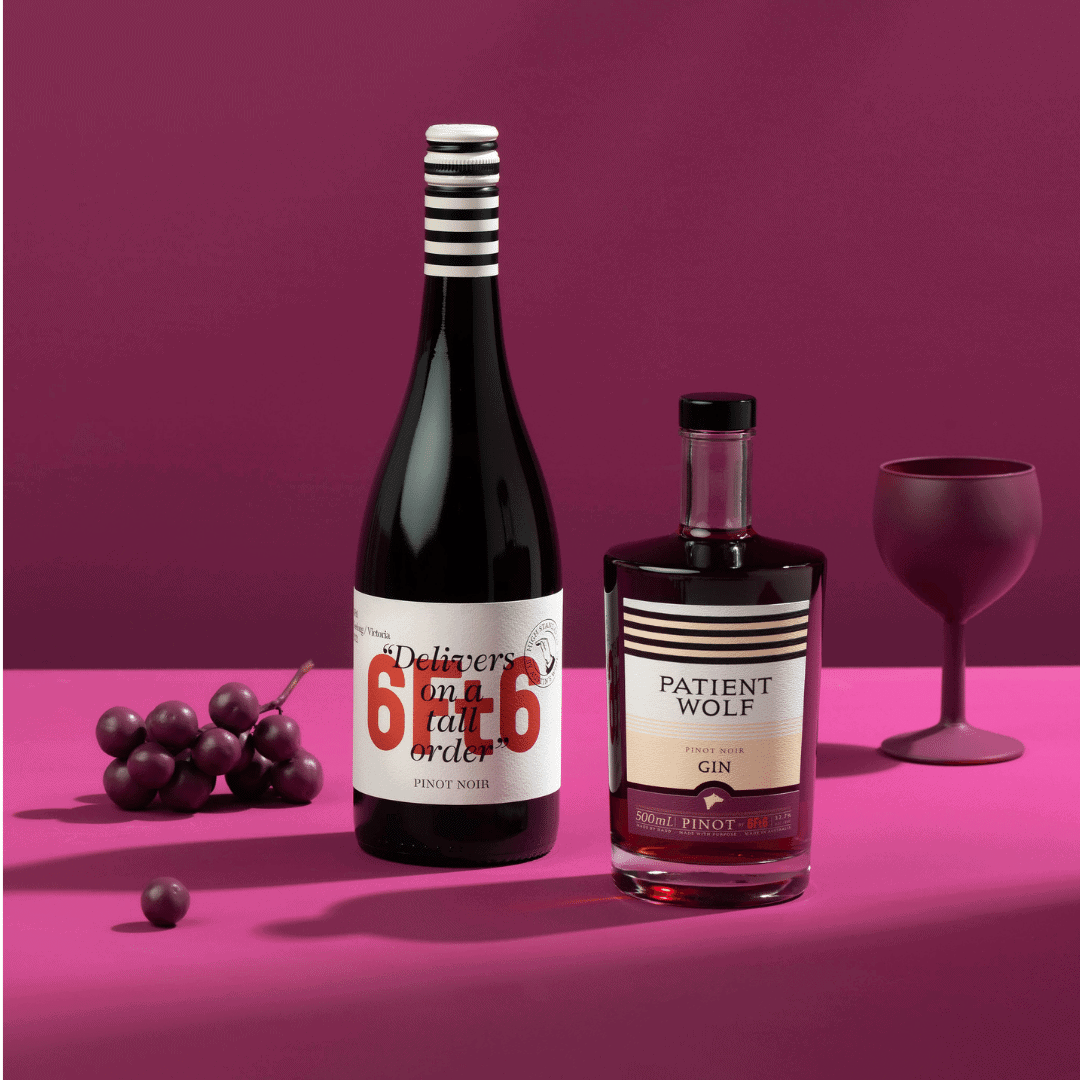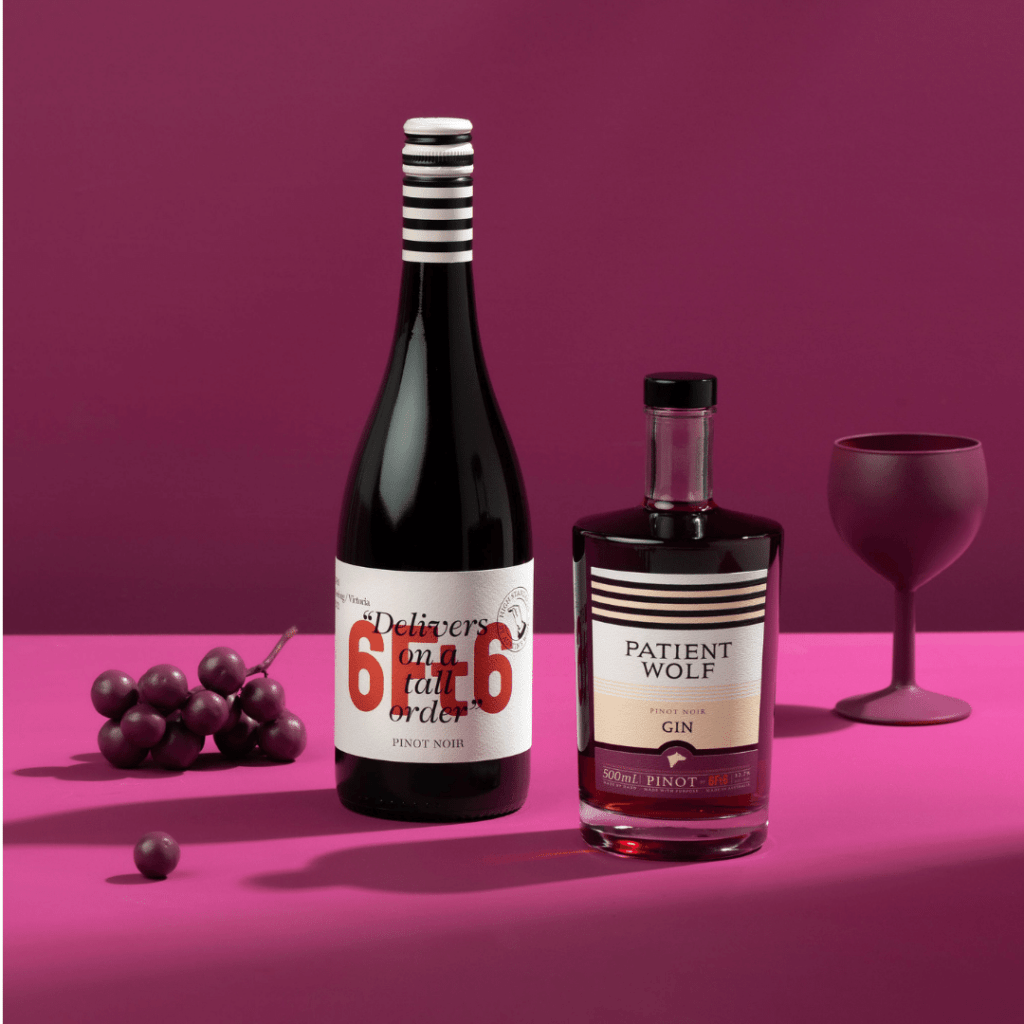 We've bottled the best of Victoria. It's Melbourne meets the Moorabool Valley.
This limited-edition Pinot Noir Gin is a collaboration between Patient Wolf Distillery and 6Ft6 Wine
.
Bringing together the best of Victoria;
Patient Wolf Melbourne Dry Gin + 6Ft6 Pinot Noir grapes.
It's vibrant, versatile and up for anything.
Patient Wolfs Melbourne Dry Gin has
been rested
with 6Ft6 Pinot Noir grapes for three months, then given a light press and strain
.
It's a Pinot Noir Gin that is robust and layered, bright in both colour and flavour with a hint of spice that rounds out the finish.
Perfectly
balanced juniper, spice, and citrus, blends with the rich layers of red cherries, raspberry and hint of blueberry.
Enjoy it on the rocks, in a fruit-driven G&T or in one of the delicious
cocktail recipes below.
Cheers and enjoy,
The 6Ft6 wine + Patient Wolf teams
Wonderful!
A great way to enjoy a fabulous gin and try out some more amazing wines!
Let down by the wine glasses!
I have bought your wine online before and found it very acceptable. We have a Kris Kringle for Christmas in our family. I bought the Wolf and Wine set for my son. I was invited to partake in the Spin and Win in which I won 2 wine glasses valued at $20 each. Imagine my surprise on opening the packaging to find 2 plastic beakers which I wold value at less than $5 each. I have removed them from the pack as they not acceptable as a Christmas present. If you are going to have a promotion please make it a valid one!
Regards Chris Lewis
Tasty Package!
Excellent quality products, and great to be able to choose the wines we wanted. The gin is awesome! :)