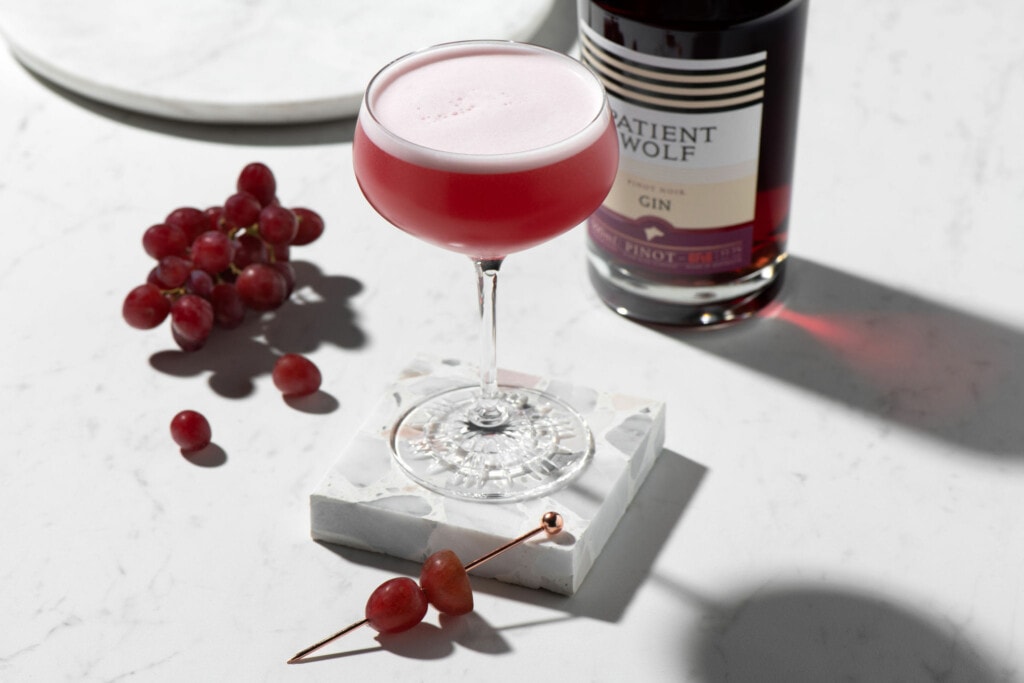 A gin sour cocktail recipe with a welcome twist.
Adding a bit of texture and tannin to a traditional gin sour, this cocktail recipe is a triumph of the 6Ft6 x Patient Wolf collaboration. The pinot noir gin brings a little more complexity to the traditional sour with hints of cherry, raspberry and blueberry. Let's also not forget about the incredible colour!
It's tart, fruity, complex, and delicious! Cocktail anyone?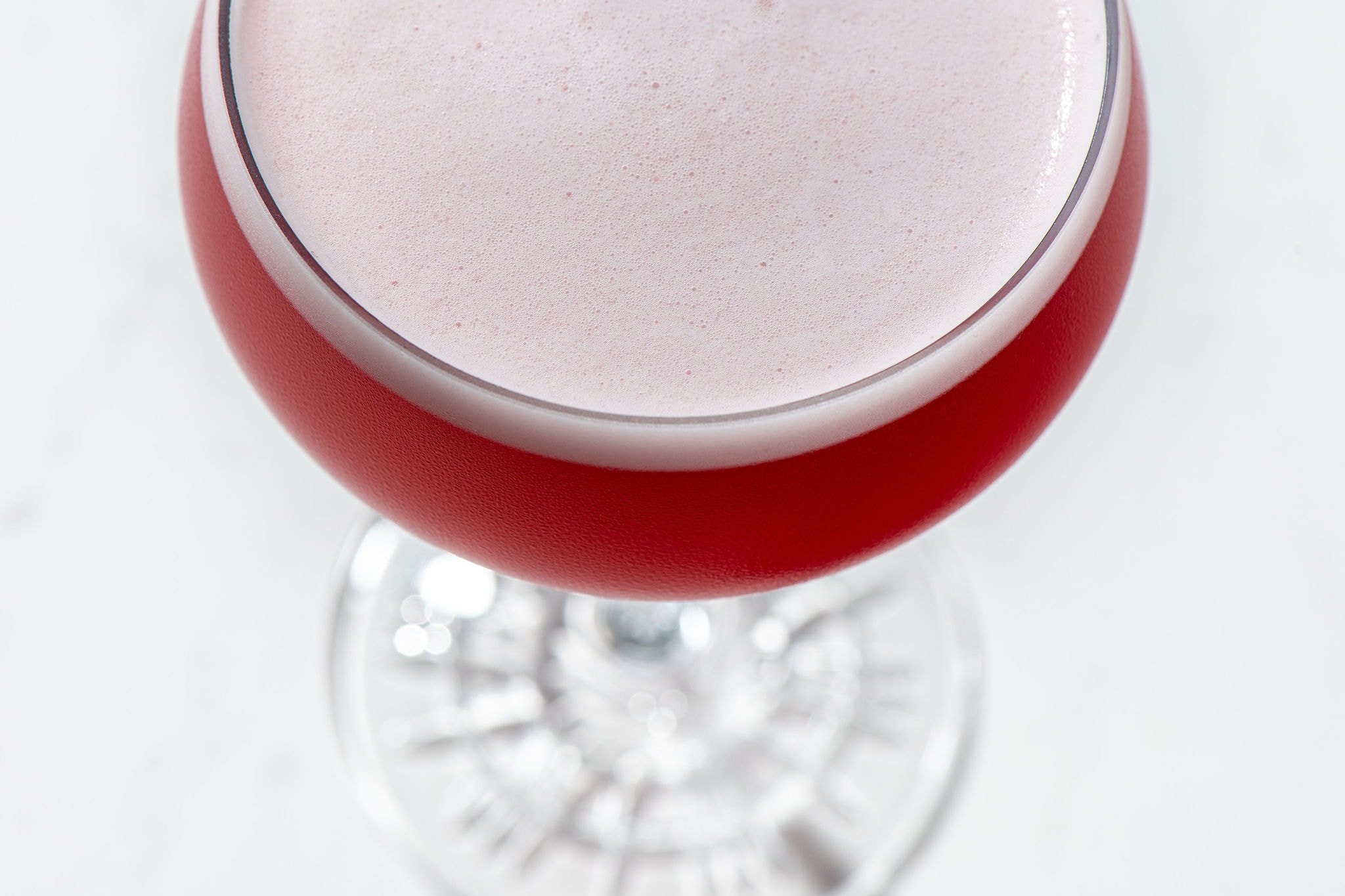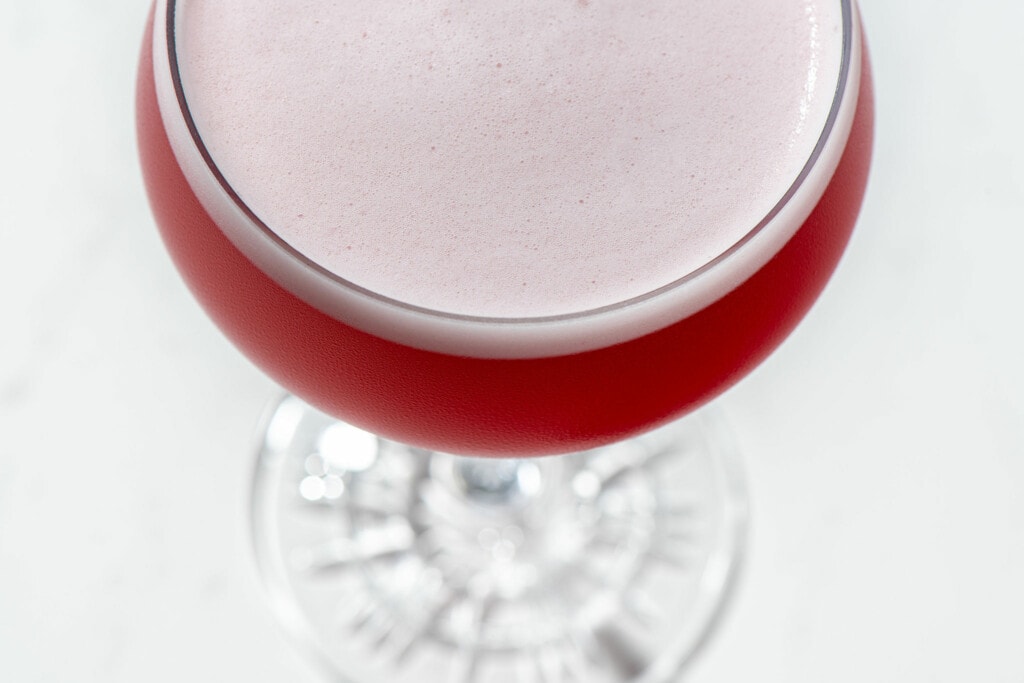 Foaming great
To get the foam on top – this is done by shaking the ingredients including the egg white, without ice, in a cocktail shaker. A suitable vegan replacement for the egg, is aquafaba.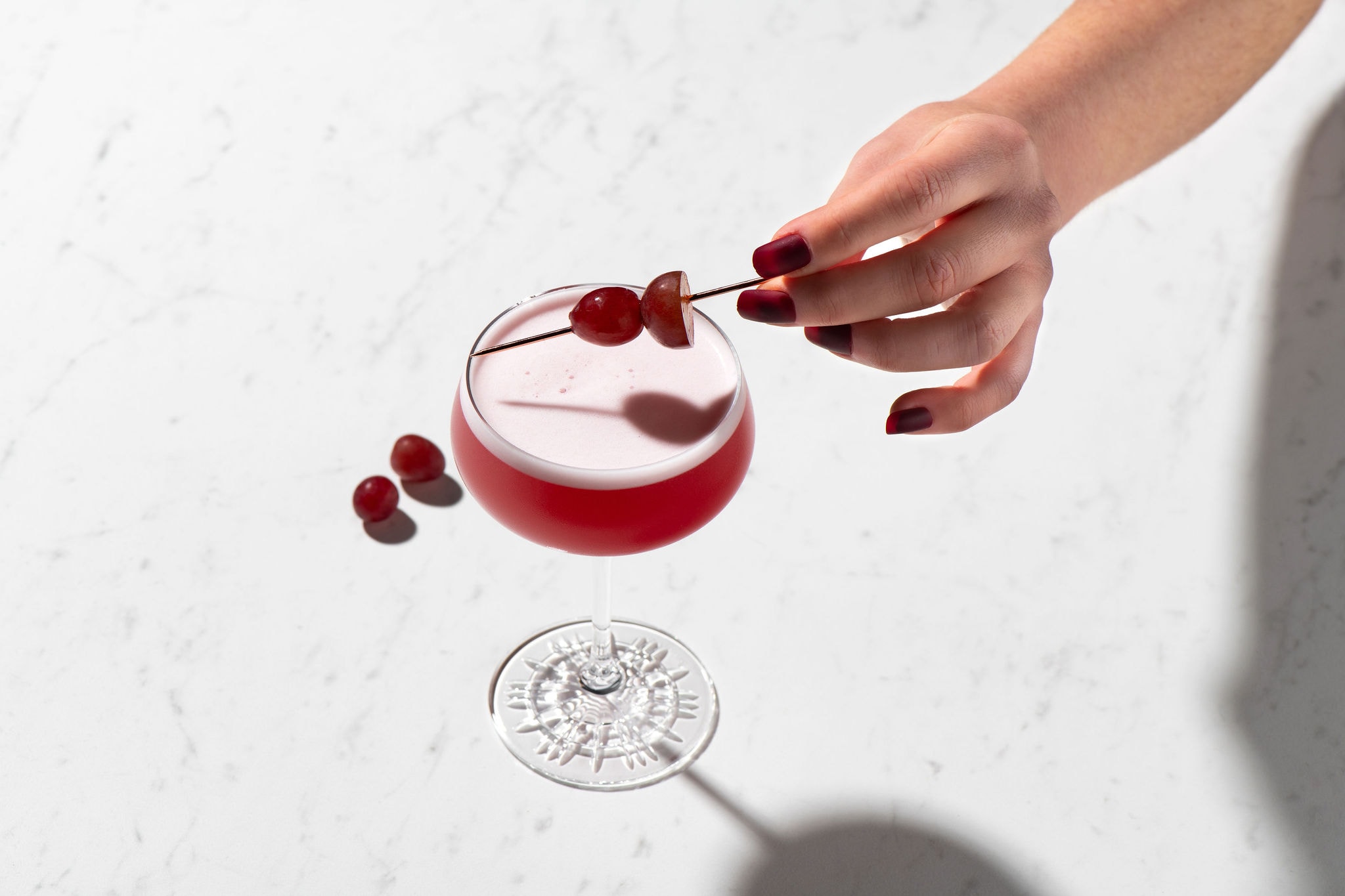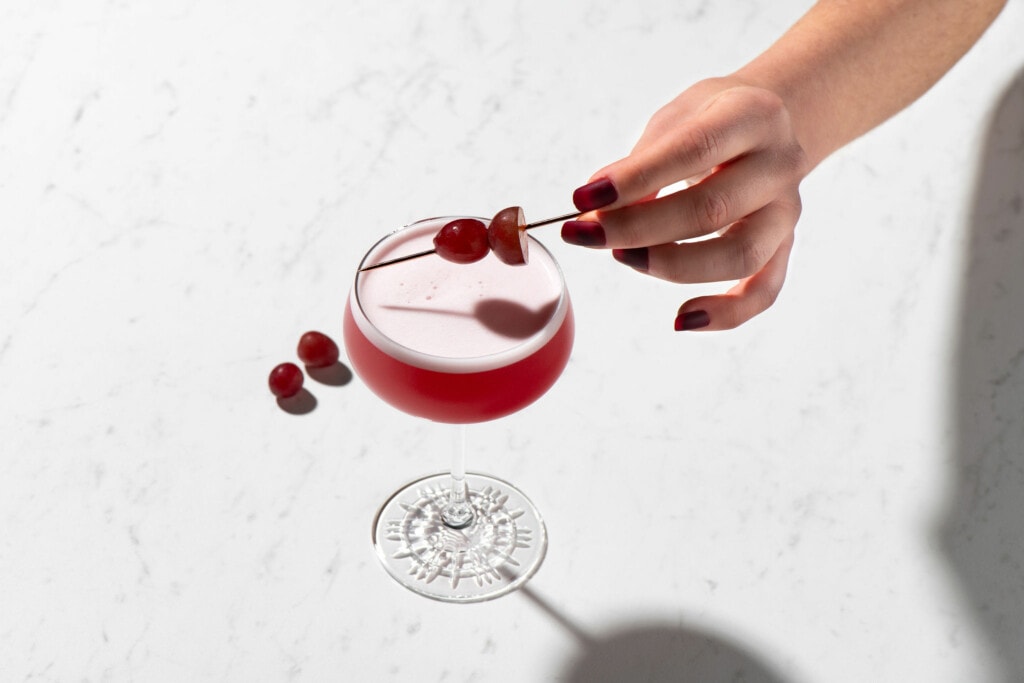 Winemakers Sour Recipe
Ingredients
Equipment
Jigger or measuring device
Martini Glass
Cocktail shaker, regular and fine strainer
Method
Add Pinot Gin, fresh lemon, sugar syrup, egg white and 3x Red Seedless Grapes to a cocktail shaker without ice
Shake hard for 30 seconds until the texture turns fluffy
Add plenty of ice and shake hard until chilled
Fine Strain into a martini glass and garnish with a single Seedless Red Grape
Enjoy!