Recipes that Wow – Sam's Decadent Carbonara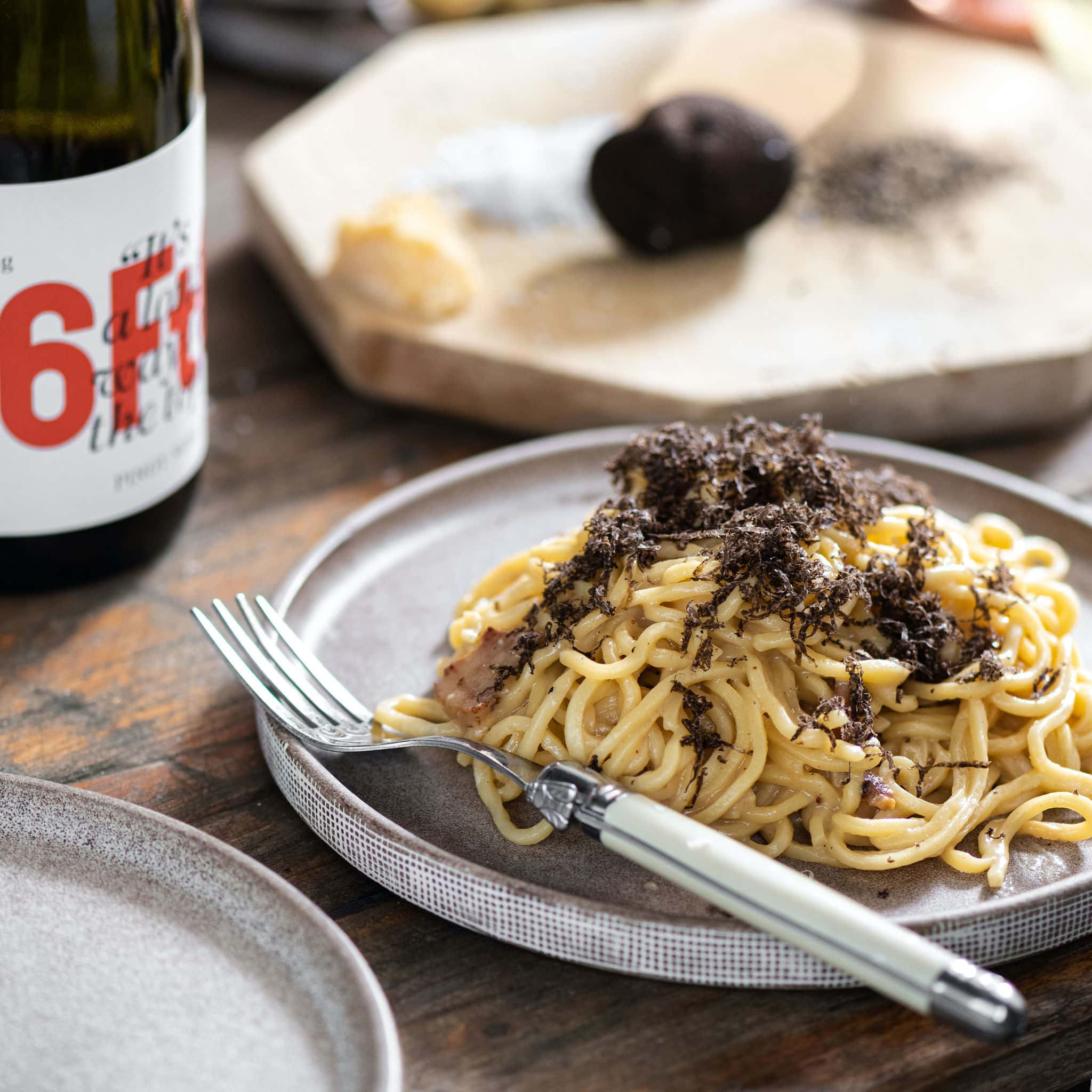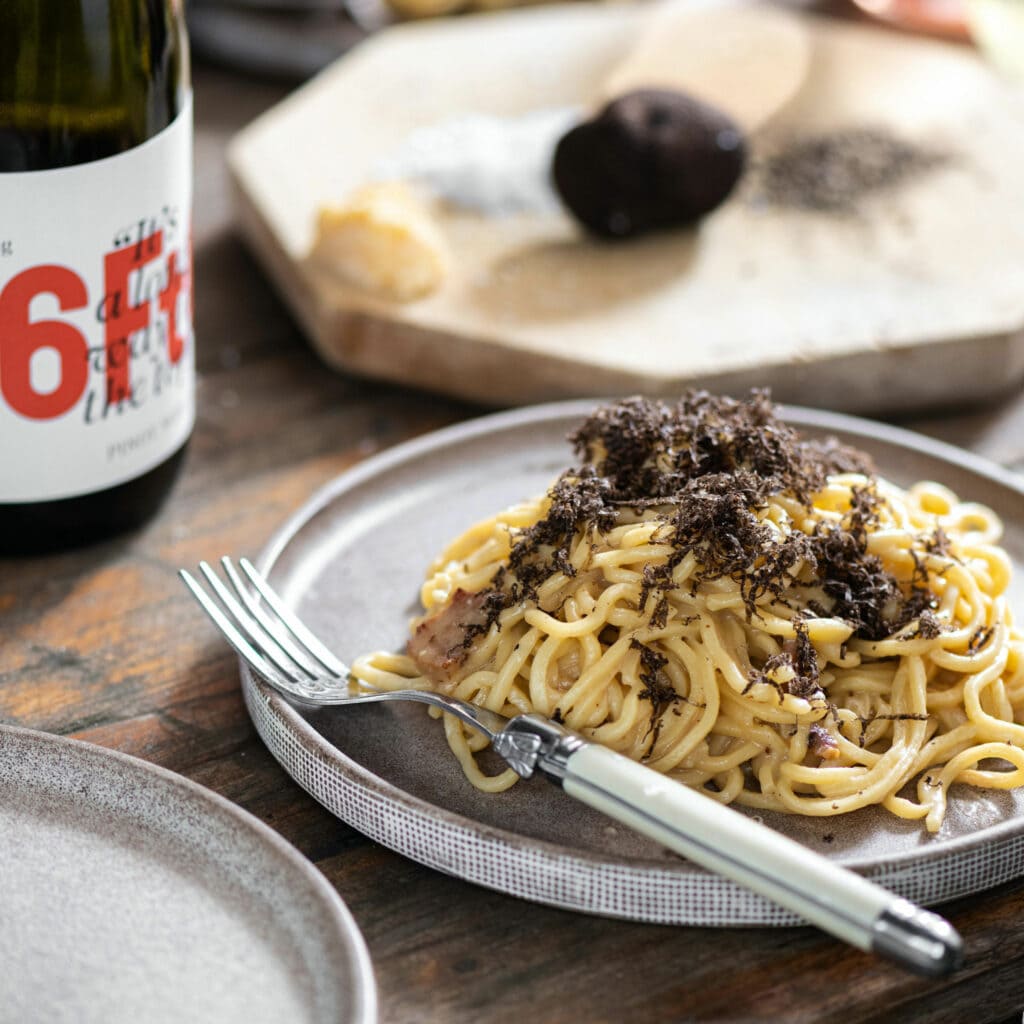 We've all had a dirty carbonara at some point in our lives. Maybe your local pizza place had a pasta menu, maybe you lived off those powdered sachets of "pasta" when you were a student (ahem, not speaking from experience) or maybe you're one of the lucky ones who's actually encountered a proper Italian carbonara, made with eggs (not cream!!) and good quality smoky cured meat.
If you've never had proper carbonara before – you are in for a treat!
This is a classic guilty pleasure meal, perfect as a winter warmer and ridiculously quick to whip up any night of the week.
A big thanks to Sam Gant from Pot and Pan Culinary catering and Co-Owner of 'There' Café for sharing this beauty of a recipe.
And of course, if it's traditional Italian we're going for here – don't forget to open a nice bottle of wine to enjoy *during* the cooking process. It's a cultural thing…
Sam's Decadent (yet so easy) Carbonara Recipe
Ingredients
200gms of Guanciale (cured pork cheek), thick cut flat pancetta or streaky bacon. This needs to contain some fat for flavour and crispiness
2 egg yolks
6 cloves of garlic – minced, grated or finely chopped. Always fresh
1 shallot finely chopped
Butter
1 pack of dried or fresh spaghetti
250gm of finely grated parmesan
100gm of Scamorza (smoked mozzarella)
Butter
Olive Oil
Pepper
Sea Salt
Method (20min)
Boil a large pot of heavily salted water (2 teaspoons).
Fry off the pork till golden brown and crispy then pop into a bowl leaving oil in the pan to fry shallots. Place shallots and garlic in the fry pan on medium heat, slowly get them to golden brown (but definitely not burnt), add olive oil if needed. Turn off or right down once nice and brown.
Whisk the egg in with the grated cheese to form a paste, add a good teaspoon of cracked pepper.
Add pasta to water and cook until al dente. Pour out most of the water once done leaving about 1cm from the bottom of saucepan. Once off the heat pour in the pork, garlic and shallots and add in the egg and cheese paste, stirring quickly getting all over the pasta using the boiling water to create a creamy sauce covering the pasta. Then season to taste.
Serve quickly so it's at its best and nice and hot. For a bit of extra love and during the winter months add freshly shaved truffle like we did, it's extra delish!
Perfect with a glass of 6ft6 Prosecco or Pinot Noir
But… isn't there cream in carbonara??
Hot tip: So many people assume that "creamy" carbonara must be made using actual cream. But adding cream to a proper carbonara is up there with breaking your spaghetti in half to cook it on the scale of Italian culinary crimes. The creaminess of a good carbonara comes courtesy of the raw egg and the addition of some of the reserved cooking water.
Love this easy carbonara recipe? Share your pics with us #feeling6ft6