Patient Wolf x 6Ft6 Pinot Noir Gin
$72.00
The Moorabool Valley meets Melbourne; a collaboration between two of Australia's finest independent producers.
Introducing Patient Wolf Melbourne Dry Gin infused with 6Ft6 Pinot Noir grapes. The perfect collaboration of distilled aromatic botanicals and rich layers of cherry, raspberry, and a hint of blueberry. Serve it in a G&T, a spritzy cocktail or as a wintery sipper. Gin and wine, it just makes sense.
Register for the Cocktail Masterclass on November 3rd, 7:30 pm HERE.
Free Shipping for most orders over $99.
In stock
This limited-edition Pinot Noir Gin is a collaboration between Patient Wolf Gin and 6Ft6 Wine
. It brings together the best of Victoria, Melbourne meets the Moorabool Valley.
Patient Wolf Melbourne Dry Gin + 6Ft6 Pinot Noir grapes.
Simple as that.
It's vibrant, versatile and up for anything.
The details:
500ml bottle
32.7% ABV
13 Standard drinks
Patient Wolfs Melbourne Dry Gin has
been rested
with 6Ft6 Pinot Noir grapes for three months, then given a light press and strain
.
It's resulted in a Pinot Noir Gin that is robust and layered. It's bright in both colour and flavour with a hint of spice that rounds out the finish.
Perfectly
balanced juniper, spice, and citrus, blends with the rich layers of red cherries, raspberry and hint of blueberry.
On the rocks, in a fruit-driven G&T or in one of the
specially
curated cocktails. See the signature Pinot Gin French 66 recipe by Patient Wolf to get you started.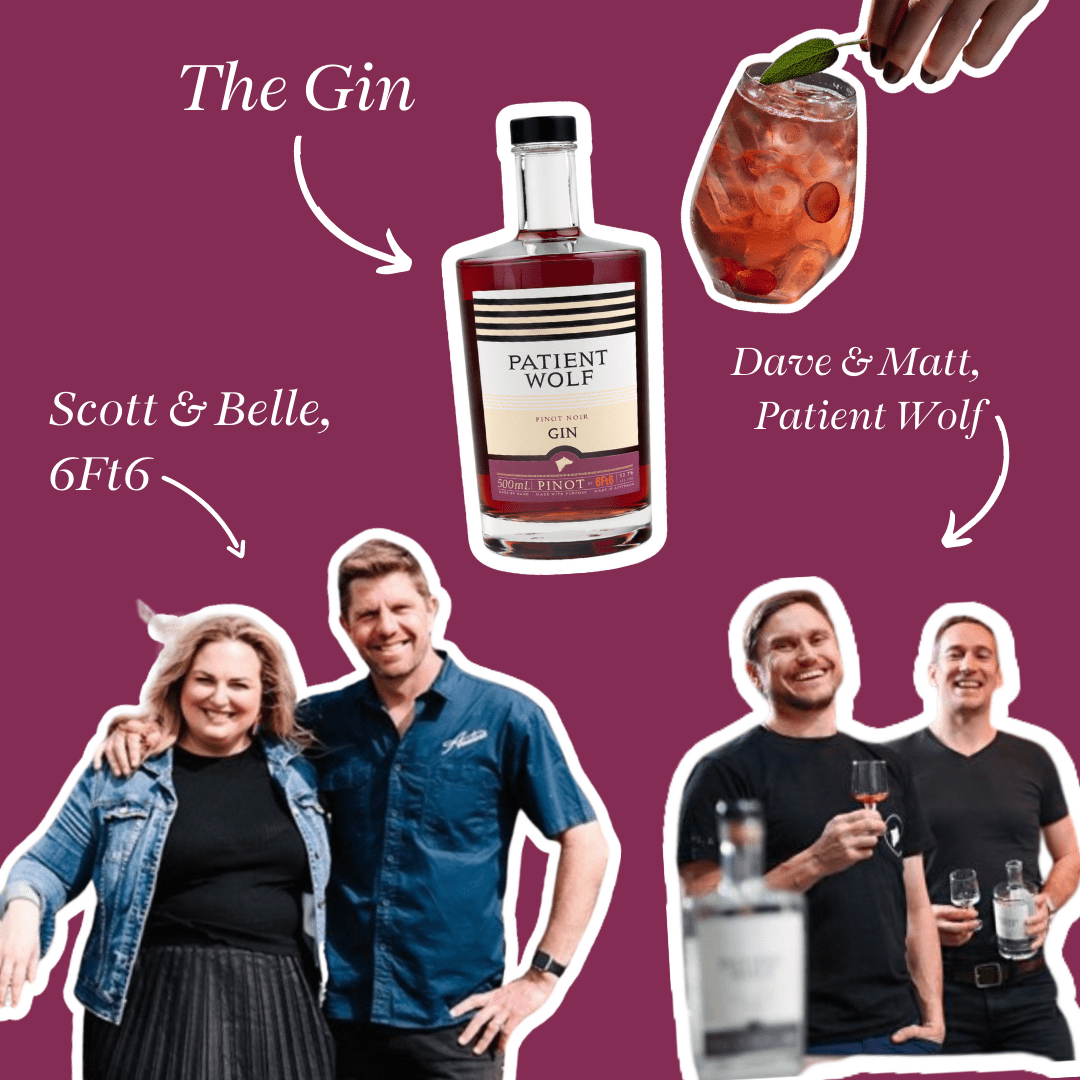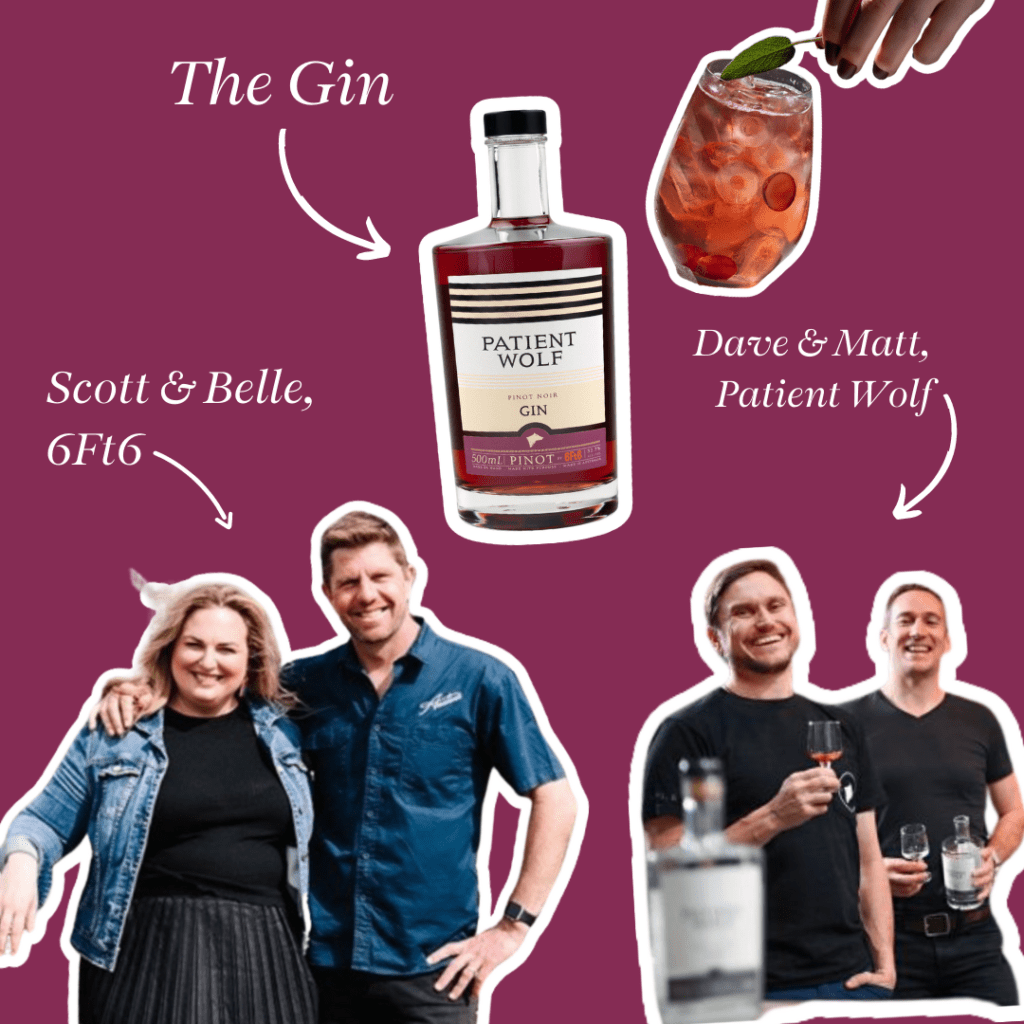 A few years ago, we connected with the Patient Wolf team on social media and what soon followed was some emails about a possible collaboration. With the popularity of wine based gins and a love of pinot noir, we thought "why not merge the two?!" 
The Patient Wolf team visited the vineyard in March (in between lockdowns). We bonded as we picked grapes  and enjoyed a wine or two over lunch. 
Two weeks later, we were dropping off a tonne of our last pick of pinot noir fruit from the vineyard to start on this delicious gin journey. 
It has been a true collaboration, from conception to its release. 
Dave, Matt and the Patient Wolf team have made this collaboration a breeze. They are skilled at their craft, and  genuinely good human beings.
We are confident this shines through in the product.
Thank you for supporting two independent producers.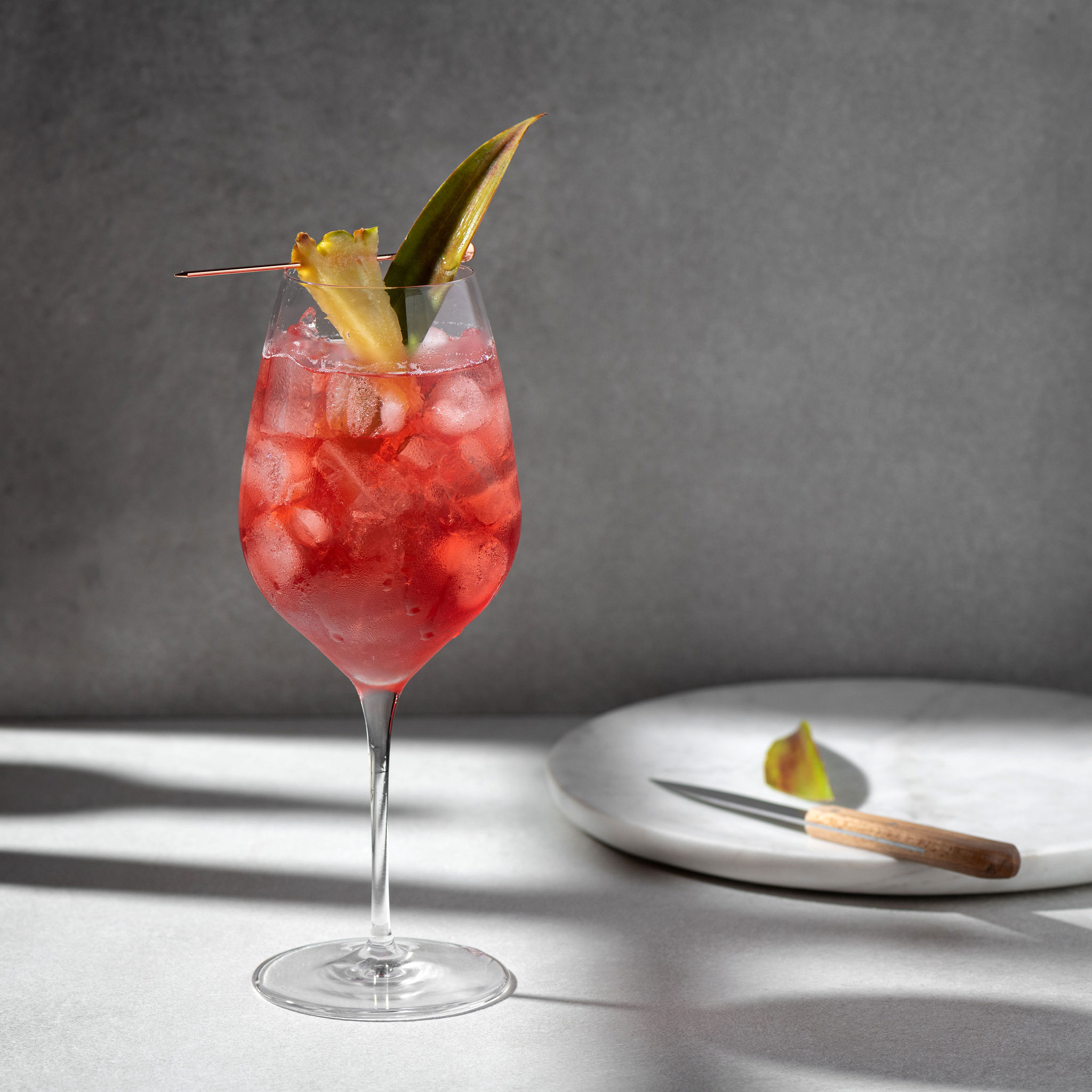 Spritz up your weekend with this fresh and fruity Cocktail Low in sugar, high in flavour! A dry and fruity cocktail with tropical aromas to …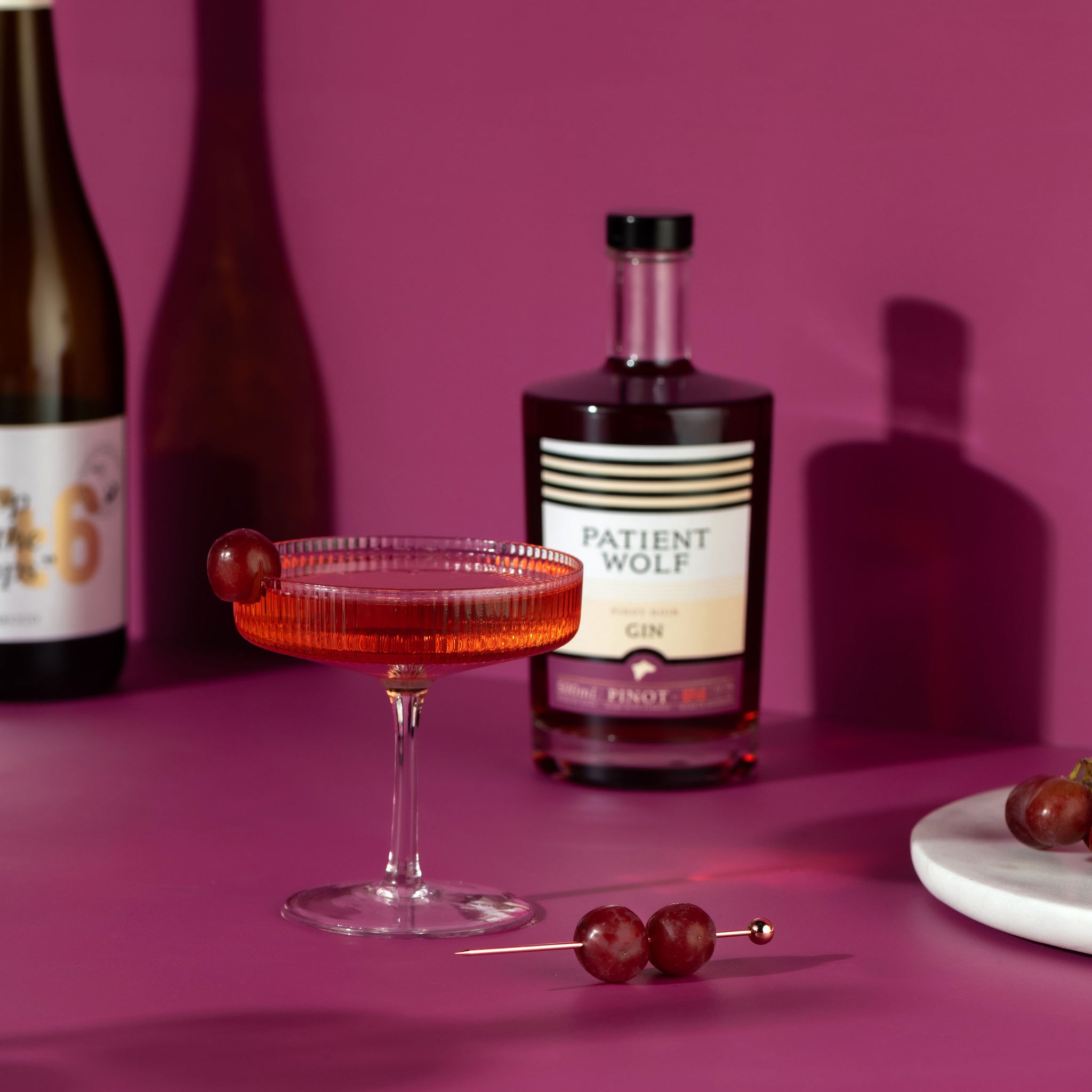 A modern Aussie take on a quintessential Classic Gin Cocktail. What inspired the Original French 75 cocktail? Take a drive down memory lane with a …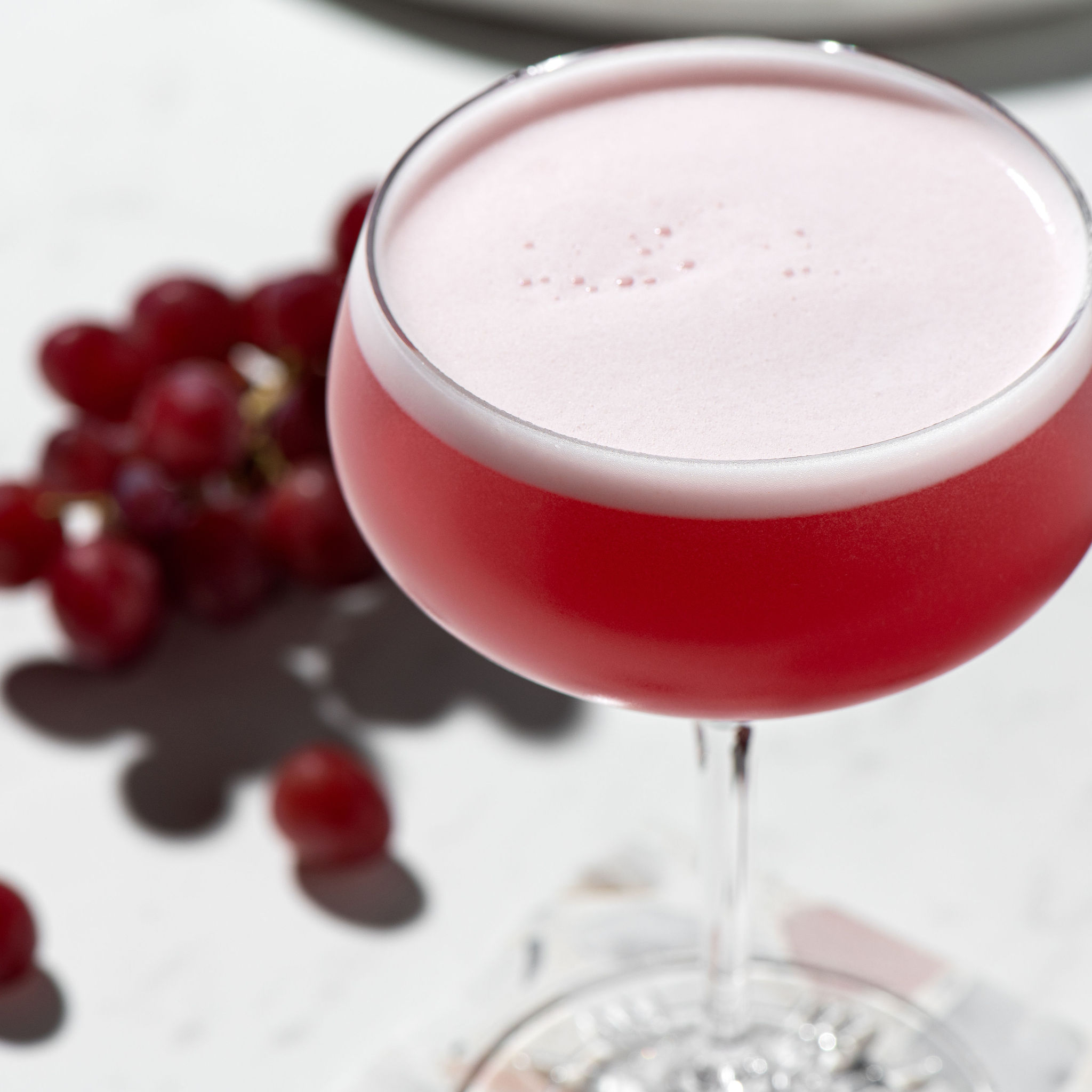 A gin sour cocktail recipe with a welcome twist. Adding a bit of texture and tannin to a traditional gin sour, this cocktail recipe is …
Great gin!
Fabulous service!!
Patient Wolf Pinor Noir Gin
Pink Infusion
Love the Sparkling Prosecco, looks , tastes and makes me feel fab !
Onto my 2nd Patient Wolf - love that too !
Hooray for the pink infusion !
Absolutely delicious!
Love this gin so much! Would definitely buy again!
Only just received it and haven't tried it yet. I am looking forward to sharing it with friends