Women we love – Jemima Kingston from Kingston Jewellery
Jemima Kingston has taken the jewellery world by storm.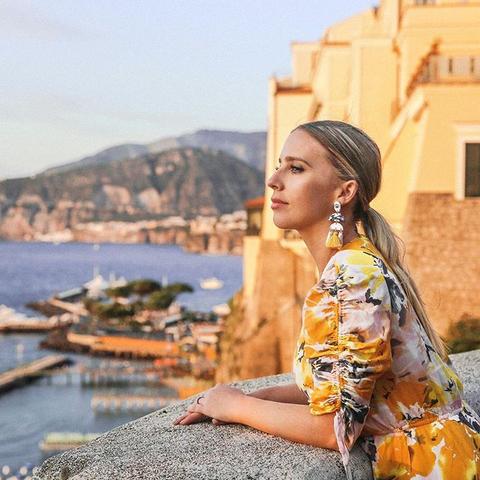 Every few months she drops a new collection of hand-painted earrings and they sell out within minutes. She has been stocked by Anthropologie and worked with the design files for an Etsy Collaboration. With admirers from all over the world, we are pretty fortunate to have this home grown talent right here in Geelong. 
We caught up with Jemima to chat all things earrings, wine and being featured in British Vogue!
You are a creative talent and your products are amazing, what inspired you to start Kingston Jewellery? haha thanks so much! I just wanted to make jewellery that I wanted and things that were bright, fun and that was affordable. I love the  handmade aspect and the fact that no piece is the same as the last.
Are there any businesses that you look up to or admire? So many! from a design perspective I love Gorman, Lucy folk, Mister Zimi and so many more. I love so many local brands and love having a chat with Joel and Rach from 'frank and Dollys' Jen from 'Musings from the Moon' and my friends Sam and Donna from 'Screaming Seeds'.
What's been your top three moments in business so far? Definitely working with Anthropologie in American and Europe on a custom earring collection. Also working with Lucy from the Design Files on a collaboration with Etsy and being featured on their beautiful blog. The 3rd moment would be the time my earrings were featured in British Vogue it was my dream!
You're a Geelong local, like us, and if you're from Geelong. What are your favourite places to eat?
oooh so many! I bloody love to eat and drink! and sorry in advance but the list is lonnnnnng! 
For a cafe lunch/snack I LOVE 'That place patisserie' (the brownies, croissants, coffee, salads, basically everything!)
 For a budget meal I love YangJi dumplings in town also we love the Banh Mi from Top One French Hot Bread and also VN Rolls Bakery and Cafe. We also eat Pho and Bay City Noodles and Cafe nearly every week. For sushi I love the sushi from Armstrong creek shopping centre it's so good! and the California rolls from fujisan are my fave! For a fancier meal we love Bistot Plume in Belmont the food is beautiful and such a great spot, Sober Ramen is delish along with Alma, Tulip and Baah Lah. The list goes on…. so much goodness here.
Each collection is so unique, what keeps you inspired? My customers, colour, Pinterest, abstract art and just wanting to stay creative and have fun.
You've expanded to included silk scarves and prints in your collection, what's
next for Kingston Jewellery? Hopefully lots of new exciting things in the future, I would love to explore accessories more and grow the brand.
If you could travel back in time, what would be your top three pieces of advice?
Make sure you make time for yourself and don't sweat over the little things, mistakes are shit! but they genuinely do teach you lessons and help with your business and be true to yourself If you love it and have the passion do it! if it feels off brand or makes you unhappy or uninspired it will be a struggle.
Coffee or wine? WINE
Chocolate or Cheese? CHEESE
And finally, if you were a variety of 6Ft6 Wine, what would you be and why? haha personally I love a Pinot but If a Pinot had a personality I feel like it would be refined, relaxed, sexy, read books, love gardening ect and that's not me! I'm more of a prosecco bubbly, and ready to get in there and party!
We have been lucky enough to nab some gorgeous Kingston Jewellery earrings for our latest Mothers Day Gift packs. Hurry there's only 10 packs available!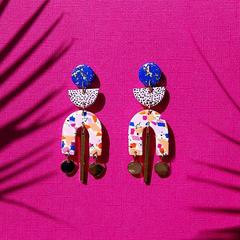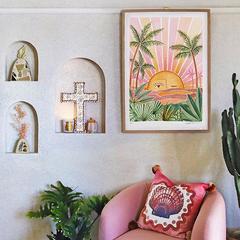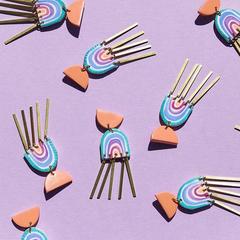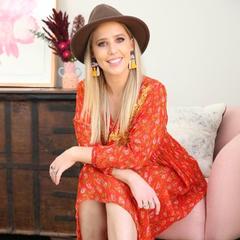 Other Women We Love Blogs: