LAUNCHING – Our new Chardonnay!
We are so very excited to be able to say that after months of hard work and planning we have a new addition to the 6Ft6 wine family. Introducing our 6Ft6 Chardonnay!
This sophisticated Chardonnay is by no means just your Mum's favourite drop, it will be yours too! With fresh citrus, floral aromas and a hint of crème brûlée to finish on the palate, it is the perfect balance of texture and flavour giving it the flexibility to be a year – round drop.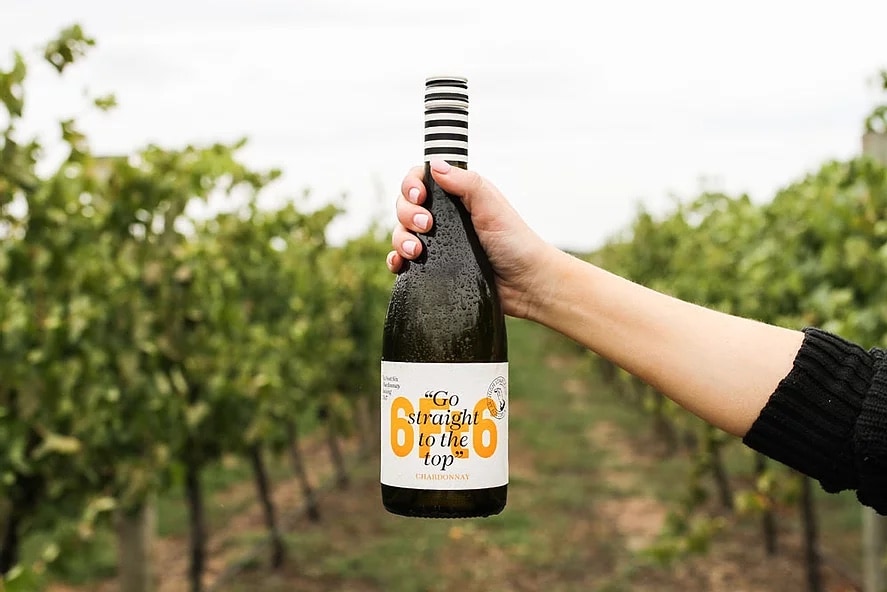 There are so many ways to enjoy a glass of wine, whether it is sitting back after a long day, bringing it along to a social occasion or having it to wash down a meal. It is not often that wine is not paired with food and when you get the perfect combination, it is like fireworks in your mouth. There is no going back! Chardonnay has the flexibility to be paired with a wide range of products but our ultimate recommendations are delicate fresh seafood or a poached chicken salad (you'll thank us later)!
Whilst shooting the campaign for the new Chardonnay it was important for us to reflect the charm, zesty, clean and crisp vibe of the Chardonnays personality so it could be felt beyond the bottle.
A picnic amongst the vines in the Autumn breeze, where the grapes used for Chardonnay are harvested with the ultimate food pairing of fruit, cheese and poached chicken goodness reciprocates not only what you taste in the bottle but triggers what you see, feel, smell and hear with every sip. We want you to feel like you are tasting the Chardonnay through the screen or even better, feeling the urge to jump right in!
Next week in our following blog we will be taking you behind the scenes of the photoshoot. We will be explaining the thought process, the props used and also informing you of our sampler packs which the new Chardonnay is now a part of.
Until then keep an eye out on our Instagram and Facebook feed and let us know what you think!
Want to get your hands on one of the first bottles to take to your next dinner party? Click here! Sign up to receive 10% off your first order (Bargain!)