Our favourite bar carts – from budget to blowout!
The best bar cart finds – from budget to blowout!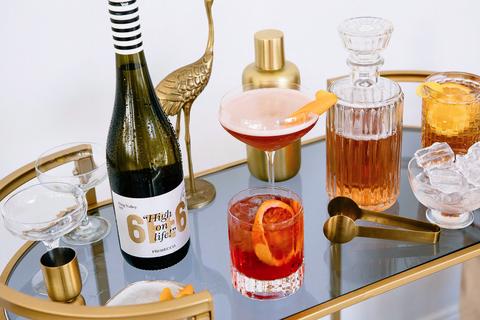 Nothing says glamour and sophistication quite like a well stocked bar cart (or drinks trolley – whichever you prefer). Perhaps your home is already stocked with all the right bottles and the necessary tools for mixing up a Spritz or Negroni at the drop of a hat, but you can't deny, there's just something about owning a bar cart that feels very… chic and grown up.
So if you're looking to channel your inner Don Draper this summer, we have the list for you! Our favourite bar carts that you can buy right now – from budget to blowout – happy hour at home is about to get a whole lot classier.
Don't forget to tell Santa!
Budget $ – Best Bar Carts for less than a pineapple (under $50)
Savvy Shopper
Coming in as the most affordable by a nose, the Kmart Ultimate Kitchen Trolley has space for all your cocktail styling ideas! And at just $30, this trolley will impress your guests without blowing the grocery budget. Honestly, what did we do before Kmart?
One of our all time favourites the Ikea Nissafors is simple, yet modern and certainly lends itself to the myriad DIYs out there in internet land. But tbh, we think it's pretty awesome as is and you can't really go wrong for $39.99.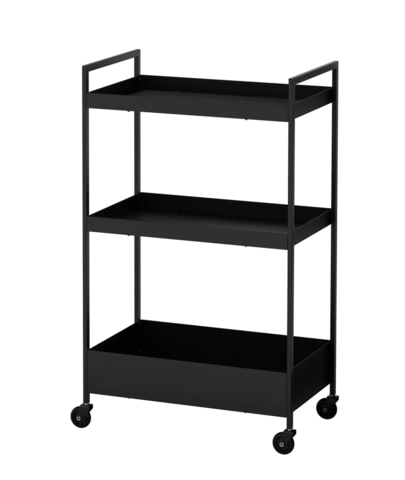 Budget $$ – Best Bar Carts under $150
+ to Santa's Wish List
With its sleek circular design of gold metal and glass shelves, the Vesper Bar Cart from Amart Furniture romps it into the under $150 list at a sweet $79. Stack it with refreshments, crystal glassware – maybe even a pretty indoor plant – and no-one ever has to know it was an absolute steal!
As stylish as it is functional, the Aragon Bar Cart from Fantastic Furniture will make your home the life of the party. Just squeezing in to the $150 category, at $149, the Aragon and its two generously proportioned shelves will add a polished touch to your dining room or living room.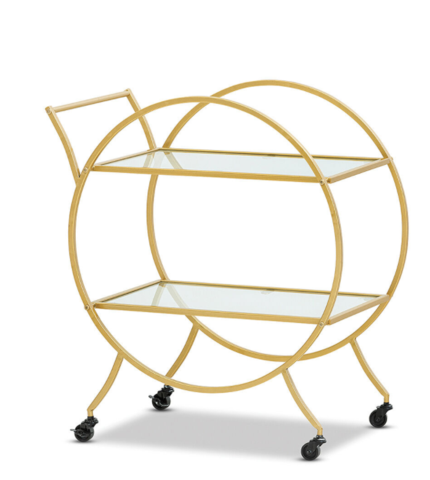 Budget $$$ – Best Bar Carts for less than $250
When it comes to iconic design styles, there's few that have become quite as renowned as the classic Palm Springs. Look no further than the Palm Springs Bar Cart from Temple & Webster for showing off your fancy bottles o' booze and gorgeous glassware. Coming in at $229, and available in black or gold, this beauty truly lives up to its chic namesake. Make sure to invite us over next time you're whipping up a Sloe Spritz !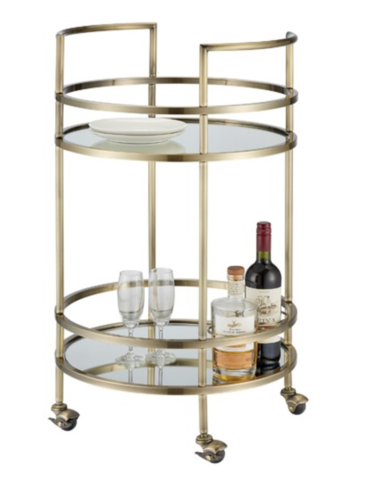 If you're looking for something a little more sizeable for your $200, why not channel your inner Boho Beach babe with the fabulous Comores Bar Trolley from House of Isabella? At 703cm x 48cm, this baby is big enough for even the most comprehensive collection of singular spirits and on sale at $198 (or the price of 3 decent bottles of gin) is still incredibly affordable.
Budget $$$$ – Best Bar Carts under $500
Now You're Talking
Searching for ultimate glamour? It's pretty hard to top Temple & Webster's Gatsby Bar Cart. At $299 this cart is truly swanky and designed to impress. Start mixing those Negronis – after all… a little party never killed nobody.
If Art Deco is your vibe, you can't go past Interior Secrets' Walter Bar Cart. At $332, this beauty is really starting to stretch the budget, but between the burnished gold frame, tempered glass and modernist design, there's a lot to love here.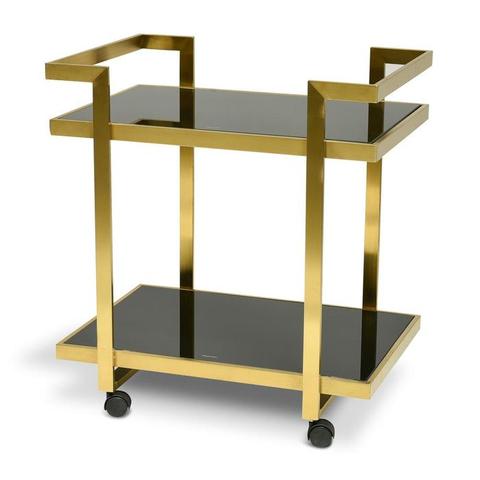 Budget $$$$$ – Best Bar Carts when you have no budget
True Splurge
A mid-century masterpiece. With its warm acorn-stained walnut veneer surface and antique brass-finished details, the West Elm Mid-Century Bar Cart recalls the clean-lined aesthetic of the 1950s and 60s. At $599 it might not be for everyone, but we promised blowout and this one seems to be at the top of everybody's wish list. Don Draper, eat your heart out.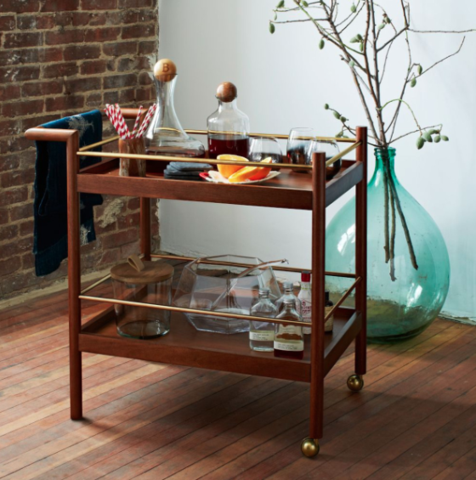 Other Blogs you might like