Our Favourite Gin + Wine Cocktails
It's world gin day!
When we aren't sipping on a wine, you will find a G&T in our hand and we couldn't be happier with the latest gin we have tried… have you heard of local Melbourne distillers Patient Wolf? If not, you are missing out. Their Melbourne Dry Gin is bloody delicious and perfect with a dash of tonic and a slice of ruby grapefruit.  It's also a perfect base for our favourite gin and wine cocktails (yes its a thing and a good one at that).
These easy to create cocktails are a fantastic way to begin a night (or a lunch!) and make a perfect starter for your next party.
Pinot Tom Collins
Be transported back to summer with this refreshing cocktail using a combination of gin, lemon and pinot noir. Using red wine isn't common in cocktails, however the combination of lemon, thyme and the light berries from the pinot noir is pretty darn delicious.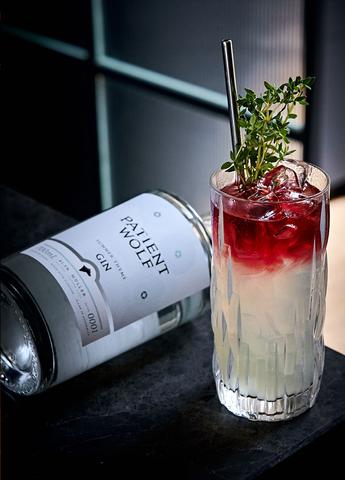 45ml Patient Wolf Summer Thyme Gin (Or Melbourne Dry Gin)

150ml CAPI Lemon

20ml Pinot Noir

Fresh Thyme
Add Gin to highball glass and top with ice and CAPI Lemon

Float pinot noir on top

Garnish with thyme and lemon wheel
Rosé and Gin Negroni
This cocktail was created for us by our friends at Alma restaurant and it's a refreshing take on the traditional Negroni. We are definitely Negroni lovers, however we can find it too bitter, especially at the start of the night. Adding the rosé brings a hint of sweetness and a touch of strawberry, while the Patient Wolf gin brings some balance with citrus and grapefruit notes.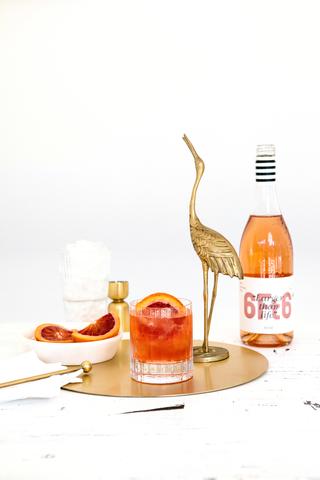 Ingredients:
30ml Campari
30ml Patient Wolf Gin
30ml 6Ft6 Rosé
Method:
Dilute all ingredients in mixing
glass with ice.
Serve in short tumbler with orange or ruby grapefruit wedge.