White wine cocktails to make your heart sing
Easy white wine cocktails to make at home.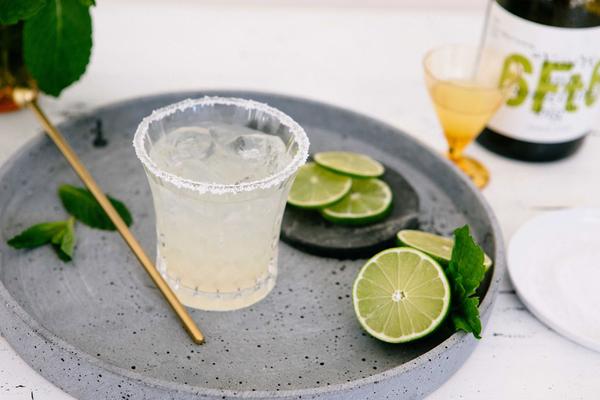 I think we can all agree that a glass of white wine is practically perfect on its own.  Sure you could reach for a glass of chilled Savvy B or crowd pleasing Pinot Gris but there's just something about a cocktail that automatically ups the ante.  Why not take your vino experience to the next level, by mixing up some gourmet wine cocktails for your crew this holiday season??
Easy Pinot Gris wine cocktails 
Pinot Gris Margarita
If there's one thing that screams summer – it's citrus!  Of all sorts. Lemons, limes, oranges, grapefruit. There's just something about the tartness and freshness.  So, for those who have terrible tequila memories from uni or who simply prefer to do their day drinking with slightly lower alcohol bevvies, let us introduce, the 6Ft6 Pinot Gris Margarita!
Pinot-grita?  Marga-gris-ta?  Either way, grab yourselves some limes, some friends, and enjoy!
Ginger Gris. Hello, yes please!
This moreish beauty was one of those apple and cinnamon, honey and soy, tomato and basil kind of flavour combo's… nothing can beat it.
With a kick of ginger beer, a cheeky hit of gin and the citrus, sweetness from our 6Ft6 Pinot Gris will have you asking for more, more, more!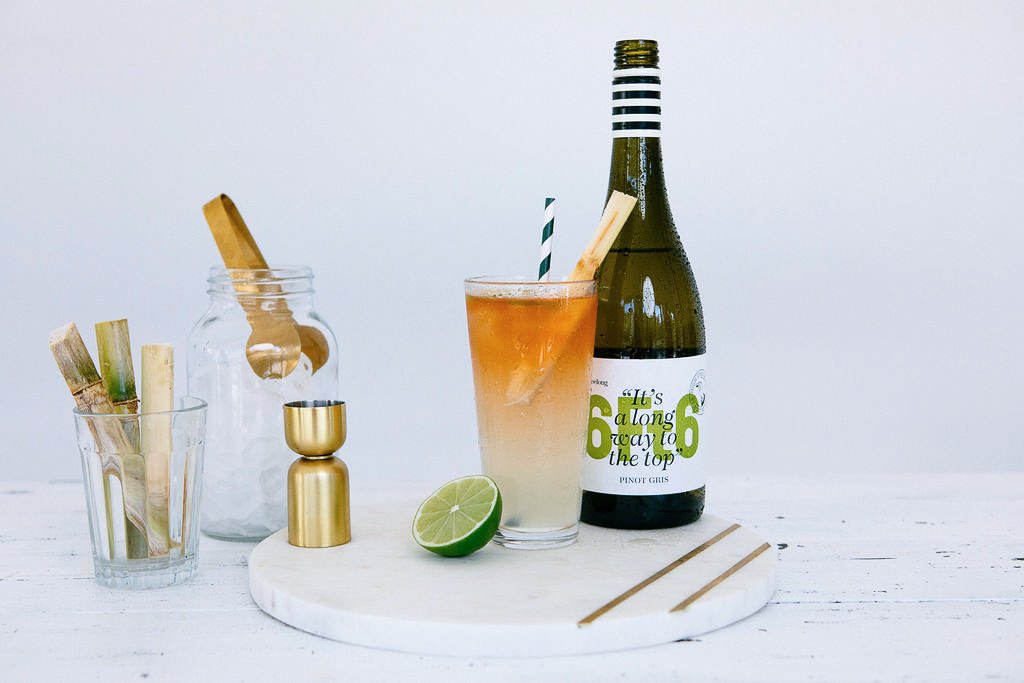 Spiced Wine
Who says spiced wine is just for winter?  Not us!  Our unique Pinot Gris Spiced Wine recipe is the perfect accompaniment to balmy beach evenings. Right about that time when the ocean breezes just start to make it necessary to wrap your sunburned shoulders in a blanket so you can stay outside and listen to the waves crashing well into the night.
A group of friends, a deck of cards, a breezy balcony and the sounds of summer.  Is that warmth in your chest just from the cocktails?  Or is it from that perfect Aussie summer memory you're in the middle of creating.  Don't forget to take a mental picture; it doesn't get much better than this.
This one is a team favourite at 6Ft6, the hints of crunchy apple coming through from the pinot gris is the ideal pair, a little sour punch from the bitters and all the citrus flavours bursting through from the Le Birlou – delicious!
Check out the recipe to make your own at home.
Ingredients:
90ml 6Ft6 Pinot Gris
30ml Le Birlou
6 dashes aromatic bitters
3 dashes orange bitters
Orange peel to garnish
Method:
Shake Le Birlou, both bitters and 6Ft6 Pinot Gris
Double strain into martini glass
Add apple slice to garnish
Drop your email below for access to our full 6ft6 Mixed wine cocktail recipes and we'll throw in the paired grazing table and canapé recipes to match!
Next dinner party sorted.
Happy sipping!