Written in the Stars:  What wine matches your Zodiac sign?
Whether you're a true believer or not, there's plenty of folks out there who believe your horoscope says a lot about who you are as a person, but we believe that your go-to vino can say even more.
We've aligned your Zodiac with our favourite wines, based on their personalities too! Here's an easy list of what you should be drinking based on your star sign – keep it handy for next time Mercury is in retrograde – you're going to need it.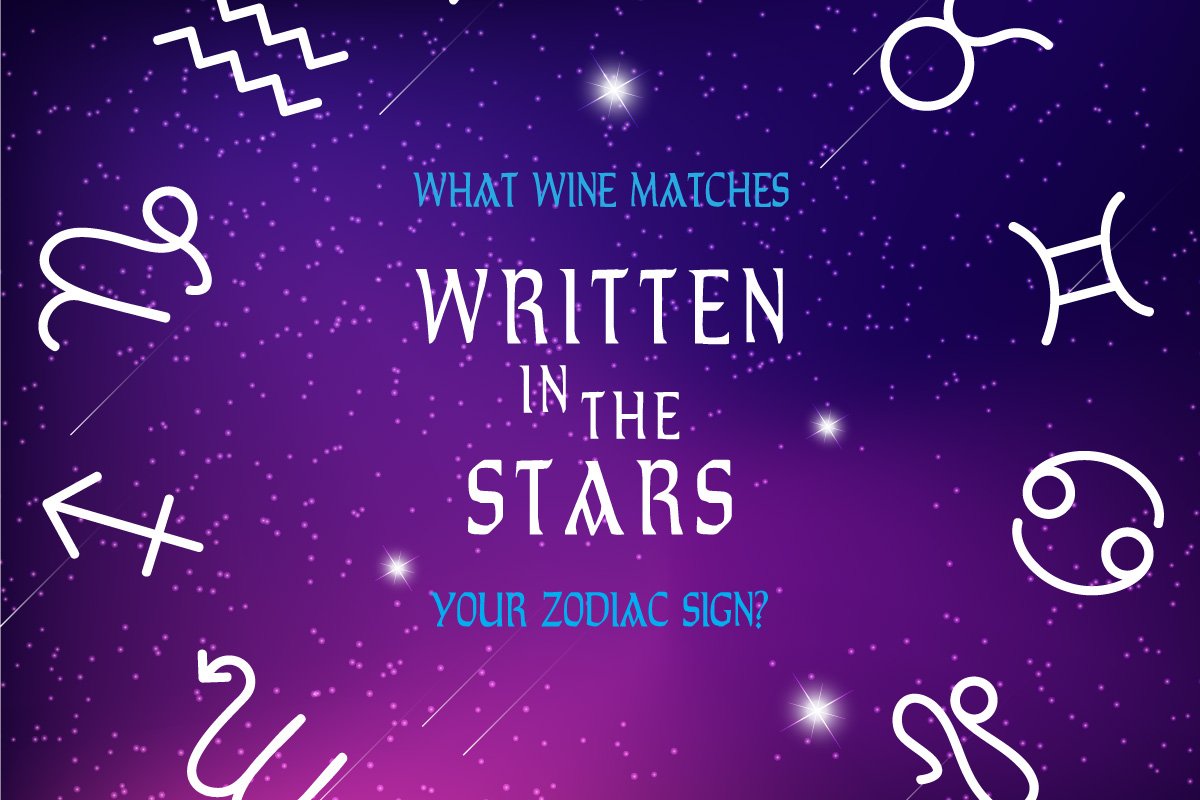 Leo (July 23 – August 22)
Fortune favours the bold, and as a sun sign, Leos favour anything that reflects the rich golden glow of the setting sun, so why would their wine choice be any different? Showcasing power, pride and grace, Chardonnay is the king (or queen!) of the whites, the perfect choice for a lion.
As much of a ruler as the Leo themselves, a true Chardonnay embodies the strength that a lion craves and is perfect for those that will never accept second best.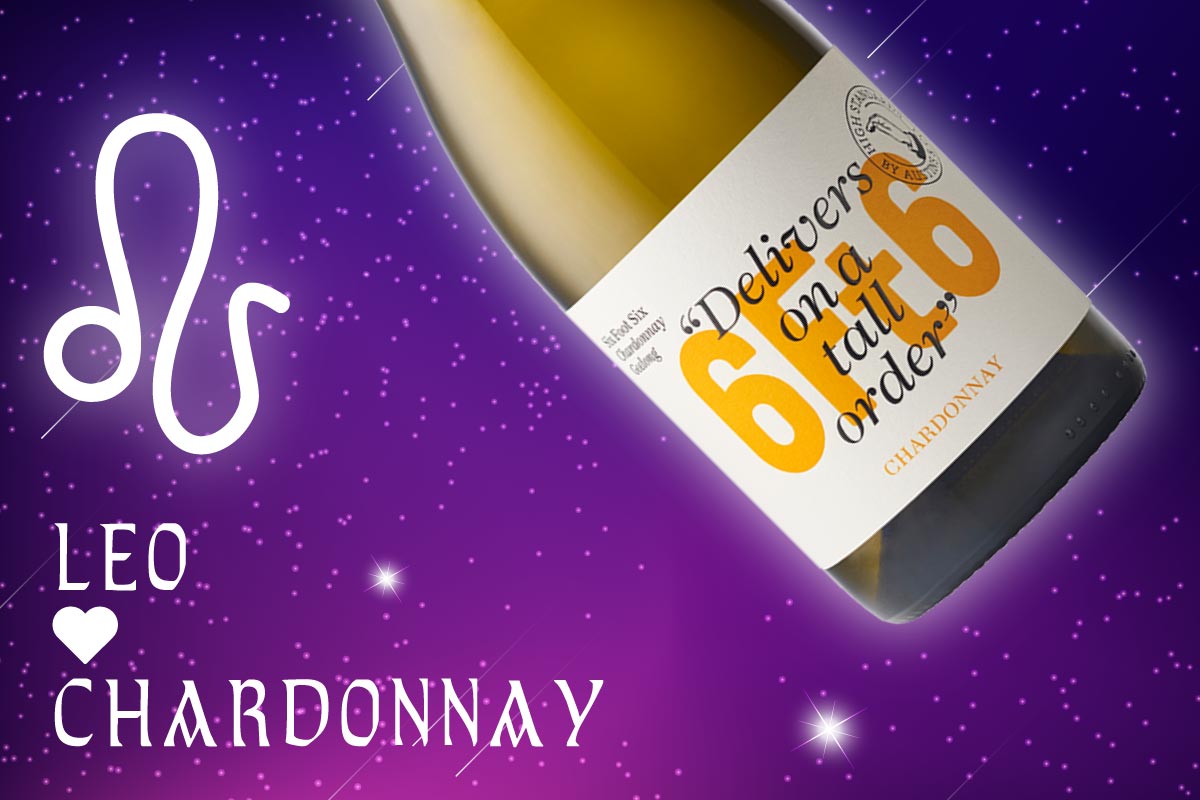 Virgo (August 23 – September 22)
Virgos are purists and perfectionists who prefer to keep things simple and direct. The Virgin's semi-dry sense of humour is a perfect match for our semi-dry Prosecco (with a hint of sweetness that your typical Virgo would prefer to keep under wraps).
Crisp and straightforward, clean and uncomplicated, bright and balanced – are we describing an archetypal Virgo or our 6Ft6 Prosecco? It's anyone's guess, but undeniably a match written in the stars.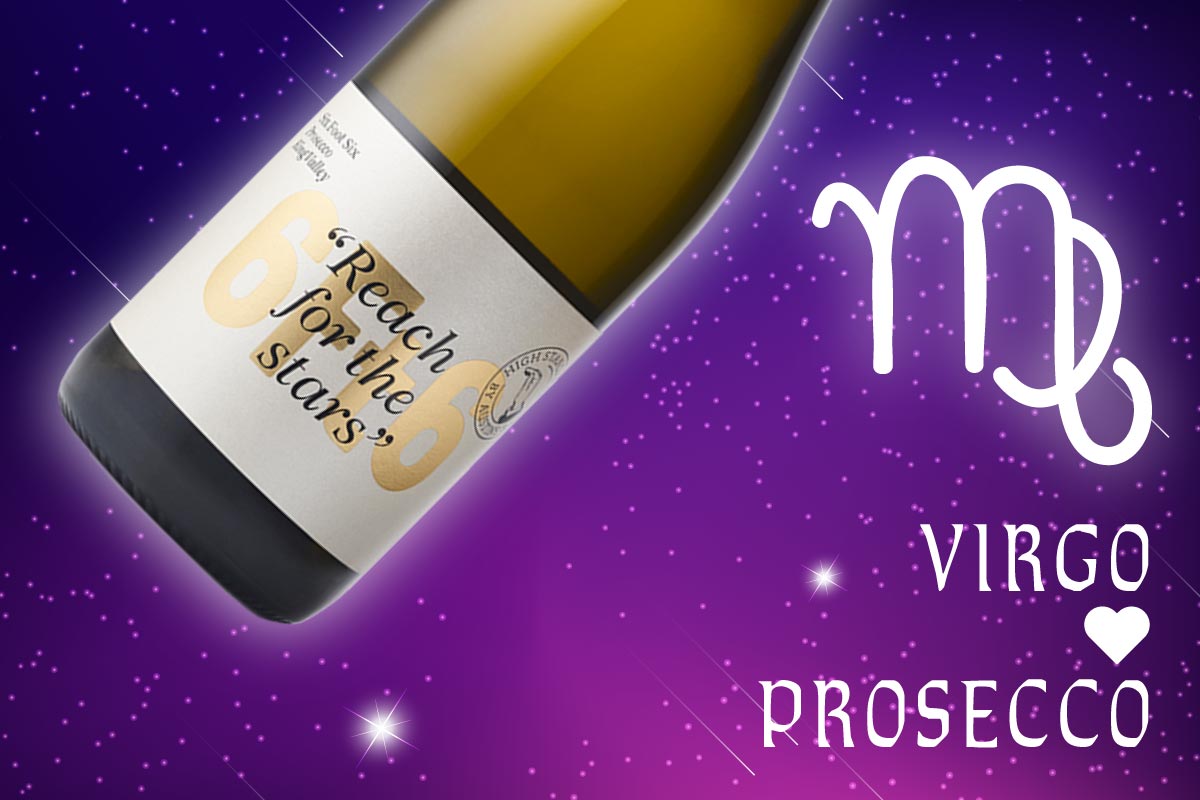 Libra (23 September – 22 October)
Libras strive for balance in all aspects of life because people born under this air sign believe that where there is balance, there is beauty. They make it their mission to find the perfect equilibrium between all things, and what better balance is there than the fragrant beauty and soft acidity of a quality Pinot Gris?
This crowd-pleaser reflects a Libra's ability to get along with anyone, and it's your no-fail choice for whatever's on the menu. From seafood to sushi, cheese to chargrilled veggies, Pinot Gris is sure to delight.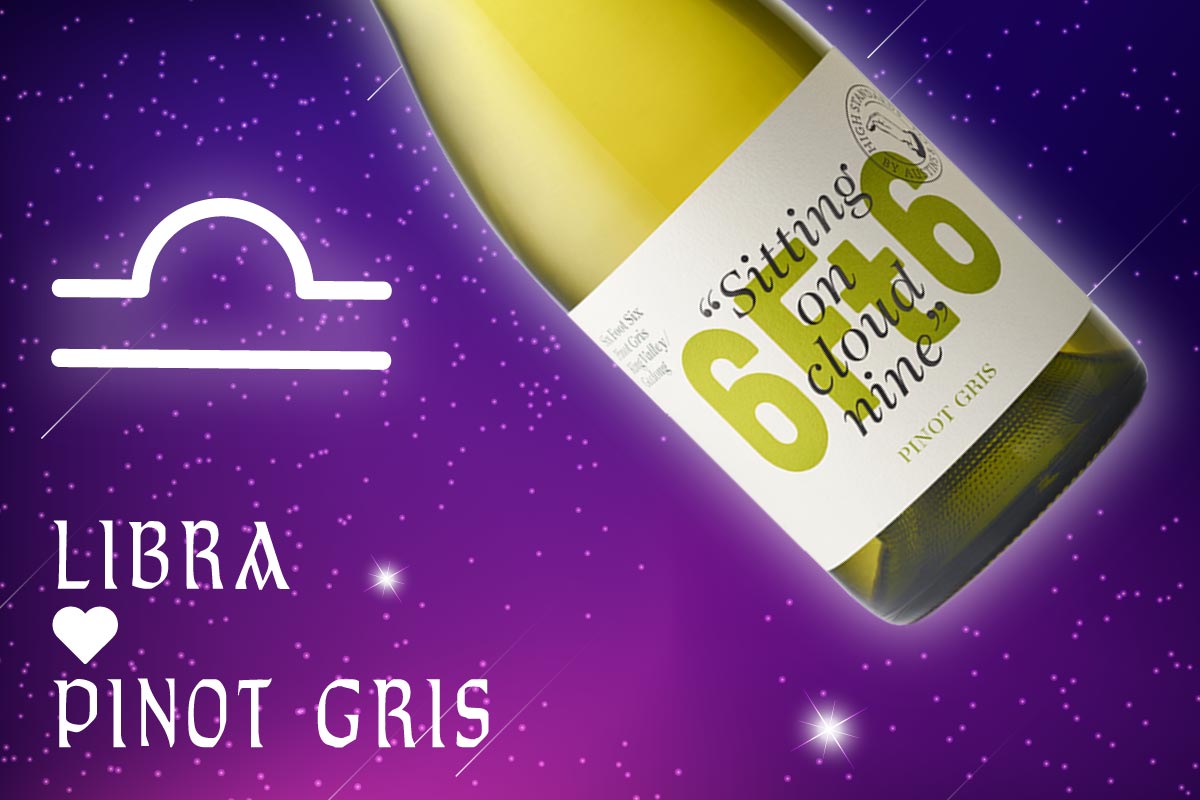 Scorpio (October 23 – November 21)
For the Scorpions out there, we'll keep this one short and sweet, because we know you don't like to waste time. Your honesty and integrity draw people in and your sultry, yet stubborn nature keeps them guessing every step of the way.
Mouth-filling strawberries, cherries and crunchy melon fill the silky palate of our 6ft6 Rosé, embodying the fresh and vibrant scents of candied summer berries, with just a hint of fresh-cut watermelon. This is a wine that draws you in, but keeps you guessing until the very last sip… remind you of anyone?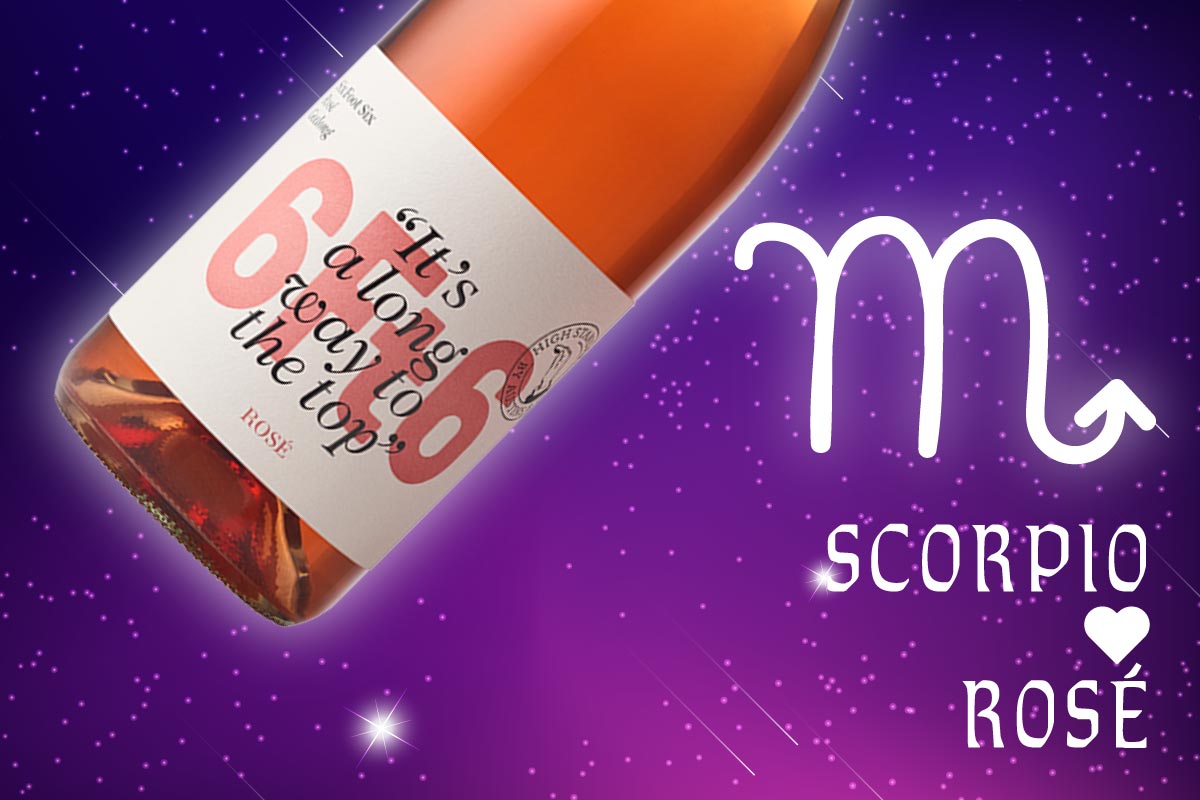 Sagittarius (November 22 – December 21)
Like the Scorpio, a Sagittarius can be a little blunt, but there's little mystery in their versatility, flexibility and no-nonsense approach to life. The archer is always on a quest for adventure and needs a crowd-pleasing vino that will go with the flow.
Sauvignon Blanc is the juice of choice for the Sagittarius, pairing well with almost any food and suiting almost any occasion, Savvy B is an especially good pick for the fire sign centaur's summer soujourns.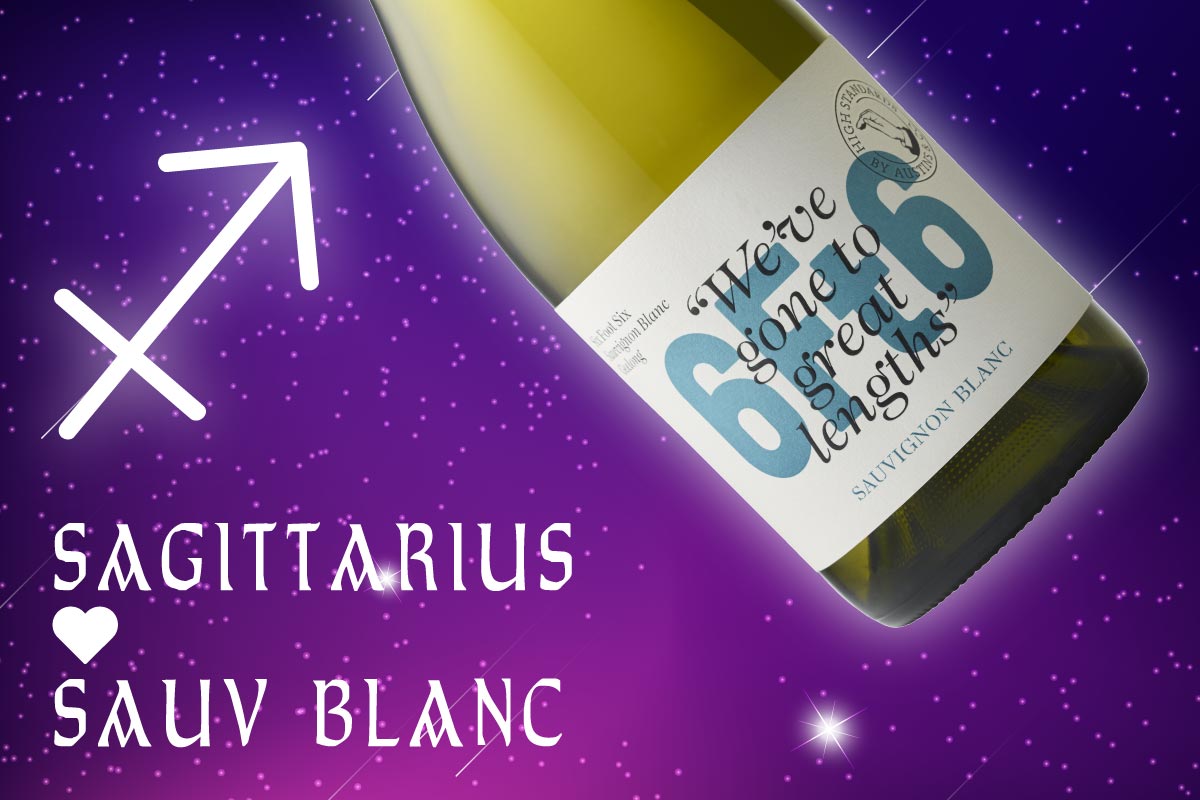 Capricorn (December 22 – January 19)
Few things can be said to never go out of style, but a quality Chardonnay is as classic as the Capricorn's good taste. People born under this sign value stability, balance and wisdom and perhaps only the goat can truly appreciate the tradition and quality craftsmanship that goes into this well-balanced cool climate king of white wines.
Thick-skinned Capricorns are known for being mature beyond their years, just like our ready to drink 6Ft6 Chardonnay.
Aquarius (January 20 – February 18)
Independent and eccentric, Aquarius is one who likes to think outside the box and is always down to try new things. A sampler pack will appeal to the water bearer's aversion to anything dull or boring and sate their individualist inclinations and curiosities.
As the social justice warrior of the Zodiac, you appreciate a good time more when you're assured that no harm was done in the process, luckily all of our tipples are 100% vegan and cruelty free.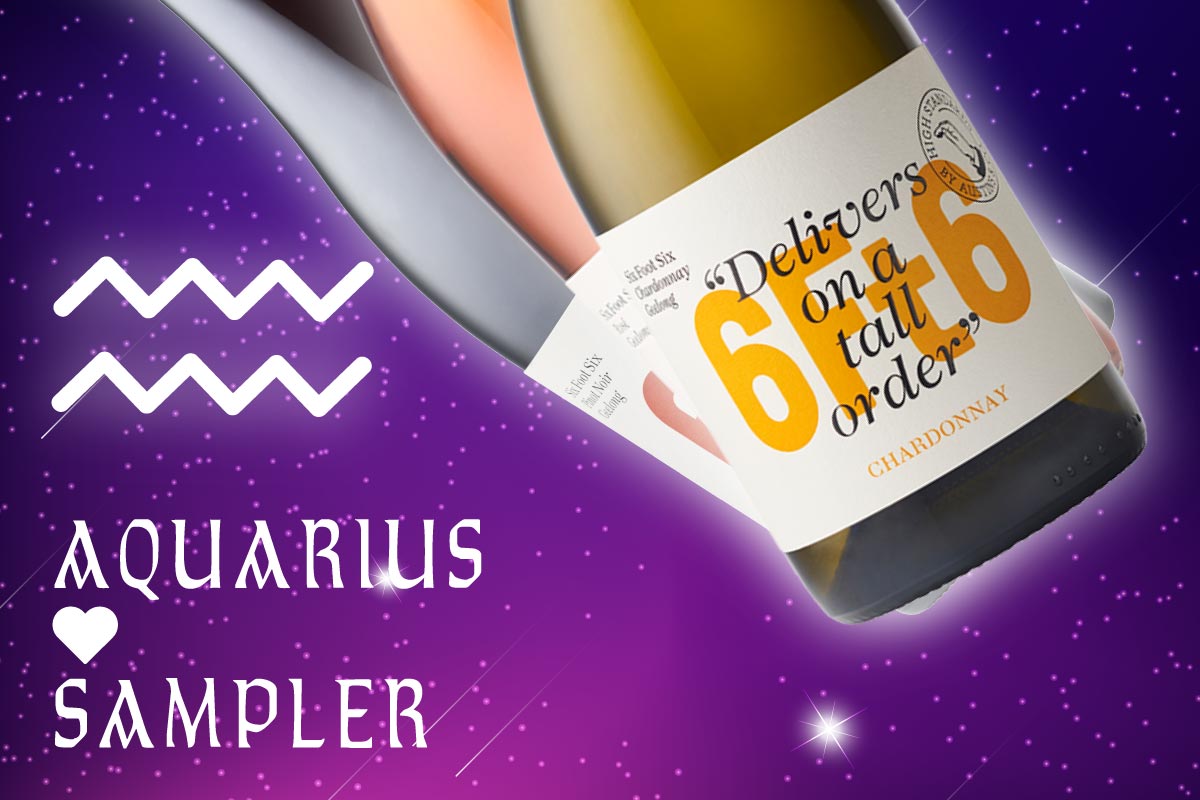 Pisces (February 19 – March 20)
The Pisces fish is ruled by the planet Neptune, named after the Roman god of the sea and all watery depths, representing illusion, imagination and creativity. Pisces are the optimists of the Zodiac and some may even say they view life through… Rosé coloured glasses.
Pisces hate being labelled or forced into a box, so what better pairing than the "not quite red, not quite white" chilled Rosé as their preferred tipple to escape with into a daydream?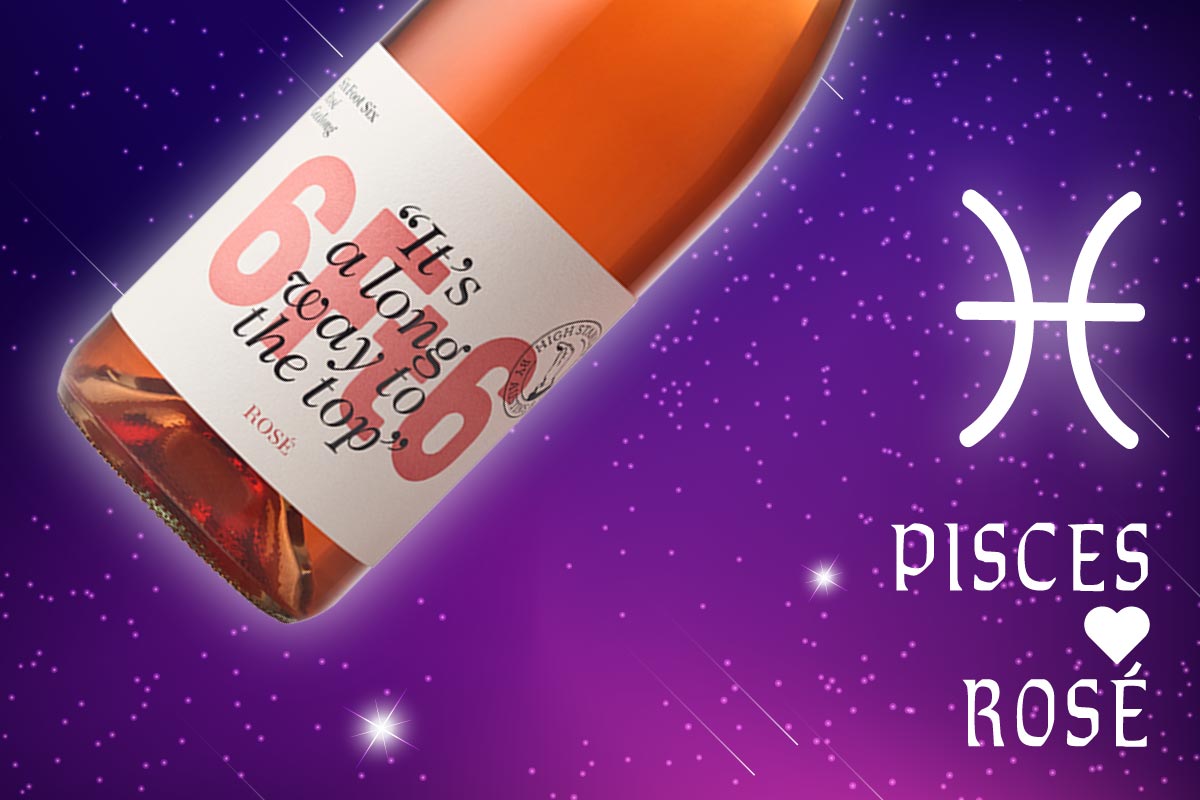 Aries (March 21 – April 19)
If you're born under the sign of the ram, you're probably both daring and passionate. You're not one to get lost in a crowd and love to be the centre of attention, so you need a wine that can live up to the gusto of your fire sign. Our Shiraz is robust and bold and will complement your dynamism and confidence and pair spectacularly with food.
Even the most restless Aries can take time out for a smooth red snuggled up by a roaring fire.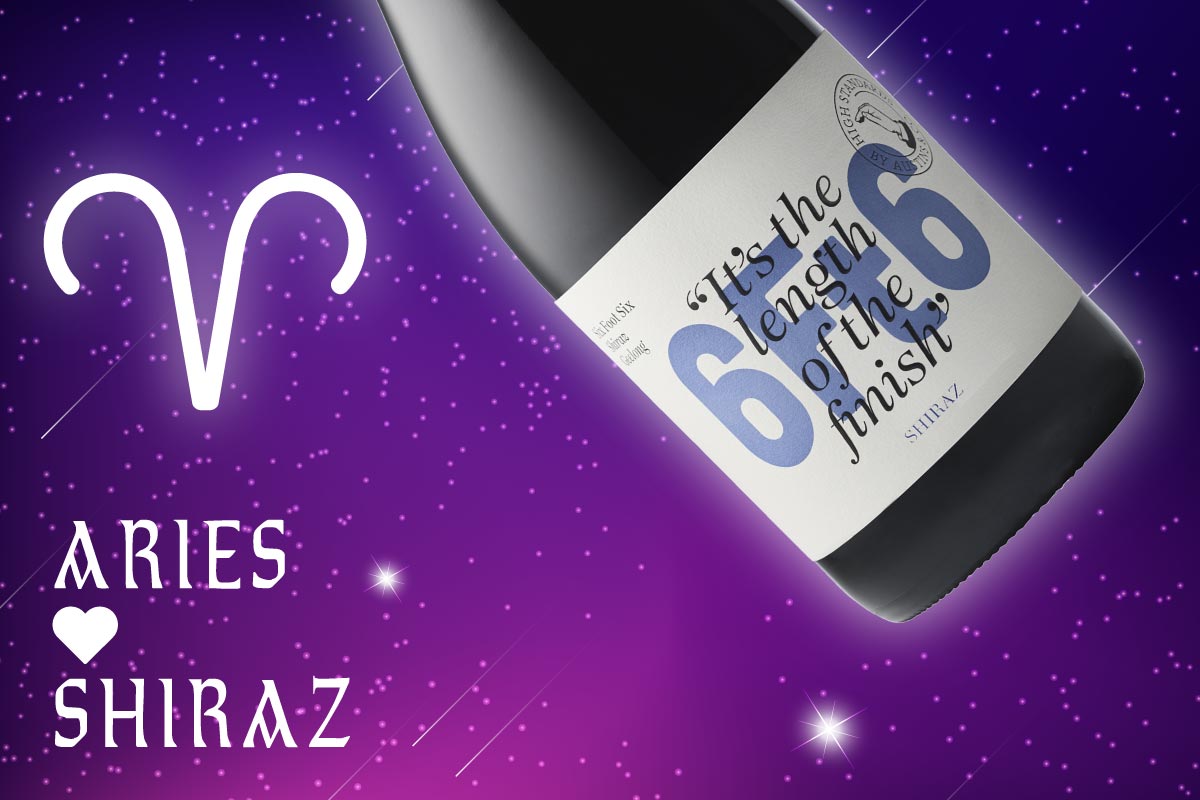 Taurus (April 20 – May 20)
If you're a Taurus, let's be real – you're the kind of person who enjoys the finer things in life, no two ways about it. There's only one thing that can quench your thirst for life and effortless elegance, and that's the always chic, Pinot Noir.
This juicy red is notoriously tricky to grow, but with dedication and passion (two qualities that you're no stranger to), can produce some of the best, and most expensive, wines money can buy.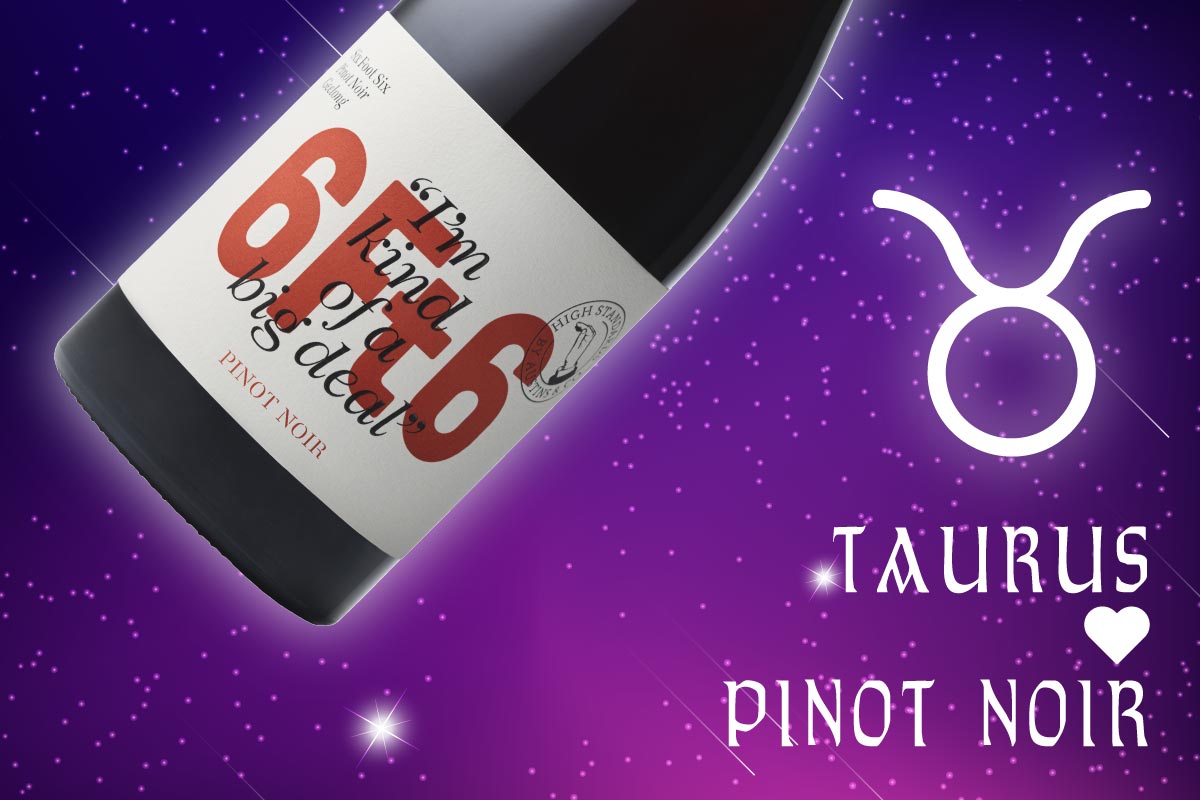 Gemini (May 21 – June 20)
The airy twins are complicated individuals, but ones who embrace their dualistic tendencies. Geminis like to experience all that life has to offer and routines bore them to death. This requires a wine that's both serious and social, as versatile as a Gemini's tastes and preferences. Enter Pinot Gris.
With plenty of zest and the perfect match for any occasion, Pinot Gris pairs well with everything from pork chops to sushi.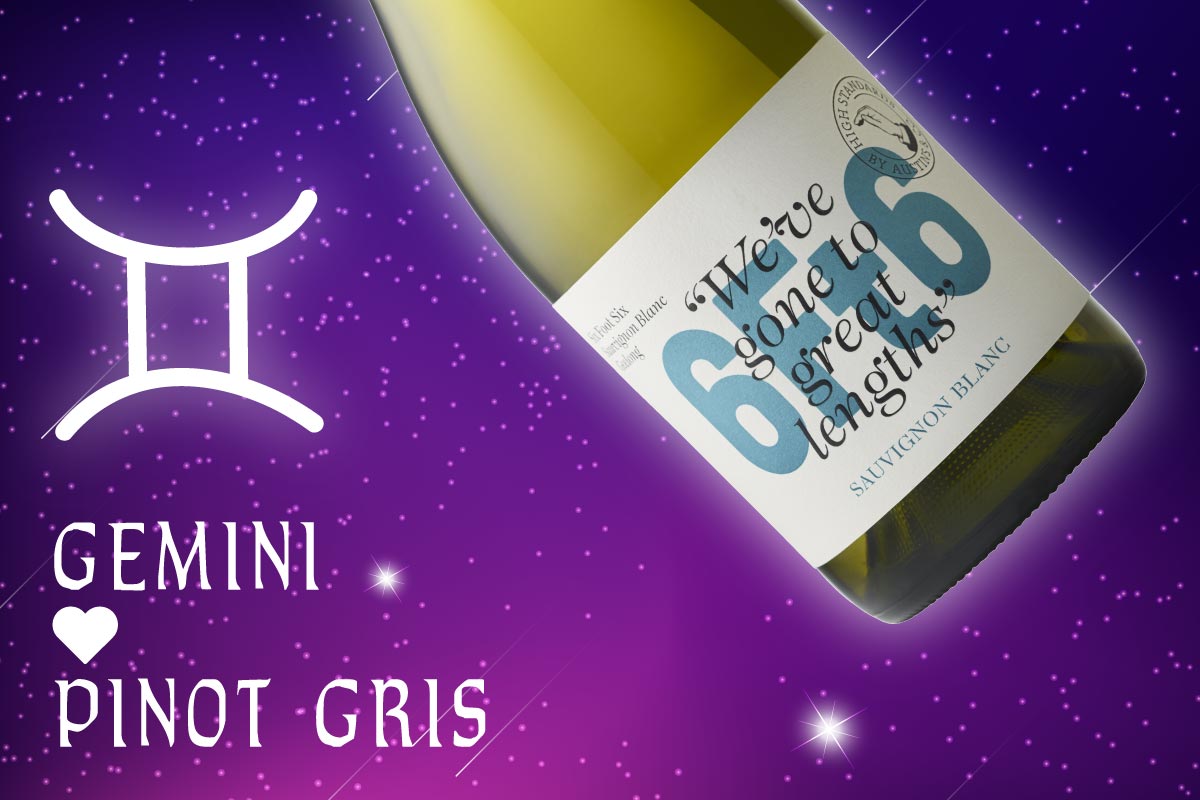 Cancer (June 21 – July 22)
The crab will retreat into its shell at the first sign of confrontation but typical Cancer will do anything to protect the home they carry with them wherever they go. So what better wine for them than a solid, reliable Aussie Shiraz?
6Ft6's Shiraz is as strong-willed as any Cancerian, but give it 30 minutes to open up and you'll discover full berry flavours and a warmth that stays with you long after your first taste.