The story of 6Ft6 Pinot Noir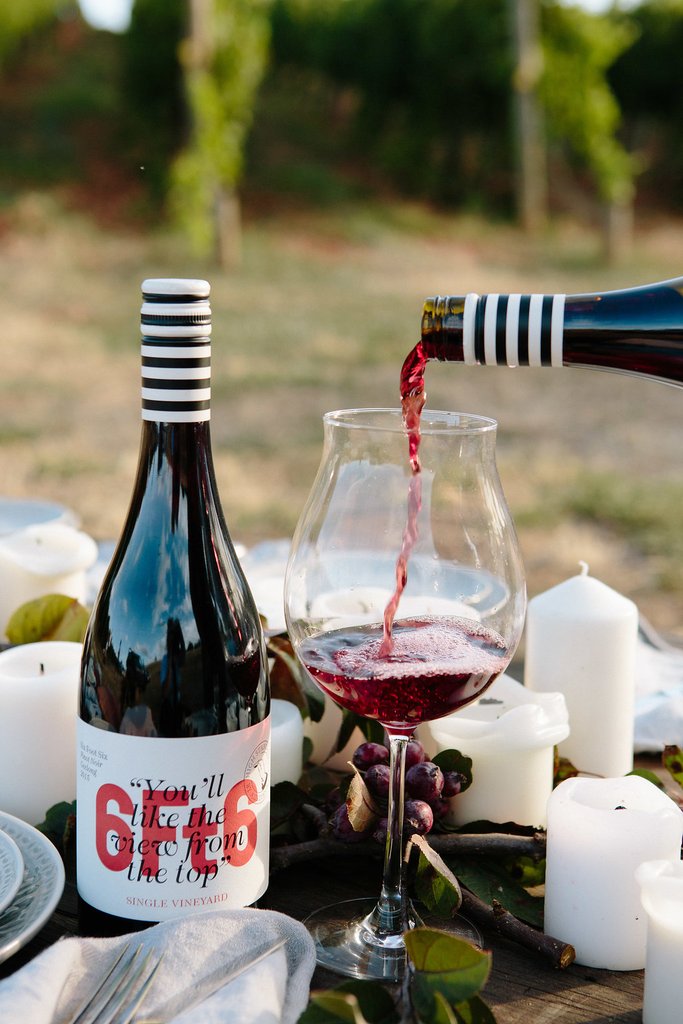 6Ft6 was released in 2003 and it was a wine launched to fill the need of a quality Pinot Noir under $20.
It came about when Richard and Pam, the founders of Austins & Co. and 6Ft6 went to Burgundy, France and fell in love with the variety of Pinot Noir. They knew it was something special and although it wasn't popular yet, they wanted to share this wonderful wine with the people of Australia. Richard through extensive research discovered that the Moorabool Valley, Geelong had similar soil and weather to Burgundy and not long after our property was purchased and over 90 acres of Pinot Noir was planted!
We now have vines that are
20 years old
, which means they are producing quality Pinot Noir (vines under 5 years of age don't produce much fruit and they come into their stride after 15 years producing fruit with great flavour characteristics).
For anyone who doesn't know, 90 acres of Pinot Noir is a ridiculous amount (by ridiculous I mean awesome but completely too much for what was being sold) and there was a huge excess of wine! Richard and the winemaker at the time decided that they had so much Pinot that they could make an affordable option, a '
pinot for the people'
and hence 6Ft6 was born.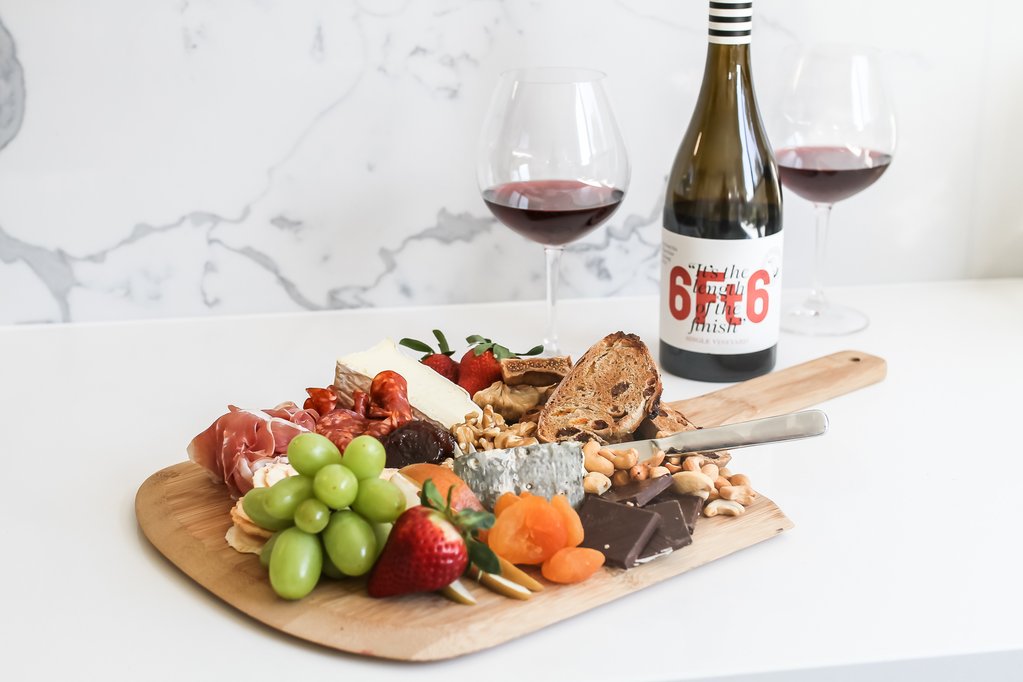 Scott came on board soon after to assist Richard in selling all of this wine and today, 15 years after 6Ft6 was launched we are proud to say that we are located on more than
2,000 shelves nationwide
, 6Ft6 has endured huge growth and is proud to produce Australia's
8th best-selling Pinot Noir
.
Why its our best seller…
Our Pinot Noir is our best-seller and its not by chance. Its fruit-driven flavours are complimented beautifully with a nuance of vanilla and dark chocolate – it's such a great drink for new wine-drinkers but also those how really appreciate a good Pinot.
Our wine is
single vineyard,
which is only possible due to the large amount of Pinot Noir we have planted on our 150-acre vineyard, improving the overall quality of our wine. We use a variety of clones, which gives a well-rounded Pinot Noir making it easy to drink for those new to the variety and also a favourite weeknight drop for Pinot Noir connoisseurs.
With one of the largest single estates on Pinot Noir in Australia and we are very fortunate that this region provides us with great
consistency of flavour and style
ensuring our loyal customers know what to expect from year to year. At the end of the day we love our 6Ft6 drinkers and keeping them happy with a good and affordable Pinot Noir is what we love to do.
6Ft6 Pinot Noir also consists of a variety of clones (clones are like varieties of Pinot, much like you have varieties of apples such as granny smith, fiji etc) and having this vast variety makes the wine,
well balanced and easy to drink
. Many comment that it is so 'smooth' and this comes down to the fact that it is a well rounded wine, made to be appealing to people with all palettes, first time Pinot drinkers or Pinot appreciators.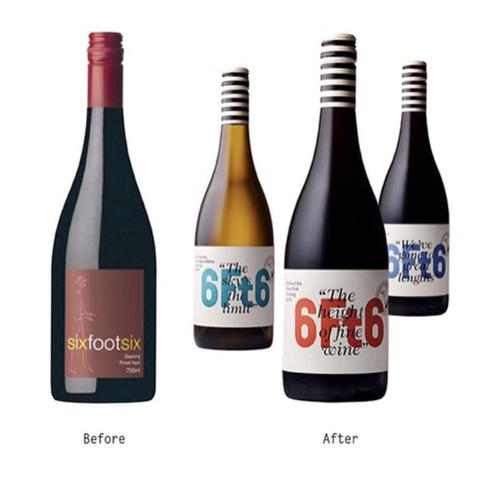 The rebrand
Although 6ft6 was popular when it first hit the shelves, a rebrand over three years ago (by the wonderful team at Co Partnership) meant that our quality wine was backed by a
striking design
and started to tell our story. 6Ft6 speaks directly to wine lovers (existing and potential) of all ages, rather than a niche market who already loved wine. We have found that you our customers react well to our fun/quirky and non-traditional approach to wine and although we
respect traditional wine-making and the techniques and expertise
that is required to make exceptional wine,  our communication is simplified and translated so that you aren't overwhelmed with you may not understand in the outset.
You're go-to wine
We consider ourselves the
go-to wine for good times
, a go-to because you can always trust that not only do we look impressive but are ensured that each time you head to the bottle shop and get bottle overwhelm (we've all been there) you can be assured that 6Ft6 will always be a wine of quality and consistency.
Oh and we can't forget that we are 100% vegan not only in our Pinot Noir but for our entire 6Ft6 range!
We currently make 14,000 dozen Pinot Noir and at this rate we might need to plant another 90 acres. So here's to you our Pinot Noir lovers, pour yourself a glass and enjoy!
To get your hands on some of our Pinot Noir you can buy it here