The best wines for every party this holiday season
#sorrynotsorry for the incoming plethora of GIFs – after all, Christmas GIFs are the best kind of all.
It's the most magical time of the year. It's also the time that you're most likely to have at least three events on every weekend, be forced to go late night shopping at Kmart and start a fight with your sister that has "nothing" to do with the fact that she got three more pressies than you (AGAIN!).
In other words – it's a time when wine might come in handy.
So – which wine will be your savior during the silly season this year?
1. Best Wines to bring to your work Christmas Party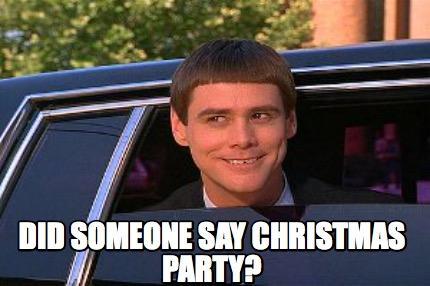 If it's a traditional crowd at your work drinks – stick with the classics, you can't go wrong with Shiraz or Chardonnay.
When it's sweltering outside – stick with something light and fresh – Pinot Gris and Rosé are classic crowd pleasers.  Or really get the party started with a summery wine cocktail!
And – the one wine to make everyone happy (because not everyone is into Semillon or Carménère, soz) – is bubbly of course!  No-one's going to say no to a crisp glass of Prosecco at the holiday do.
2. Best Wines to serve with Christmas Dinner
A nice salty Christmas ham pairs beautifully with a crisp Pinot Gris – something to cut through the fattiness, but not overwhelm that subtle ham-y flavour you've been dreaming of since January.  If red is more your thing – keep it light and stick with a Pinot Noir.
If you're going full traditional with a Christmas Turkey and savoury sides – Sauvignon Blanc is hands-down your top white wine pick, as it tends to bring its own herbal tones to the table.  Yum!
A seafood starter seems to be a common pick here in Aus – and what goes better with salty oysters or rich prawn cocktail than bubbles!  Time to get your Prosecco on!
3. Best Wines if your family Christmas is more backyard barbie than Perry Como
Let's face it – we don't get White Christmases in the Southern Hemisphere and most of us are more likely dashing through the bush in a rusty Holden ute than dashing through the snow in a one horse open sleigh – so if a cold beer out of the Esky isn't your thing, a chilled wine might be your go to this December!
The world does seem to be split between the Sauv Blanc drinkers and the Chardonnay drinkers – so if you're not sure which one to bring, opt for the crowd pleasing Pinot Gris.  Not only does it please Savvy B drinkers and Chardy lovers alike, it's the perfect wine for summer spritzers!
Don't forget, a bottle of Rosé is the perfect compromise for those who don't think they like white.
And as always – you can't go wrong with bubbles!!
Ho ho ho, wine lovers!
P.S.  If you need to also bring a gift, you can't go past our Mix your own gift box.