Mulled Wine Recipe – the ultimate winter cocktail
Winter is getting closer and we are spending more and more nights snuggled up on the couch with a blanket and red wine.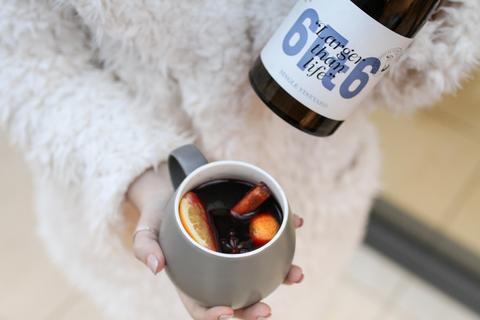 While that isn't so bad, we thought we would do you a solid and put together the perfect solution to spice things up, and beat the chill this winter! Low and behold the recipe we use to create mulled wine, and it could not be easier.
Although there are many different recipes floating around for mulled wine,
we find that this one in particular has minimal steps, minimal prep time and maximum yummy factor, to make sure you will be back snuggled on the couch with the remote in no time.
What Is Mulled Wine?
Mulled wine is simply wine infused with a variety of spices and heated to create a drink to warm you up on a cold winters day. Originating in Europe, it is usually prepared with red wine and served in a mug or heatproof glass as opposed to a traditional wine glass. The tip to creating a beautifully balanced drink is to not overdo the mulling spices! We have made that mistake before and honestly it was like drinking a fruit cake as opposed to a balanced winter cocktail.
Mulled Wine Recipe:
Serves 4
Ingredients
10 cloves
2 cinnamon sticks
Star anise
¼ cup sugar
1 roughly grated nutmeg
2 cups of water
1 orange rind roughly grated
1 chopped apple, skin left on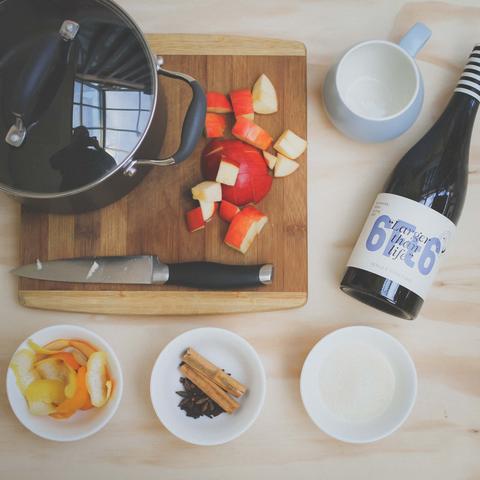 Method
Step 1:
Heat cloves, cinnamon, sugar, nutmeg, water, orange rind and apple in a large saucepan over medium heat.
Step 2:
Bring to boil, the reduce heat to low and simmer for 10 minutes.
Step 3:
Add 6Ft6 Shiraz and simmer for another 5 minutes. Remove from heat. Strain before pouring into glasses or mugs. Serve immediately.
Step 4:
Repeat all winter long!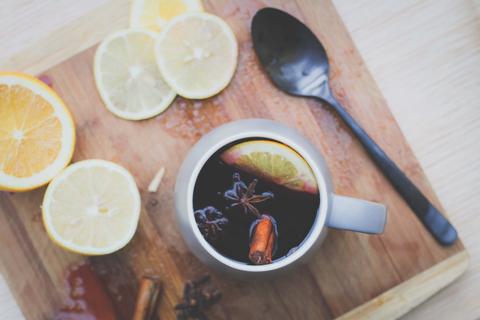 This recipe was made using 6Ft6 Shiraz. Find out more about Shiraz here.