We're Hiring – Digital Marketing Coordinator and cellar Door Staff.
Want to work at a fun and growing company? Work on a vineyard at our family owned business. We are heading in to a big year, and would love you on our team.
Scott & Belle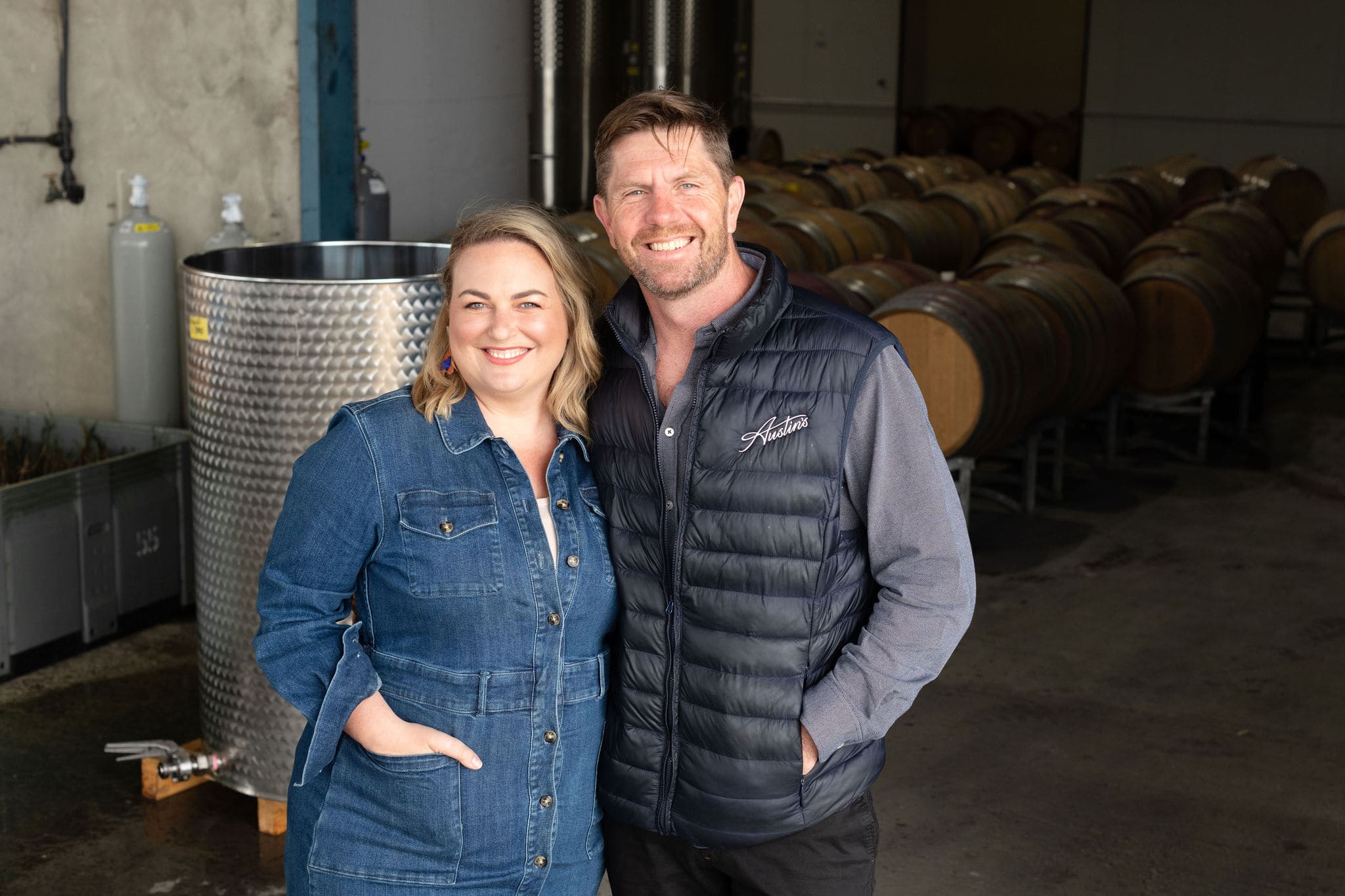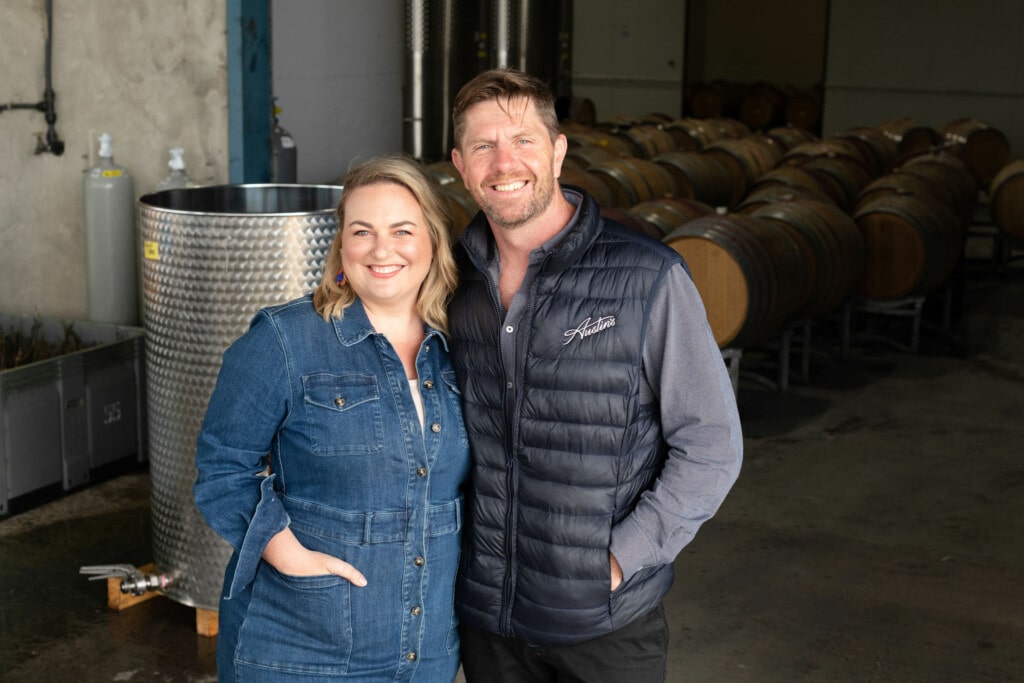 DIGITAL MARKETING COORDINATOR
Are you a digital marketing superstar with a love for all things wine? 
Austin's and 6Ft6 Wines are on the lookout for a creative free-thinking, self-motivated and fun team member to fill this role for our expanding wine business based in Sutherlands Creek (only 10 minutes from Geelong!).
Exciting things are coming to Austin's in 2022 with the opening of our architecturally designed cellar door, award winning wines, innovative events, private members clubs and plenty of fun. The world is your oyster when it comes to content.
This role will support our Head of Marketing and oversee day-to-day management and timely execution of our comms calendar, help create digital content for our social channels and drive online sales and visitation to the winery and supervise all website updates in order to drive online sales and support our growth strategy.
What's Involved?
Create content for and execute our digital marketing strategy for both Austin's Wines and 6Ft6 across all media channels with a strong understanding of the audience and engagement of the two different brands and what makes them tick.
Maintain and communicate the marketing calendar with all campaigns and activations in partnership with the wider team.
Create and manage the execution of our EDMs.
Manage all content and functionality updates to our website ensuring they align to our overall marketing calendar and strategy.
Oversee, grow and manage blog content and ensure it's optimised for SEO.
Identify & ideate on high-potential creative assets and ideally design them for both online and wholesale sales; test their efficacy and make recommendations for future implementation.
Have a solid understanding of Google Analytics and how to pull insight-based reports and implement based on key learnings.
Report on marketing performance and KPIs (CPA, ROAS, CVR, CPLPV etc.).
Support the Marketing team with necessary admin for new campaign launches and customer programs including our Wine Club and Rent a Vine initiatives.
Stay up to date on the latest in digital marketing best practice, and marketing trends and make recommendations relevant to our brand and customer base.
About Austin's + 6Ft6 Wines
With rapidly expanding brands both within Victoria and Nationally Austin's Wines and 6Ft6 Wines are becoming increasingly recognised throughout Australia, both for your reliable, fun and super quaffable 6Ft6 and your premium (impress your guests!) Austin's Wines for those special occasions or simply when you have gone to the extra effort of cooking a great meal.
Established in 1982, Austin's Wines is one of Geelong's oldest and most well-known wineries, combining originality with a clear regional style. With 160 acres under vine and 90+ acres being pinot noir, our vineyard on the rolling hills of the Moorabool Valley is well established and produces other stunning wines from its cool climate vineyard including riesling, chardonnay, pinot gris and shiraz.
Austin's Wines is a family owned and operated working winery made up of a small, driven and diverse group of people committed to creating, promoting and selling our product to customers across Australia.
Our culture is one that is down-to-earth, adventurous, welcoming, and respectful; we strive for the highest standards both in the wines we produce and the people that belong to our amazing team.
Who are we looking for?
Someone who's screen time is made up of at least 90% social media apps and is unashamedly in the know and obsessed with all things digital marketing.
Hands-on experience and applied knowledge of all relevant technologies is a must as is the ability to hit the ground running and contribute to the collective success of our team from the get-go.
Other skills, experience and qualities we're looking for in someone include:
3+ years in digital marketing, CRM or Ecommerce
Proven experience in digital communications, email marketing, digital marketing, social media management and community engagement/management
A collaborative working style and ability to support one another to get things done
Enjoyment of fast paced environments
Fantastic communicator
Great attention to detail
Ongoing curiosity about all things digital
Why join us at Austin's?
We offer a fun and flexible working environment with a team that thrives on achieving the ambitions we aim for – it's a genuine, feel-good buzz being part of our team! The wine may have something to do with this too…
If you think you fit the above requirements, enjoy the industry we work in (it's a lot of fun!) and want to be a part of our growth, we'd love to hear from you!
Please include a cover letter with your resume including a short and sweet example of:
A creative digital asset or initiative you've developed and are happy to show off
A time you've worked beyond the scope of your own role to help the wider team
Please note that only shortlisted candidates will be contacted. Thanks so much in advance for taking the time to apply and your interest in our brand – we really appreciate it!
CELLAR DOOR ATTENDANTS
Must Love Wine.
Want to work at Geelong's newest wine destination?
We're hiring for our cellar door, opening in January 2022.
Work at one of the most picturesque vineyards in Geelong, get great wine perks and have a good time whilst you're at it!
Requirements:
Must love wine
Be great at chatting and genuinely taking interest in customers.
Goal oriented and enjoy hitting sales targets.
That's it really. We're just looking for down to earth people who love wine. If it's you, apply now.
The boring but important stuff:
Must have an RSA or be willing to get one within 4 weeks of commencing.
Weekend work is essential