Rosé Academy – Enrol Today
Make your own rosé in 2022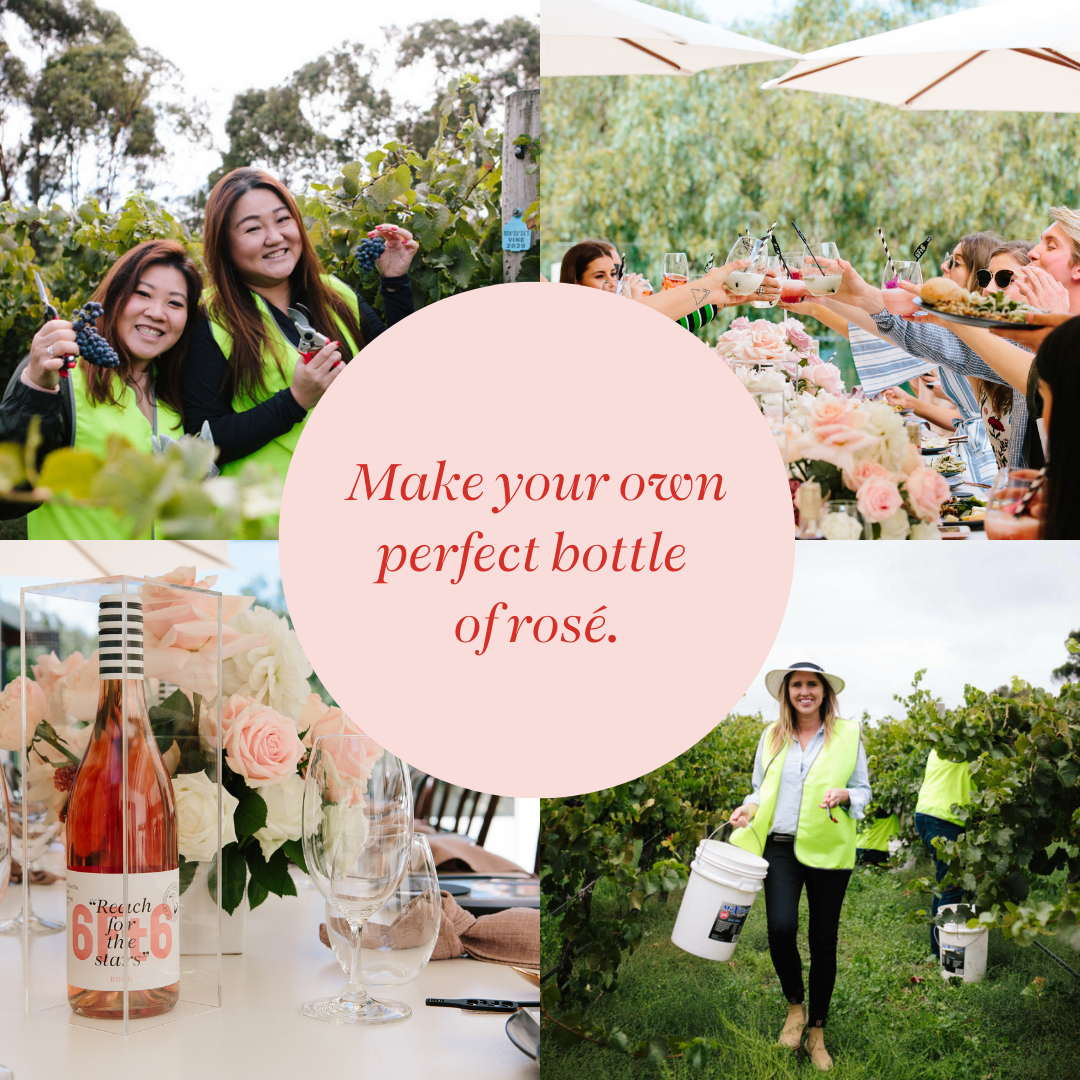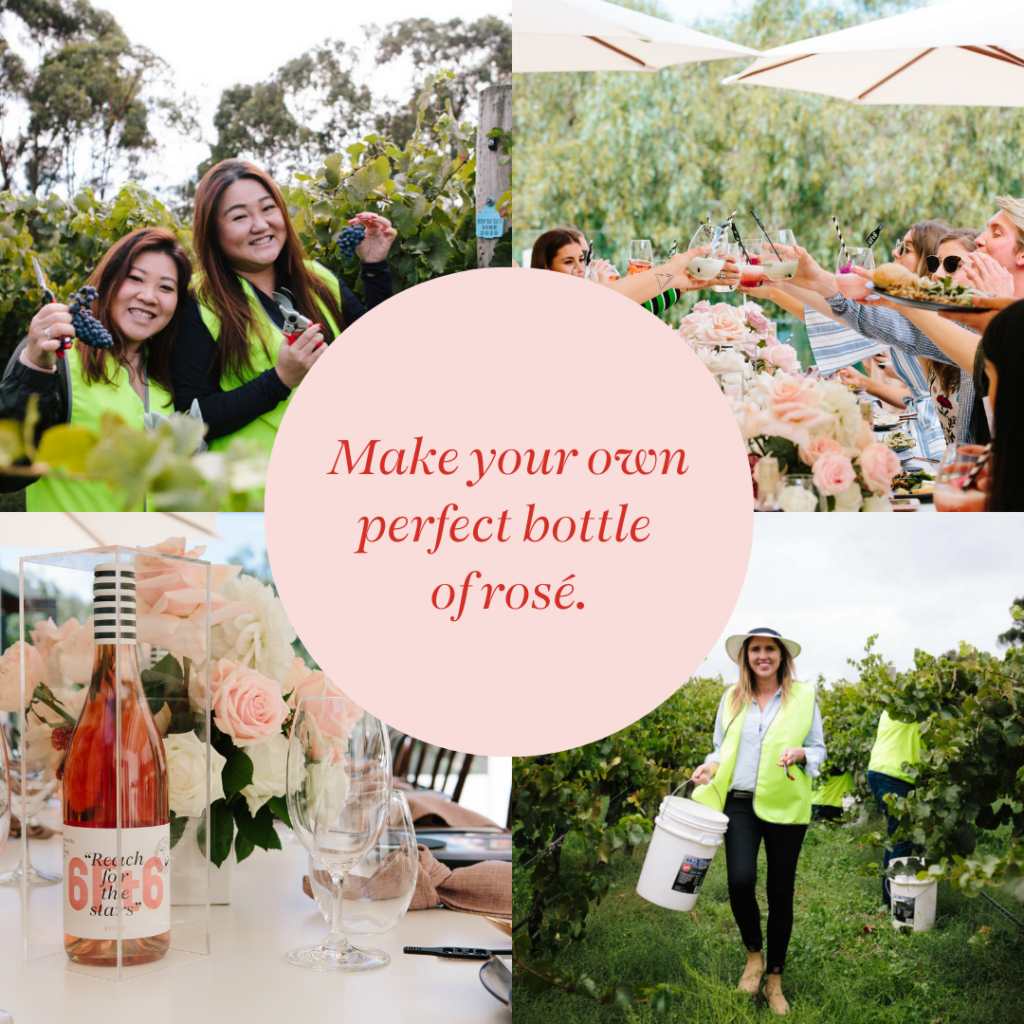 What is the Rosé Academy?
Learn wine. Have fun. Take home your own rosé.
At Rosé Academy, you'll learn how to make rosé wine, but it's mostly about the fun. Over three sessions, you'll join a crew of rosé fans to create your own wine. You'll even design your own wine bottle label with a local artist. And at the end of the program, we throw a celebration, and you get a crate of personalised rosé to take home and enjoy.
The Three classes:
Session one: stomp and sip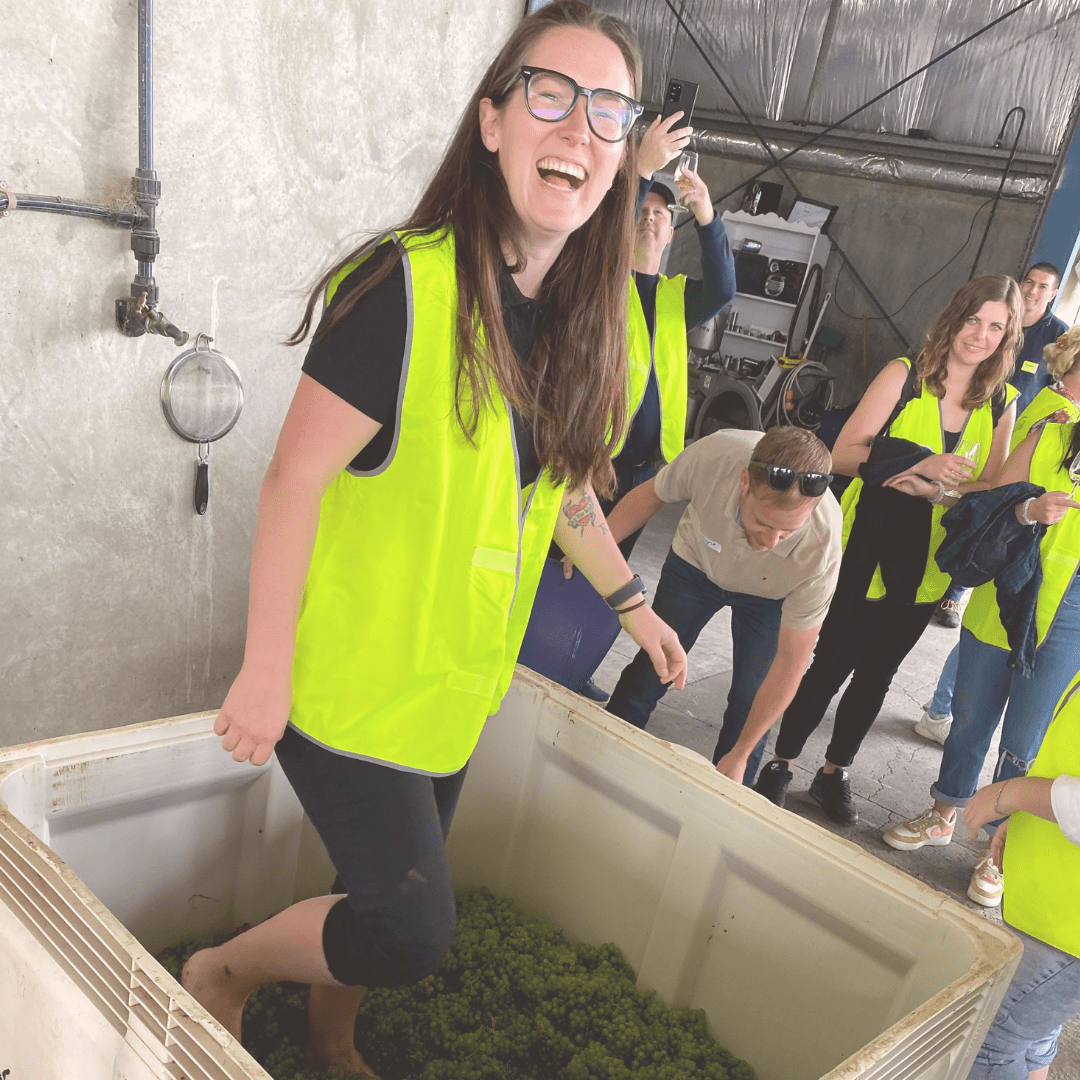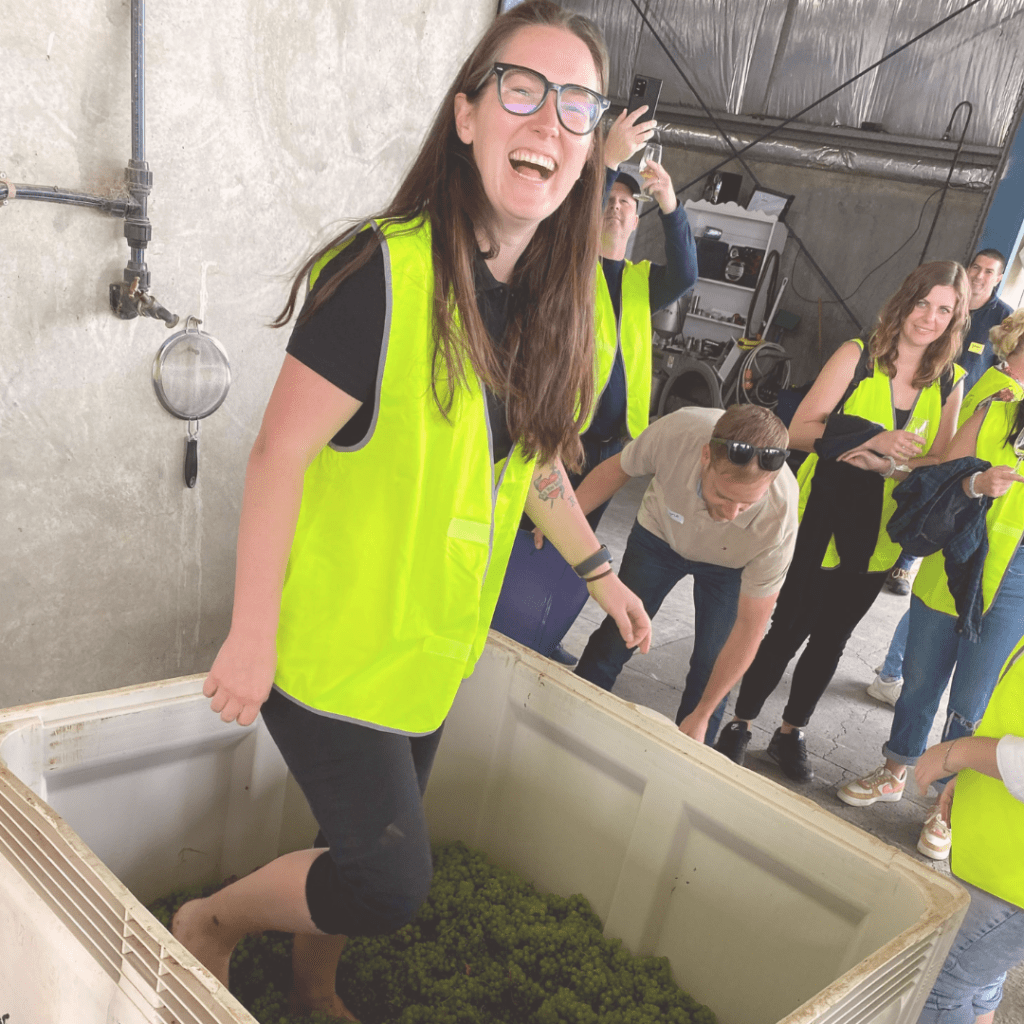 Date: 26th March.
You don't learn how to make rosé wine in a textbook, you learn by doing. You'll start with the funnest part, a grape stomping session — by foot of course. But first you'll be doing a little harvesting and picking pinot noir grapes for use in the rosé. Then it's off to a delicious lunch on the lawn at our cellar door.
Session two: taste and paint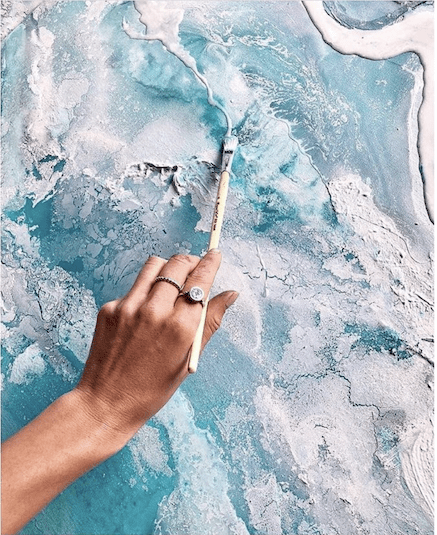 Date: 18th June.
Taste your rosé straight in the winery and see how it's developing. Enjoy a rosé tasting while you create your own personalised label. Under the expert guidance of Jenna from Love Ludie. Don't worry if you are not a budding artist, Jenna will guide you, even if you've never picked up a paint brush before. Bring out your inner Picasso in this fun workshop, then enjoy a lovely lunch in the vineyard.
Session three: celebrate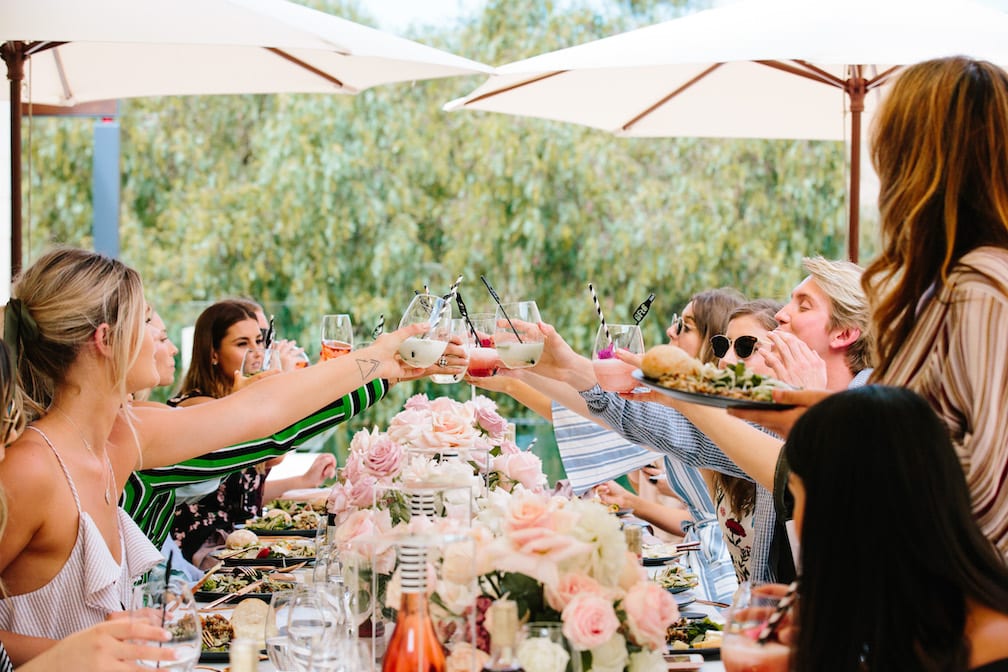 Date: 15th October 2022
Join the party as the group celebrates the release of this exclusive batch of rosé wine. You'll get your own personalised case of wine with 13 bottles (12 plus a magnum), all featuring your stunning self-painted label. Enjoy a long catered lunch at your graduation ceremony.
What's included?
*Rosé goodie bag
*Three group sessions including lunch (and rosé)
*First access to year-round events, ooh la la
*1 x dozen bottles of rosé featuring your own personalised label
*1 x rosé magnum (a double-size commemorative 1.5 Litre bottle)
*Bus transfers to and from Geelong station to our winery