VAMFF is Australia's largest fashion event starting from Thursday the 1st of March through to Sunday the 18th of March showcasing the creative talents of various designers and companies within the Fashion and Arts Industry. Starting from Monday the 5th of March through to Saturday the 10th of March is the Runway held at the Royal Exhibition Centre in Melbourne presented by iconic brands such as David Jones, ELLE Australia, Harpers BAZAAR, InStyle and Priceline.
We are partnering with the Virgin Australia Melbourne Fashion Festival (VAMFF) for a second year as the official wine sponsor, to meet with our fashion – focused, stylish tribe of customers who always love to celebrate, whatever the occasion.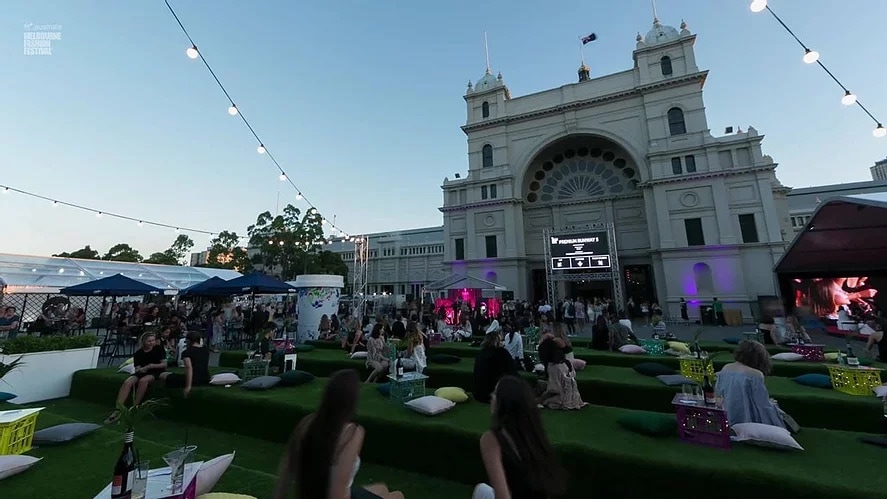 Relax and unwind in the comfort of the 6Ft6 Wine Garden at The Plaza and sip away on our premium, cool climate drops of wine and fashionable frozen wine cocktails being served from our silver bullet caravan bar. You have opportunity to put your feet up and enjoy the atmosphere while watching the live runway action and indulge in a Mr Miyagi dining experience. The 6Ft6 Wine Garden opens daily from Monday the 5th – Saturday the 10th of March at 5.30pm till 11.00pm.
Across the week we will have familiar faces taking over our Instagram account to take you behind the scenes of VAMFF and the 6ft6 Wine Garden. Look out for Ruby Brownless, Jess Purchase, Cameron Manuel and Kelly Maker!
Can't make it to VAMFF to experience the fashion, fun and Frosé? Not to worry! Let us bring the Frosé to you! We are giving one lucky winner the opportunity to WIN and Frose Party Pack! For you chance to win head to the landing page at www.6ft6wine.com.