Aperol Spritz Recipes – Prosecco & Rosé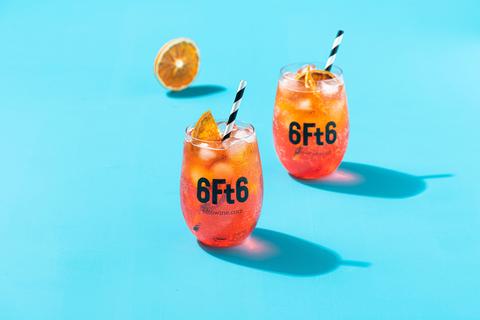 Summer really is a tantalising sensation for the senses. It tastes, smells, looks and sounds incredible. One of the great tastes of summer is an Aperol Spritz, refreshing, delicious and super easy to make.
Aperol is an italian liquor that is typically served as an aperitif, we however just love it over a long lunch. Slightly sweet with a tart bitterness, it is made  with high-quality herbs and roots, together with orange peel and rhubarb.
It's typically served with Prosecco but we also love it with Rosé for something a little different.
These quick and easy recipes are a great summer accessory.

Aperol Spritz Recipe using Prosecco or Rosé
Ingredients:
60ml Aperol
90ml 6Ft6 Prosecco or Rosé
30ml soda
Ice
Method:
Place Aperol, wine of choice and soda in a large wine glass.
Fill the glass completely with ice.
Garnish with an orange piece.

Make it stronger
If you like the bitter taste, we suggest doing equal parts Aperol and wine.
Make it less bitter
Aperol's bitter notes can take some getting used to, so you can reduce the bitterness by using less Aperol and more Prosecco.
Make the day last longer
Want your day to last longer? Add more soda and reduce the quantities of wine and aperol.
Mix it up
Try it with flavoured mineral water such as Capi Blood Orange  with a rosemary garnish or Capi Grapefruit with fresh grapefruit slice.