Queenscliff Brewhouse's Egg & Duck Omelette
Perfect Pairing: 6Ft6 Pinot Noir with Egg and Duck Omelette with Tamarind Jam
With the changing of the seasons, a celebration is always in order; maybe even a three course meal and a glass of our much-loved 6Ft6 Pinot Noir.
We asked our good friends at Queenscliff Brewhouse what they would recommend serving up alongside our fruity, dark chocolate and vanilla-infused Pinot, and they have created this absolutely delectable recipe; a delicious Egg & Duck Omelette with Tamarind Jam. Now there's an entrée that's sure to have all your taste buds talking!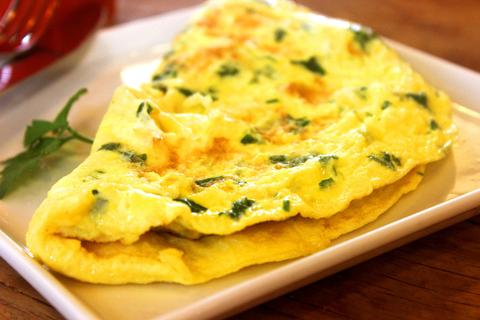 Queenscliff Brewhouse is located along the Bellarine Peninsula, a stone's throw away from Searoad Ferries. Being in the historic town of Queenscliff itself, the Brewhouse is known for their 400 craft beers and their famous whisky bar featuring a menu made from fresh local produce. It was these great folks that put a fancy spin to create much more than just your regular omelette, a Duck infused Omelette with Tamarind Jam.   
Go on.. give it a go
What's even better than eggs for breaky, eggs for entrée. 
Queenscliff Brewhouse's Egg Duck Omelette with Tamarind Jam Recipe
The Recipe: Serves 4
Ingredients:
4 eggs
120ml thickened cream
Pinch salt
200g roast duck meat
1/2 cup chopped green peas
100g mixed Asian mushrooms, sliced (Enoki, Oyster, Shitake)
100g butter
75ml oil
1 x red chilli, seeds removed
Sliced sprigs Vietnamese mint & coriander
100g Tamarind and apple jam
The Method:
Step 1: Measure out all ingredients individually
Step 2: In four individual small bowls, crack one egg and add 30ml cream and a pinch of salt. Whisk together.
Step 3: In small (15cm) ovenproof non-stick pans, divide the butter and oil and heat gently until butter just starts to foam (a little).
Step 4: Divide and add mushrooms and duck to each pan and lightly sauté, adding a pinch of salt until mushrooms are golden.
Step 5: Divide peas between pans and sprinkle over the duck and mushroom then pour over the egg mixture, one per pan. As this is an entrée and not a breakfast omelette we just want the egg to cover the base of the pan.
Step 6: Leave on low flame for a minute or so to set base then place the pans in the oven for a further 2-3 minutes to finish cooking the egg mixture and brown the top of the omelettes.
Step 7: Remove pans from oven, being wary of the hot handles. Using a spatula, fold each omelette in half over and slide onto serving plates. Alternatively, if you have used one larger pan, slide onto a board and cut into 4 wedges and place serve on plates.
Step 8: Garnish with Vietnamese mint, coriander and fresh sliced red chilli. Serve with a rounded tablespoon of Tamarind and Apple Jam.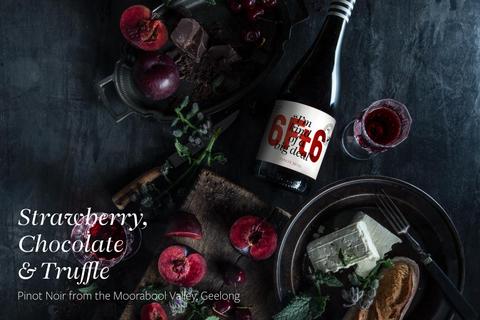 We hope you loved this recipe as much as we did. Send photos and tag us in your uploads, we can't wait to see how you go! To cover you in all aspects, you will be needing our 6Ft6 Pinot Noir to add that extra flare when enjoying your Egg & Duck Omelette. Find out more about our famous Pinot Noir.