Easy and Delicious picnic and wine pairings
Sunshine, friends, green grass and wine.  Let's face it we are all a sucker for a good picnic, not only are they a great chance to catch up with friends over a bottle of wine and some ridiculously tasty snacks, but they also make for a super Instaworthy photo op!
Whether you are at the park, the beach or in your own backyard (how 2020 of you!), we have put together some great food pairing options for your next picnic. So grab a few of your besties, get out your favourite basket and rug (hint, hint – we have one here), throw away the cutlery and candelabras and get your picnic on.  
Check out what we will be packing for our next outdoor shindig!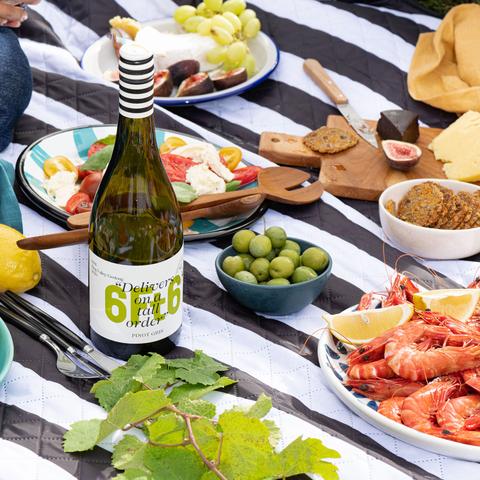 What to pack for your picnic
The Essentials
6Ft6 striped picnic rug

 

or fancy blanket

Cushions 

Cheese Board

Wine Glasses – We prefer a tumbler as you don't want to spill a drop. Check out our

 

outdoor wine glasses here

Kip and Co Cheese Knife

Bread Knife

Bottle opener – Our wine is twist top but sometimes you may want to crack a beer as well!

Biodegradable plates or Kip and Co enamelware – something that you can wash and reuse

Kip and Co Cloth or paper napkins, depending on how fancy you want to get

Friends.. Der!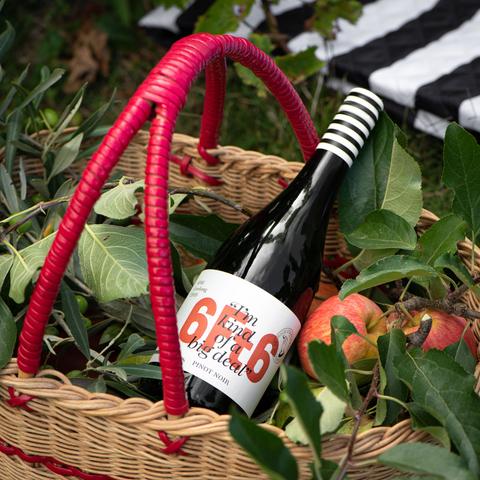 Picnic Food and Wine Pairings
This subject  is certainly a subjective one and our wines will pair with most of these picnic foods, so be sure to pick your favourite bottle of 6Ft6 wine – if you are only choosing one, as there is no use having all this delicious food and something you don't enjoy drinking on the reg.
Picnic food to pair with Sauvignon Blanc
A great choice for a springtime picnic, if you feel like being extra fancy and matching your wine to the season…  This fragrant, clean sauv blanc has hints of lemon blossom and lychee. 
Perfect picnic pairing: A bowl of tiger prawns and a squeeze of lemon. (remember the esky and ice for this one!) Can you think of a better way to ease into Summer?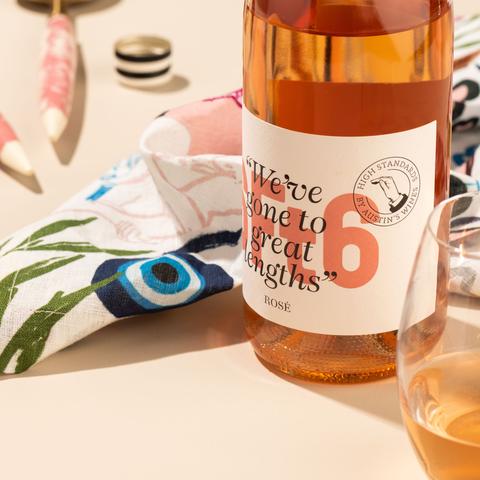 Picnic food to pair with Rosé
You really can't go wrong.  Who doesn't want to drink a crisp, dry rosé on a hot summers day?  Not only does this wine look pretty as a picture,  it is so quaffable that you will turn your head for just a moment and the bottle will be empty.  
Perfect picnic pairing: pair our rosé with a creamy brie, a punnet of strawberries and a plate of cut watermelon. For something savoury, pop some smoked salmon on your cheese board and don't forget the baguette…
Picnic food to pair with Prosecco
Uncomplicated, light, crisp and seriously drinkable, this bubbly little number is a serious crowd pleaser.  If you aren't already reaching for a glass, another reason to pick up a bottle is that it's an especially easy wine to pair with food.  It will be sure to go with most things in your picnic basket. Plus… it's got a twist top so you can save any leftovers (not that you should have any) for later.
Perfect picnic pairing: bubbles have always gone well with raw fish or cleaner styles of food.  We love to pick up a selection of sushi and sashimi from our favourite Japanese take-away, pop the prosecco on ice and prop ourselves under a tree with some great tunes for the perfect Sunday session.
Picnic food to pair with Pinot Gris
Easy Peasy… Our 6Ft6 Pinot Gris is fragrant, juicy, silky and lush.  An uncontroversial white wine for any occasion.  Everyone loves a pinot gris, especially outside lounging on cushions chatting with your mates.   
Perfect picnic pairing: with hints of pear and citrus this versatile wine is a great combo with everyone's favourite picnic food, the good old chicken sandwich.  For our vegan friends out there it is also great with cucumber and cashew nut and dill cheese.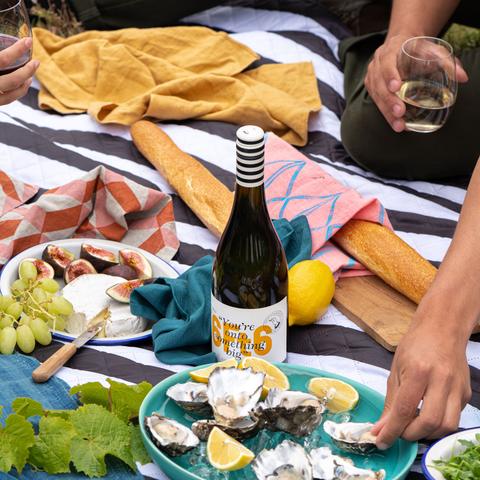 Picnic food to pair with Chardonnay
A modern day medium bodied chardonnay with a hint of minerality, fresh green apple acidity and the slightest hint of oak.  Chardonnay has had something of a renaissance of late so don't be afraid to get your Kath and Kim on and pack a bottle for your next day in the park.
Perfect picnic pairing: always great with chicken but for our picnics we love to serve it alongside a vegetarian quiche or frittata.  Think roasted pumpkin and feta!  
Picnic food to pair with Pinot Noir
If the day is super hot, yet you can't resist our beautiful pinot noir we recommend serving it slightly chilled i.e. take it out cooler a couple of minutes before you are ready to drink.  Perfectly balanced with hints of cherries, and ripe raspberry this guy pairs wonderfully with the rich, saltiness of charcuterie.  
Perfect picnic pairing: our go to for this one would be Prosciutto and Melon, just like they do in Rome.  Hey, if we can't get to Italy why not bring Italy to us?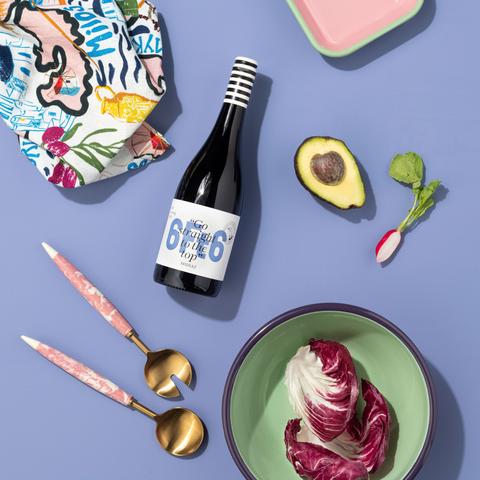 Picnic food to pair with Shiraz
Because not every picnic has to be on a hot summers day.  Think bonfire night, deck chairs, twilight, marshmallows on sticks or camping trips after a long day on the beach with a baked potato cooking over coals and a big dollop of butter and sour cream.  
Perfect picnic pairing: choose the shiraz for those last minute picnics when you have no cooler bag and simply want to grab a packet of biscuits, a few cheeses from the fridge – the aged harder cheeses are epic with our shiraz, and that quince paste that has been screaming to be eaten then you can't go wrong with a great bottle of red.
Happy picnicking!