Always. Bring. Chardonnay.
With the release of our new 6Ft6 Chardonnay, we thought it was a good time for a short history lesson and provide reason as to why Chardonnay's 2.0 resurgence is worth the applause.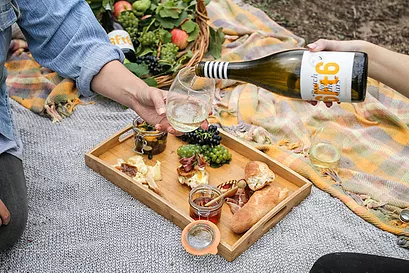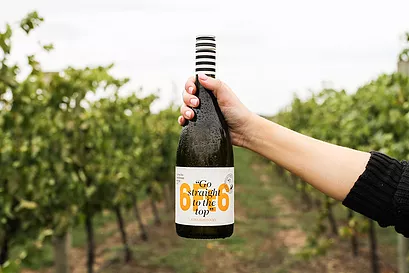 Originating from France's admired Burgundy region, Chardonnay made its emergence in the Australian market in the early 1970's and reflects a taste of place wherever it is grown – from the warmer regions such as the Margaret River and Barossa Valley to the cool climate regions like the Moorabool Valley and Adelaide Hills.
Naturally a subtle fruit flavoured grape, Chardonnay lends itself beautifully to wine-making influence. Yet, with a massive amount of Chardonnay now planted from its emergence in the '70's, wine-making shortcuts were made with the unfortunate result of big and bold Chardonnay's being produced. Ironically, this created over-ripe, over-oaked and over-the top wine, which eventually led to consumer rejection and the ABC (Anything But Chardonnay) movement.
After its reputation took a hit, Australian winemakers decided to produce a new style of Chardonnay, making a lighter, sophisticated and more elegant style of wine. By picking fruit earlier and having a more 'hands-off' approach, Chardonnay has enjoyed another, well-deserved resurgence and today, accounts for more than half of Australia's white wine production.
Cool climate regions, like the Moorabool Valley excel at producing Chardonnay due to its elegant, subtle and buttery ripe flavours, compared to warm climate regions that produce Chardonnay's with tropical fruit flavours at the core. When picked at the right time, Chardonnay boasts citrus-driven characteristics of lemon and lime balanced by the sweetness of peach and nectarine.
You can try our newly released Chardonnay in our sampler pack or if you're really tempted get a case of six here.