Arnotts Shapes and wine matching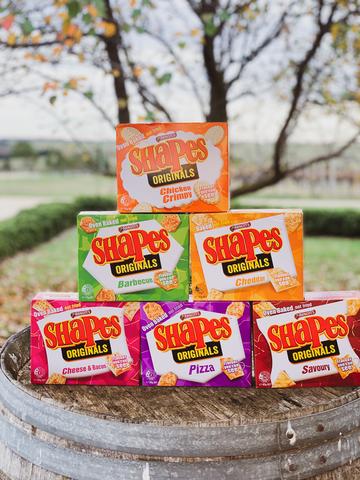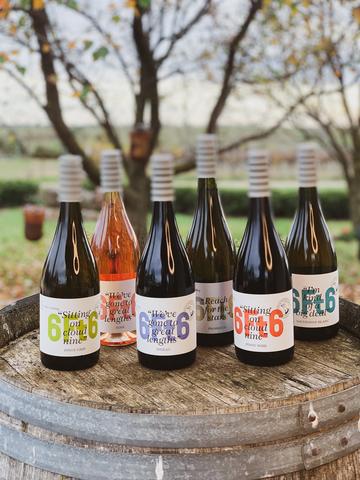 Which Wines Pair Best With Arnott's OG Shapes Flavours? 
We've all seen the articles and infographics detailing which kinds of wine best complement various cheese platters, appetisers and seafoods. A light barramundi fillet pairs beautifully with a bright, unoaked chardonnay, while a creamy brie might be matched with a glass of sparkling or pinot gris.
But, let's be real: As lovely as it is to occasionally indulge our champagne tastes, a lot of times, the contents of our pantries don't exactly line up with these recommended gourmet pairings.
One thing most Aussies *do* always have on hand (especially those of us with littlies) is a box of Arnott's shapes.
Whether you're a long-suffering Savoury Shape supporter, a passionate Pizza Shape partisan or a blazing BBQ Shape backer – we've got the down low on which 6Ft6 variety pairs best with your snack of choice.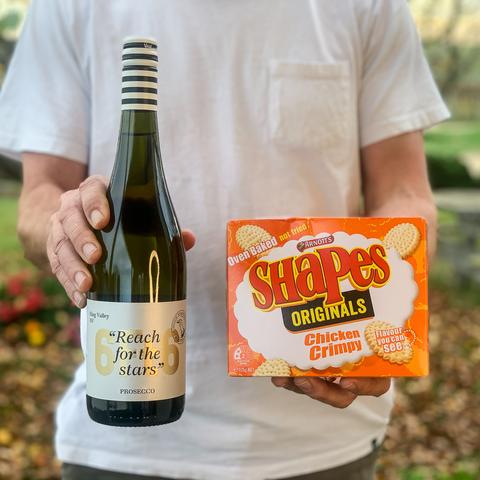 Pair your Chicken Crimpys with…
We've never doubted that a glass of sparkling is a perfect accompaniment to a classic roast chicken, so it should come as no surprise that our 6Ft6 Prosecco is the perfect foil to Arnott's classic Chicken Crimpy shapes.
Chicken Crimpy is a controversial flavour to be sure, but if chicken salt is your jam, pour yourself a glass of bubbles and reap the rewards.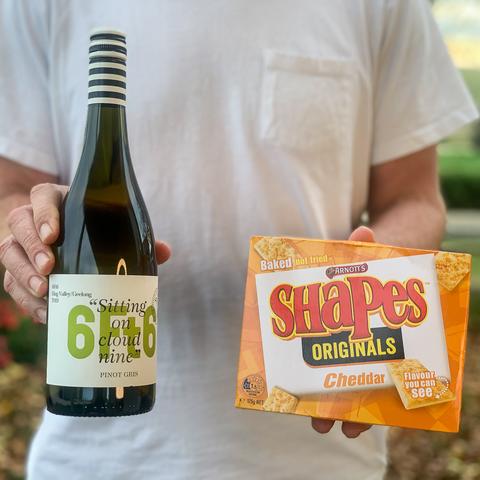 Binge on a box of Cheddar Shapes with…
The delicate pear flavours in pinot gris are a perfect match for any item on your cheese board, even if that item happens to be cheddar flavoured crackers.
6Ft6 Pinot Gris is a white wine for any occasion, it finishes clean and crisp on the palate and will forever leave you wanting more – just like a box of Arnott's Cheddar Shapes.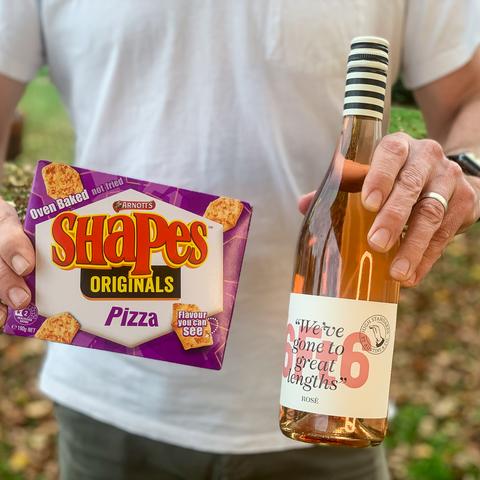 Try your Pizza Shapes with…
This one might have been the big surprise of the day.  Not typically known for its Pizza pairing abilities (unless we're talking a straight up Margarita), our fresh and vibrant 6Ft6 Rosé is somehow the perfect match with Arnott's OG Pizza Shapes.
Made using 80% pinot noir and 20% shiraz that has been fermented in large oak barrels – our rosé has a refreshingly clean, dry and delicate finish, which never overwhelms, but magnifies the umami flavours of this true Shapes classic.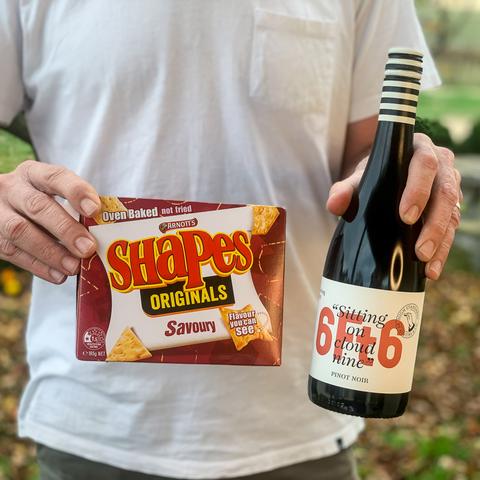 Match your Savoury Shapes with…
A Savoury Shape deserves an equally savoury wine combo. 
When it comes to pinot we're talking flowery, spicy, savoury, forest-y scents and flavours, complex and intense.  And we're not saying that Savoury Shapes are… boring, exactly – but the subtle flavour does tend to lend itself to a more – interesting vino.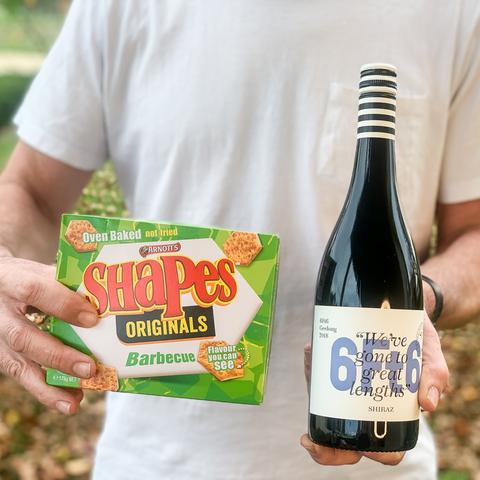 And finally, the one we've all been waiting for – Pair your BBQ Shapes with…
Yes, there's plenty of debate over which is the best Arnott's Shapes flavour, but surely, secretly, in our heart of hearts, we all know that if we had to choose, we're reaching for the BBQ Shapes every time.
And the perfect shape truly deserves the perfect wine pairing…
Our 6Ft6 Shiraz is a silky and vibrant, rich cool climate red. 
A true representation of cool climate shiraz, this wine embodies exotic spices and a dash of white pepper, blended with rich berries like dark plums and cherry.  Undeniably the perfect, rich, smooth, moreish pairing to the superior Shapes flavour.
Whether you're regularly pairing your shiraz with a classic burger, a Bunnings snag or a Wagyu steak, it is undeniable that the rich, smokey goodness of a timeless shiraz is the ideal accompaniment to any BBQ inspired flavours.  It's a classic for a reason.
6Ft6 Shiraz and Arnott's BBQ Shapes FTW.