Wine + Chocolate = Please sir, can I have some more?

6Ft6 and Hey Tiger Chocolate. 
Yes, wine and chocolate can be the perfect pair.
We've paired up with the incredible Hey Tiger Chocolate to prove that wine and chocolate CAN ABSOLUTELY go together, but that coming up with pairings that are better together than they are apart, is an art unto itself. So here is our guide to the ultimate wine and chocolate pairing with Hey Tiger.

Laying down the basics of matching wine and chocolate
Wine and chocolate matching has historically been a bit of a contentious issue.  There are a couple of distinct camps when it comes to recommending wine and food pairing but we're going to let you make up your own mind…
Classic wine and food pairing doctrine insists that when matching a wine to a dessert, the wine *must* be sweeter than the food it's being paired with, or it tends to emphasise the bitterness or acidity in the wine, and the only reasonable match with chocolate is a true dessert wine.
But unless you're still insisting that red and pink should never been seen together, or continuing to preach that a low fat diet with lots of carbs is the key to weight loss, this is another adage that it might just be time to throw out the window.
Then there are those who don't believe in wine and food pairing at all.  *Gasp* – how dare they?  They'll tell you that it's "too subjective", that our palettes are so distinct that attempting to create a match that's more than just the sum of its parts is pseudoscience and we might as well just start drinking Shiraz with sour worms.  But come on, do you really believe that?
It is science that certain flavour pairings just work. Salty and sweet for example, where do you think this crazy influx of salted caramel or Lindt Sea Salt chocolate came from?  I knew there was a reason I liked dipping my McFries in my chocolate sundae sauce. 
And how about butter and carbs?  There's a reason why hot buttery mashed potato tastes so good, or toast loaded with melted butter.  And don't even get me started on wine and cheese. Classic pairings are classic for a reason.
So, we paired up with the incredible Hey Tiger Chocolate to prove that wine and chocolate CAN ABSOLUTELY go together, but that coming up with pairings that are better together than they are apart, is an art unto itself.
If you love wine and you love chocolate (and who the hell doesn't?) – buckle in, because some of these pairings might just blow your mind.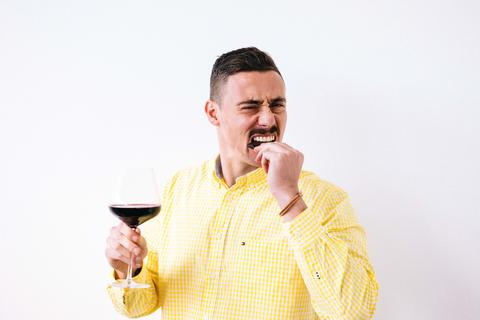 What chocolate to pair with prosecco?
Pair your 6Ft6 Prosecco with…
Hey Tiger And Chill, crisp bubbles are a perfect match with anything creamy and decadent – think Mac n' Cheese, baked brie, OR dark salted cocoa crumb and roasted macadamia in glorious white chocolate.
Or embrace your inner diva with Hey Tiger Glitter Kitten – addictive birthday cake crumb and rainbow sprinkles. Bring on the balloons and party bags – this kitten wants to celebrate! And what's a party without a glass of bubbles (or two)?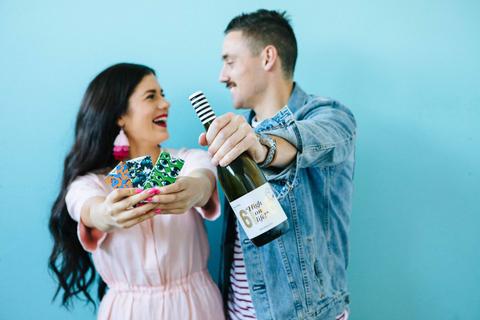 What chocolate to pair with white wine?
Down a glass of 6Ft6 Sauvignon Blanc with…
The Hey Tiger Game Changer. This is one pairing that really does change the game. Crisp tropical flavours slice through this vegan masterpiece of whipped hazelnut butter and dark chocolate. Just try it and thank us later #yourewelcome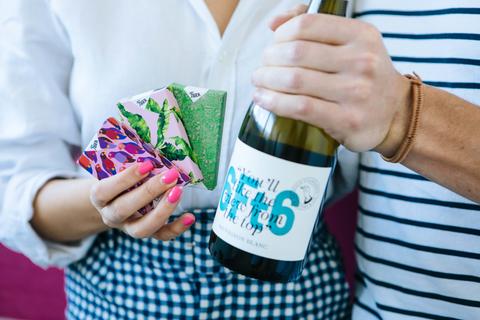 Pour a 6Ft6 Pinot Gris with…
Hey Tiger Summer in the City or Best Mates. We've already expounded the joys of salty and sweet, but throw in buttery (whether it be the Summer's Peanut Butter or the Caramelised Popcorn in the Best Mates) and the fragrant beauty of our Gris is a match made in heaven – that little hint of spiced candy is what's gonna send you over the edge.
Or, take it up a notch with the Hello Officer, for a very Mars/Venus pairing that you're going to be dreaming about for days.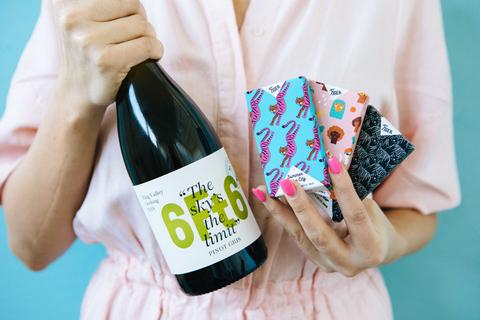 What chocolate to pair with red wines?
Drink your 6Ft6 Rosé with…
The 6ft6 Rosé embodies fresh and vibrant scents of candied berries with just a hint of freshly cut watermelon, sweet summery vibes. Try it with Hey Tiger's Fairy Wings for a 6yo birthday flashback, but maybe update the tunes… The Wiggles Greatest Hits isn't really setting the right mood.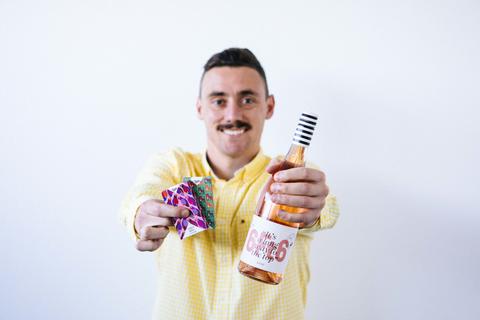 Match your 6Ft6 Pinot Noir with…

Something rich and indulgent. Our pinot noir is a classic, with bright cherry and red plum flavours, just a hint of earth, a nuance of vanilla and dark chocolate upon a silky-smooth palate. Mouth watering already?
Pair it with dark milk, a hint of caramel and the crunch of cracker crumb – The Weekend is where it's at.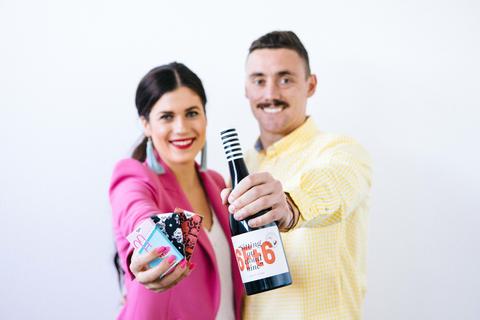 Try your 6Ft6 Shiraz with…
Hello Officer! Would you like a glass of Shiraz to go with that dark chocolate, whiskey & smoke? Maybe snuggled by an open fire? On an old leather couch, in a dark reading room? This pairing is guaranteed to warm you up when the mercury drops outside.