Pop the Prosecco Rosé, our newest wine is here [and for a good cause]
Your new favourite drop is this absolutely gorgeous (looking and tasting) rosé prosecco. The newest addition to our range is set to be a sellout, as we have a highly limited release. Plus, with every bottle sold online, a portion of proceeds is donated to a very worthy cause, fara.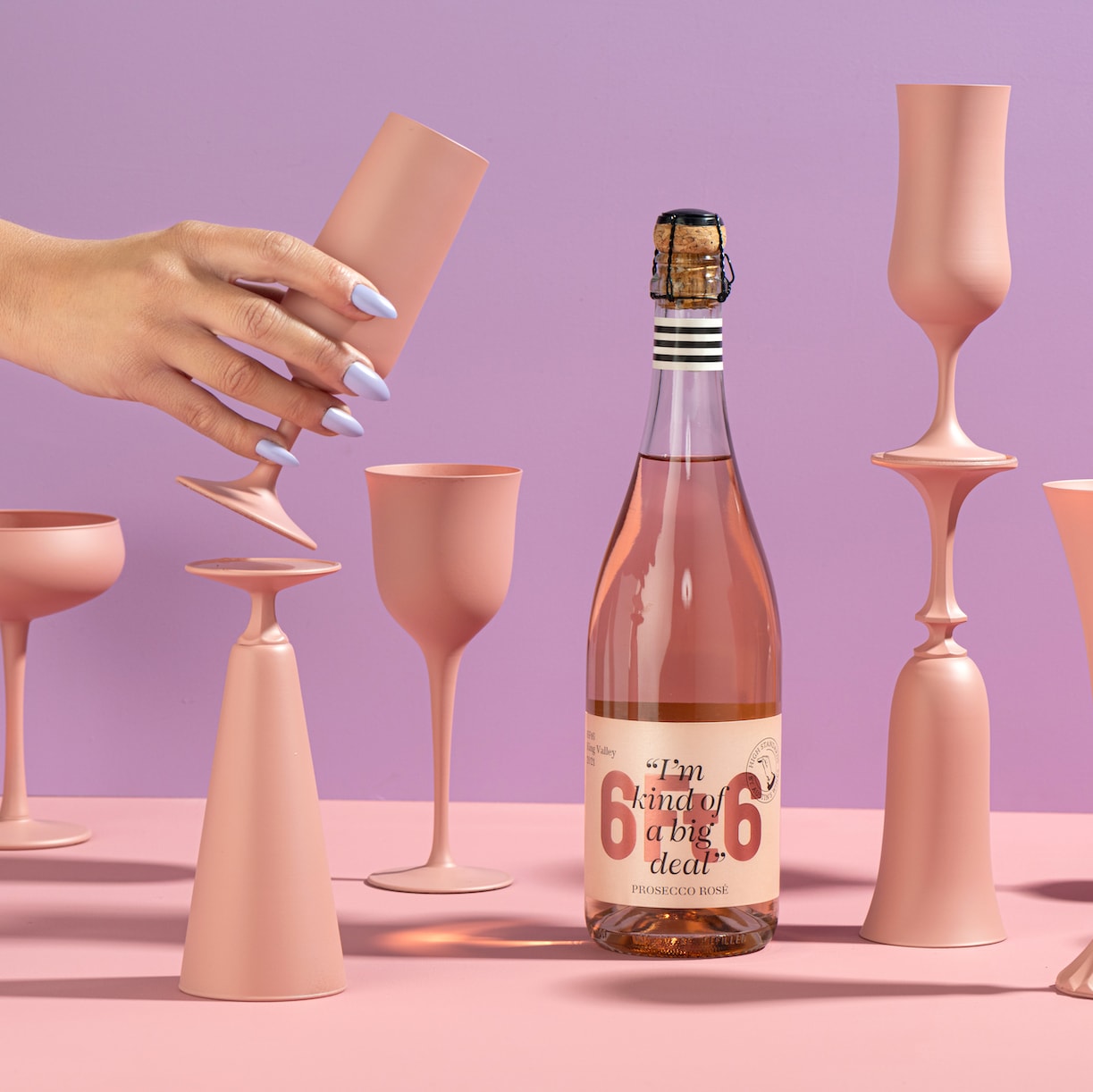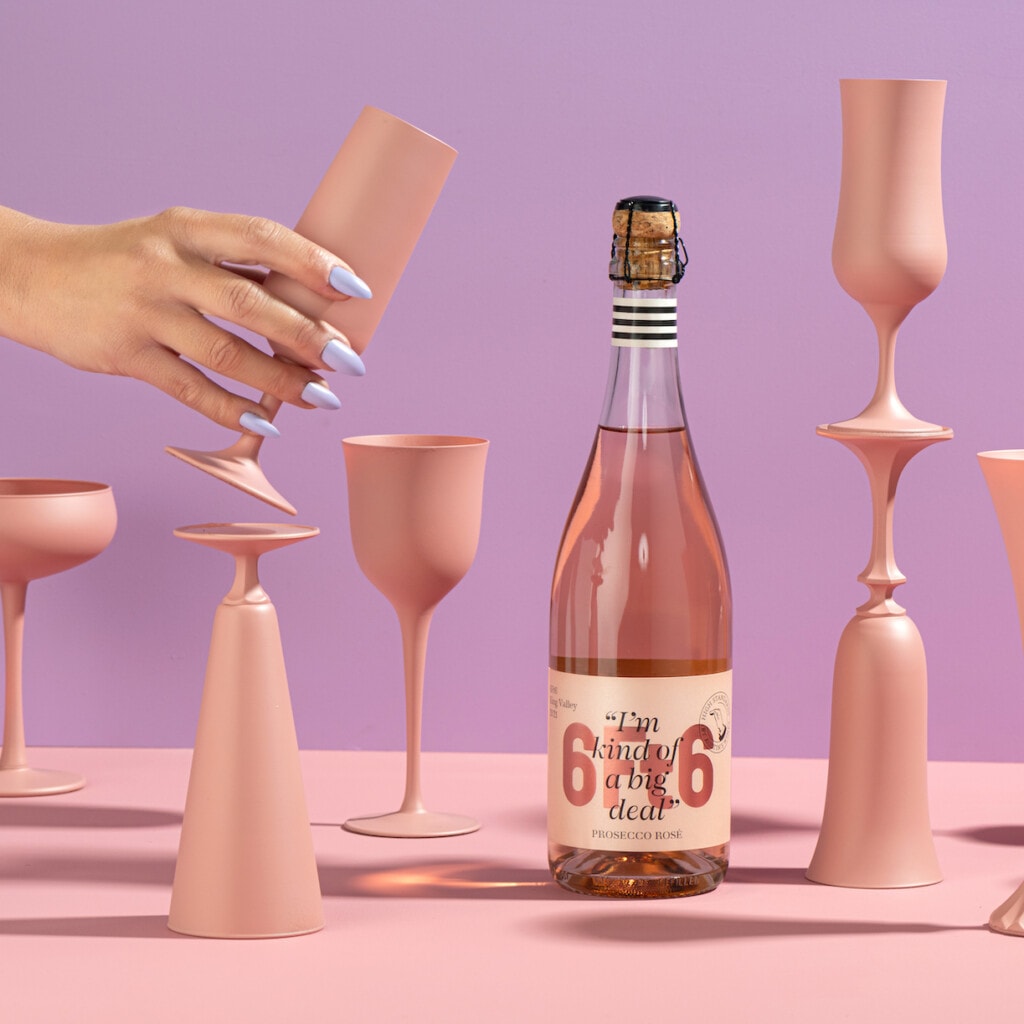 A % of proceeds from every 6Ft6 Prosecco Rosé sale in October will be donated to fara in honour of my cousin Kellie.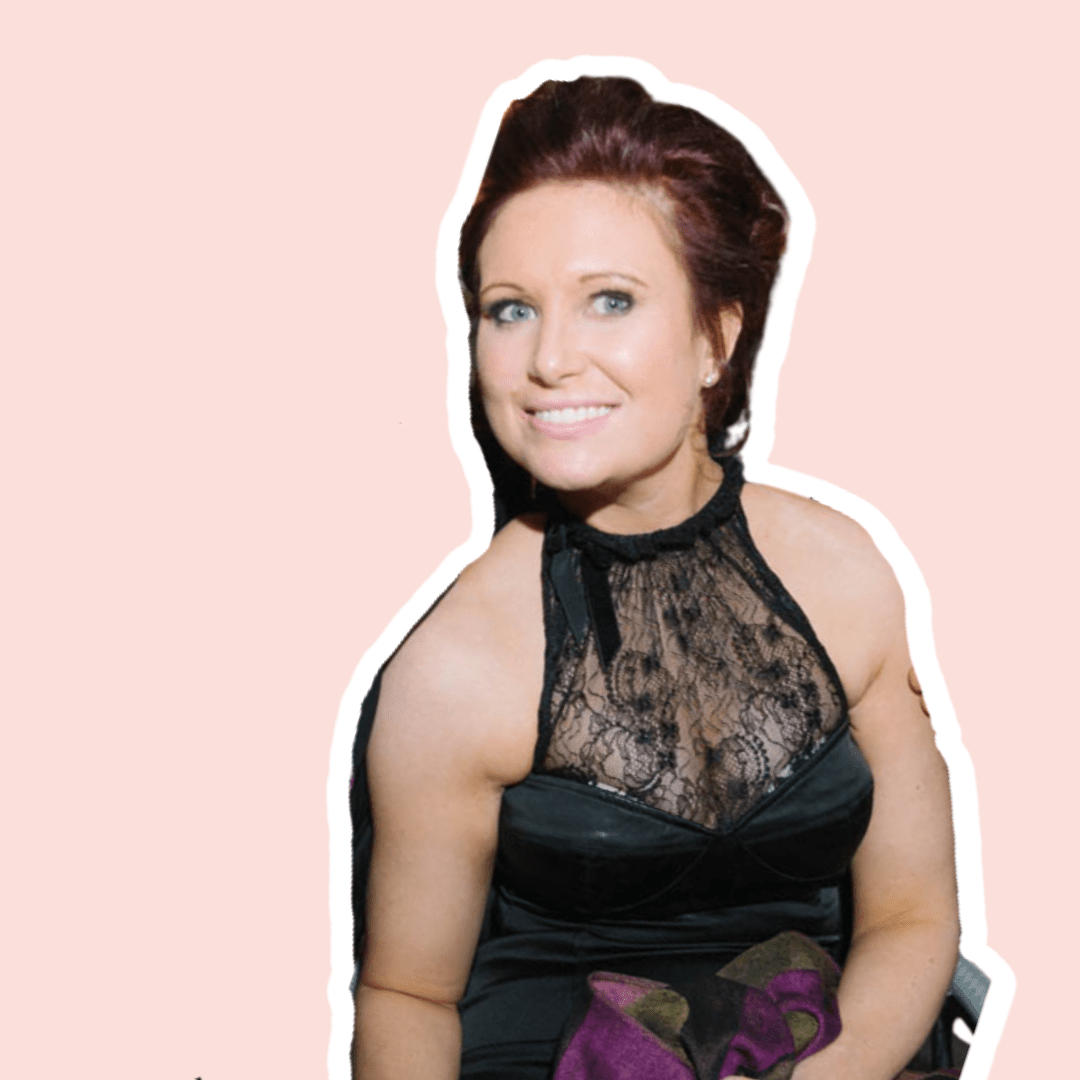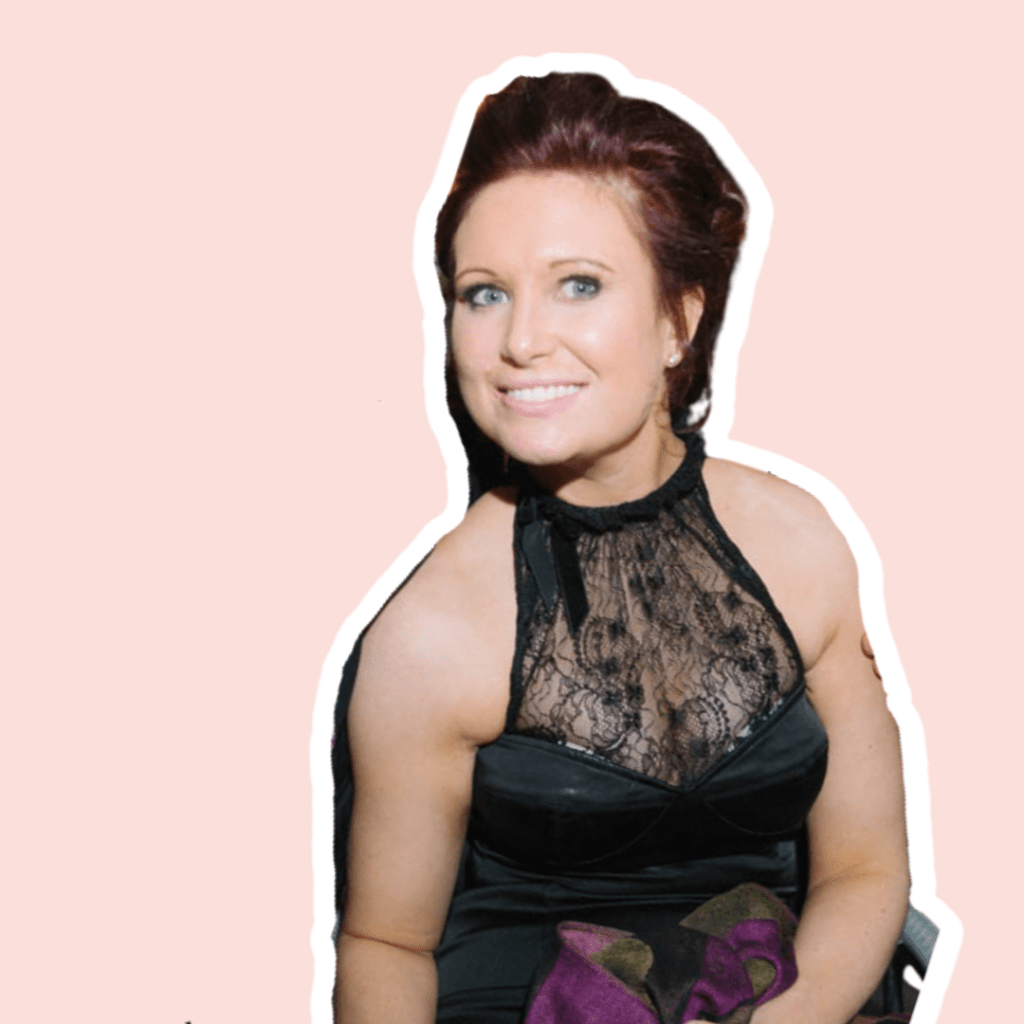 My cousin Kellie battled with FA most of her life. I grew up witnessing FA overtake Kellie's body, but not her bright mind. Sadly, at age 34 Kellie suffered a stroke due to complications from FA and passed away just before her next birthday. I vowed to do what I could to help find a cure and treatment for this rare disease. Releasing this wine and partnering with Leah from Ruby Seven in honour of Kellie is a small step in raising funds to fund research into finding a cure.
Cheers Kellie, this one's for you! -Belle x
Ruby seven X 6Ft6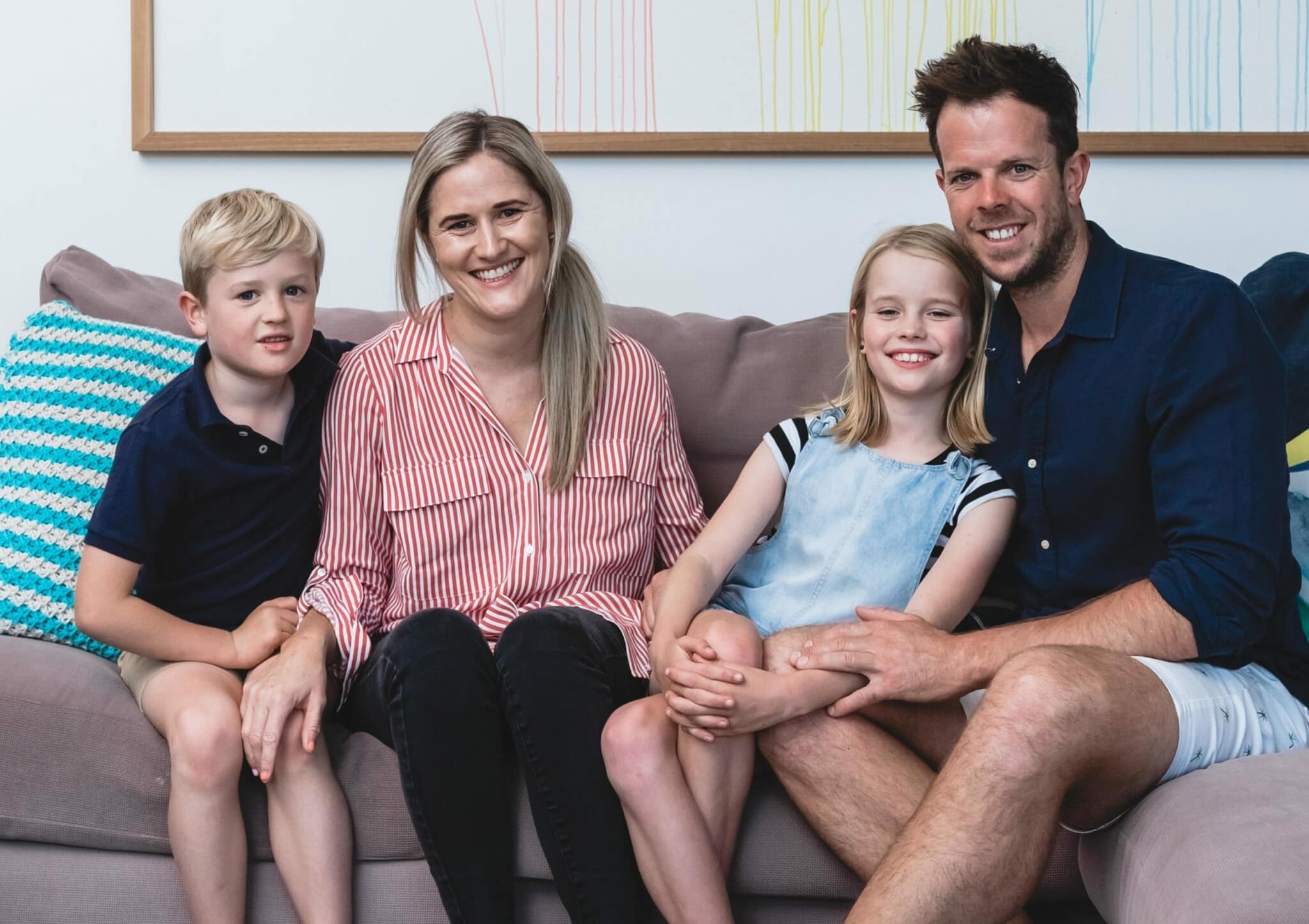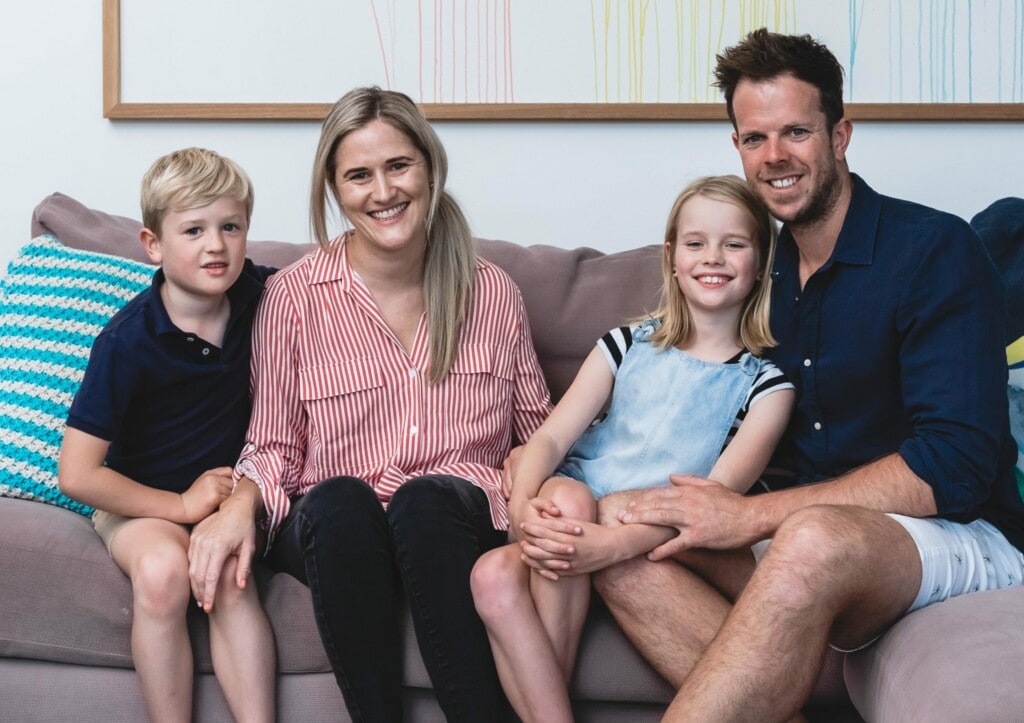 We are partnering with Ruby Seven Cups to raise funds for fara, a charity that funds research into FA — a debilitative neuro-muscular disorder with no known treatment or cure.
Ruby Seven cups are designed by Leah, who has Friedreich's Ataxia (FA). FA is progressive and slowly but surely takes away everything. The ability to walk, talk, swallow…everything but the mind's ability to think. People with FA will always know what's happening to them.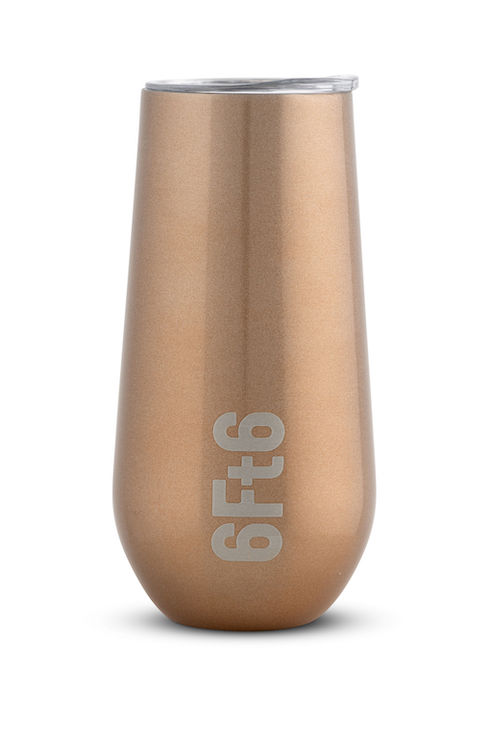 Bonus Ruby Seven cup with every 6 pack
We have a limited number of Ruby Seven insulated prosecco cups and we are including them as a bonus gift with every 6 bottles purchased online. Add at least one bottle of prosecco rosé in your 6 pack and we will include an insulated tumbler as a gift (valued at $15).
Tell me about the prosecco rosé
If you like a drier prosecco with subtle notes of strawberry and berries, you'll love this rosé prosecco. Similar in structure and origin to its big-sister prosecco, it's also sourced from the King Valley and has a delicate pale salmon colour.
But this little miss has something her big sister lacks — a cork. Yep, we know you love the practicality of the twist top in our prosecco. But there's something magical about the lovely pop sound of cork and the whisper of releasing aromas. Cheers!
What does it taste like?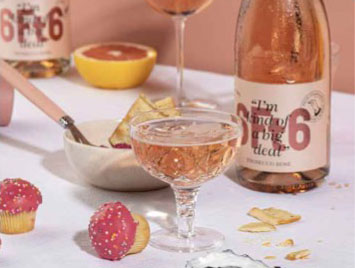 This is an amazingly delicate and floral prosecco rosé, with a punch of flavour. It has raspberry, honeysuckle with strawberries and cream on the nose. The mouthfeel is lively and fun, with some candied fruit characters coming through, combined with delicious vivacious bubbles. True to style, we have created seriously uncomplicated, yet highly drinkable bubbles. Vibrant and refreshing, our Prosecco Rose really hits the spot and is a summer specialty.
Perfect food date
This is so versatile, you can confidently pair it with pretty much anything! The acidity means it pairs well with light dishes on a summer's night, like salads, sushi, cheese platters or seafood. The drier aspect of prosecco rosé means it complements fried or even fatty food like chicken schnitzel, creamy risotto or even chocolate or churros for dessert
Prosecco Rosé is now available in two limited edition gift packs, or in single bottles or 6 packs.
Prefer to pick it up in store?
We are currently rolling this product out in stores across VIC and we will update stockists regularly. Want to stock it? Get in touch.
GEELONG
Cellarbrations Nardis, Highton
Chas Cole Cellarbrations, Geelong
Anglesea IGA, Anglesea
Cellarbrations, Lorne
Cellarbrations, Bannockburn
Cellarbrations, Norlane
IGA Barwon Heads
Thirsty Camel Barwon Heads
Queenscliff IGA
MELBOURNE
Church street Cellars,  Richmond
Liquid HQ, South Yarra
Ian Marks Hampton Thirsty Camel