Pinot Noir – 5 facts you need to know
and your most popular pinot questions answered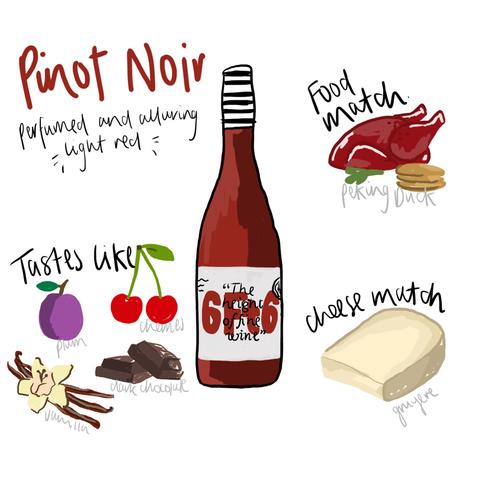 Pinot Noir is delicious. It's a light bodied red wine that has seen rise in popularity in recent years. It's simply delicious. Délicieux, delizioso, köstlich. Ok, the last one doesn't sound as romantic.
In celebration of pinot noir we have gathered everything you need to know about this popular red wine variety. Find out the best food pairings, the perfect pinot glass and a lot of facts to make you the wine buff amongst your friends. 
Are you ready to be the next pinot connoisseur?
Then read on.
5 facts you need to know about pinot noir
Chardonnay and Pinot Noir are cousins (not legit cousins but the wine equivalent)  – chardonnay is a cross between pinot noir and

Gouais blanc

(Heunisch) grape varieties. This is why you will find the the varieties are grown together in regions.

France, USA and Germany are the three largest producers of Pinot Noir in the world. – Out of 290,000 acres worldwide France has 75,760 acres, USA has 73,600 and Germany has 29,049 acres. Australia comes in 6th with 8,693 acres. (we have 90 of those acres!)
The most expensive bottle of wine in the world is a pinot noir. – It is from pinot's first growing region Burgundy, France. The wine is Domaine de la Romanee-Conti – Romanee-Conti Grand Cru – and each bottle sells for an average of 11,000 pounds

! Yep, I mean I think we would be happy with a 6Ft6 pinot and a european getaway but whatever floats your wine boat. 

Pinot Noir is usually made with 'whole bunch' –  This means the entire bunch including the stems goes into the crusher and fermenter. This practice is rarely used on varieties other than pinot and it gives the wine its tannin. Tannin brings a different taste to the wine, its drying and astringent. It also adds years of life allowing pinot to age

gracefully

. Ok give us a bottle of tannin stat. 

There's an entire movie dedicated to this variety – Sideways. Here is our favourite clip from the movie.
Q&A's about pinot noir
Is pinot noir red or white wine?
It can actually be both. Both red and white pinot noir are created using the red pinot noir grape. White pinot noir is fermented without the skins, it's actually the skins that give pinot its colour.
Can you chill pinot noir in the fridge?
Pinot noir is such a versatile red wine but it is best enjoyed at the correct temperature. Our winemaker John recommends serving pinot between 18-20 degrees. However in warmed months there's nothing stopping you from serving it at just below room temperature (around 12 degrees Celsius). If you store your pinot in a warmer area, pop it in the fridge for an hour before serving. 
How many calories are in a glass of pinot noir?
We recommend that you don't think about this when sipping, enjoy the wine experience. We also understand that you might be watching your calorie intake, so I guess we can answer this for you. A typical glass of pinot noir (100ml) has around 80 calories. This is the same as 2 cups of blueberries, a hard boiled egg or an orange.
Why do some pinot's cost more than others?
This thin skinned variety is the most delicate and difficult wine variety to grow. This can make it more expensive than other varieties such as shiraz. In terms of pinot vs pinot, the variance in price can be due to a variety of factors including:
Region, reputation & proven consistency

– 3 powerful factors. These

are decided by

wine experts (such as James Halliday), wine drinkers (such as you) and wine awards and ratings.

Hand picked vs. machine picked –

The cost of labour is much higher to handpick than machine pick. Hand picking wine can be more delicate on the fruit and in turn provide a higher quality wine.

Barrel vs tank fermented

– oak barrels are a much more time consuming and costly way to mature the pinot noir wine.

The age of the wine and its age potential

– The longer the wine cellaring potential, the higher the price.

A whole-bunch barrel fermented pinot will cellar longer than a whole fruit tank matured wine

.

What food pairs well with pinot noir?
Pinot noir is a versatile wine that goes with an array of foods from grilled salmon to roast duck. If you are out to dinner and everyone has ordered a different meal, order a pinot noir and it will be a crowd pleaser. Some of our favourite pinot noir wine pairings are:
Peking duck pancakes

Gruyere cheese and salty prosciutto

Lemon butter grilled salmon

San choy bow

Mushroom pizza (anything with mushroom is the ultimate pinot pairing)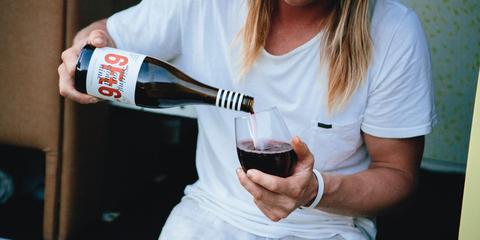 What is the best glass for pinot noir?
Did you know that the glass can actually affect the taste of the wine? Pinot noir is best served in a large 'fish bowl' type glass. This allows the light bodied wine to breathe and enhance its flavours.  We recommend these glasses: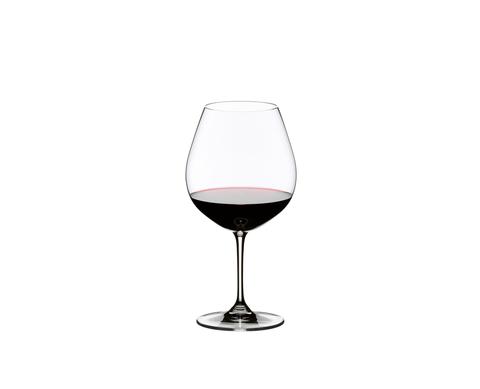 If you're on a budget, can't go past Target These are a steal at $15 for 6
Ask the winemaker – a few words about our region from our winemaker
Geelong Wine Region – goes back to 1842.
In 1842, Swiss immigrants chose the Moorabool Valley to plant some of Victoria's earliest vines. The vines were destroyed by the Phylloxera virus in the late 1800's and were replanted in the 1960's.
Today, a small band of passionate winemakers embrace the challenge of producing cool climate wines from this region. 
The Moorabool Valley is nestled between Geelong & Ballarat and is one of Geelong wines 3 sub regions. The small, family run vineyards provide rich and intense low yield fruit. It has ancient volcanic soils containing tough limestone and basalt base. This forms this region's unique terroir.
Three things that makes Geelong Pinot Noir unique. 
Moorabool Valley can produce wines of great power and concentration but with precise varietal definition and deft balance

.

Geelong pinot has all the lovely character of Pinot… cherry when ripe and strawberry when picked earlier

.

Largely

continental in nature, but with

close proximity

to the southern ocean and generally quite dry in summer, allows for full ripeness to

be achieved

but with finesse

!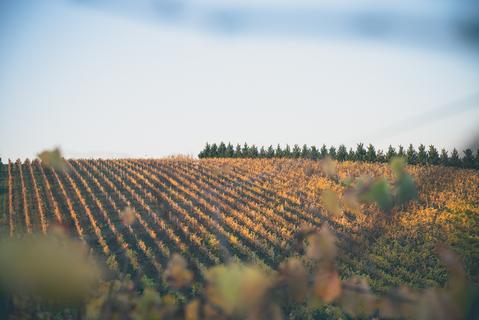 Pinot for the people – why 6Ft6 pinot noir?
When 6Ft6 launched in 2003, its mission was to provide an incredible value pinot for its quality. This allowed more people to enjoy good quality wine at an accessible price point. This philosophy still drives us today.
So, what goes into making great quality wine at an affordable price. Well, a lot, but for ease we've tried to list the main factors:
Terroir – We are very fortunate that our region provides us with great consistency of flavour and style. This ensures our loyal customers know what to expect year to year.
Quality control – Our pinot noir is single vineyard, which means we don't purchase grapes from other properties. This allows greater quality control over our wine.
The fruit- 6Ft6 Pinot Noir consists of a variety of clones and having this vast variety makes the wine well-balanced and easy to drink.
Enjoyment – Over the years, we have found that people react well to our fun/quirky and non-traditional approach to wine. We respect traditional wine-making, and the expertise required to make exceptional wine. Yet we try not to take ourselves too seriously.
Vegan-friendly – We can't forget that we are 100% vegan-friendly, not only in our Pinot Noir but for our entire 6Ft6 range! (read all about what makes wine vegan)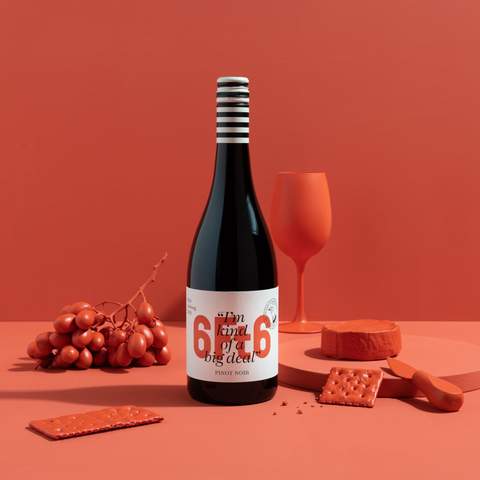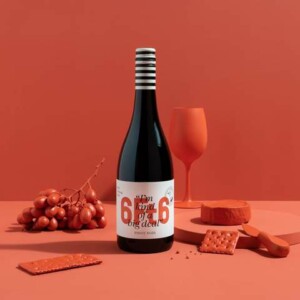 Where to buy 6Ft6 pinot noir wine?
6Ft6 Pinot Noir can be found on more than 2,000 shelves nationwide and has consistently been in the top 20 sales for Pinot Noir across the country. That's not only because of it's deliciousness, but due to our awesome customer base who love our Pinot as much as we do. Yes, that's you. Thank you.
We currently make 14,000 dozen pinot each year, and at this rate we might need to plant a few more vines. So, here's to you our pinot noir lovers, pour yourself a glass and enjoy!
You can buy 6Ft6 pinot noir here
Have a question about pinot? ask us below and we will answer it for you.
Like what you've read? we would love a social share.