Top Book Tips from Celeste and Sarah
At Natural Supply Co, we love devouring a great book as much as we love finding the perfect lipstick; especially with a great glass of wine in hand! There is nothing better than getting into a page turner, and snuggling up in bed or on the sofa with an enticing book.
Here are our top picks to read this month!
Celeste and Sarah xx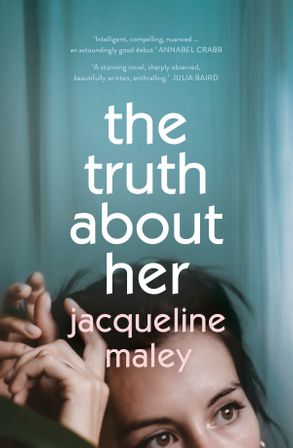 The Truth About Her by Jacqueline Maley:
After hearing about this on the fab Chat 10 Looks 3 podcast, I was intrigued and keen to get stuck into it. Our protagonist is Suzy, a journalist in her late 30s, who is a single mum dealing with the breakdown of her marriage and finding her way through with a series of flings. After Suzy outs a fraudster in the newspaper, who subsequently commits suicide, a chain of events follow which leave Suzy struggling to find herself.
With shades of Belle Gibson, I found this to be an utterly engaging and absorbing read. The characters are excellent, and it looks beautifully at the relationship between mothers and their children, and they ways we sacrifice, struggle, feel guilt, and push through it all. Highly recommended. – Celeste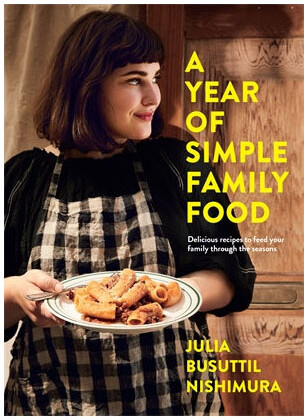 Are we classifying cookbooks as books? I think so – especially when we've been enduring endless hours at home with our kids, and are looking for anything to help us get through! This is a firm favourite in our household, with beautiful food (sorted seasonally, so easy!) which is tasty, pretty simple, and best of all – many of the recipes can be made with kids. Our 5-year old, Charlie, loves to look through the pictures and choose what he'd like to cook. Our favourite is the lemon marscapone pici pasta, which he helps to make and then devours afterwards; always a good thing! – Celeste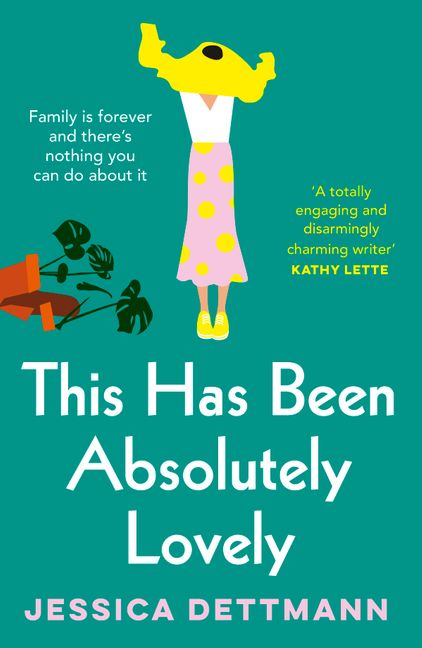 This Has Been Absolutely Lovely by Jessica Dettmann:
I loved this page turner of a book about family dynamics and all the little twists and secrets that pepper our relationships with our kin. In fact I couldn't stop reading it, even when my own family were telling me I'd been spending too much time with this book and not enough with them.

Jessica Dettmann perfectly captures with humour and pathos what it's like to grow up and realise that your parents are flawed adults. She weaves moments of laugh-out- loud funniness with the themes of loss and longing, unrealistic hopes and shattered dreams. But this is not a depressing book at all. It's just a little gem reflecting real life and Dettmann's dialogue is so natural and genuine that you'd think she'd come to all of your family Christmases and taken notes. – Sarah
Celeste and Sarah – form Natural Supply Co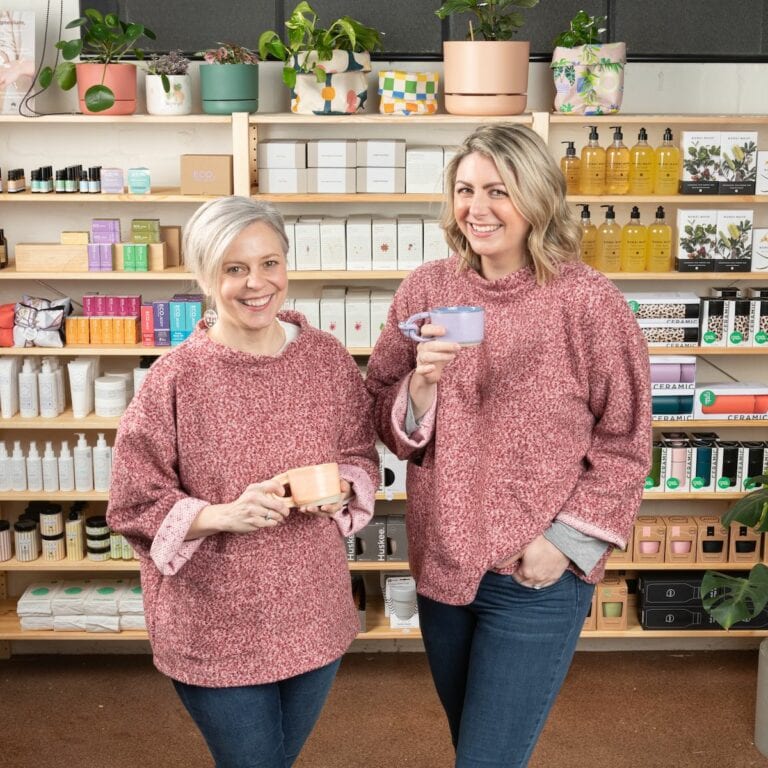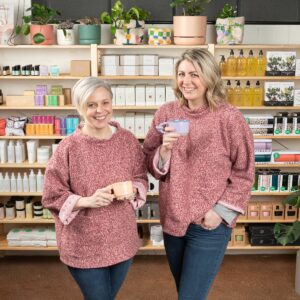 Celeste and Sarah are the owners of Natural Supply Co: the destination for all things natural, organic and zero waste. These besties love to 'twin' in colourful outfits, and drinking endless cups of tea and coffee (or champagne) and reading are high on their hobby lists.
We asked these two to be regular contributors to our blog and help you pick your latest book to read. Let us know if you have any genres you want or comment with your favourite reads as well.