Chocolate Red Wine Truffles Recipe
Chocolate Red Wine Truffles – 6Ft6 Recipes
If you haven't tried the combination of red wine and chocolate you are missing out! Adding red wine really enhances the traditional chocolate truffle recipe and makes it a delicious and decadent treat. So to keep a case of FOMO at bay, get on to this delicious recipe or if a hot drink is more your style, try our Red Wine Hot Chocolate.
Whether you are attending a dinner party, preparing a treat for yourself or looking to use your key ingredients (wine and chocolate) wisely, this is for you! These decadent balls of joy get better with every bite you take and the best part? They are super easy to make!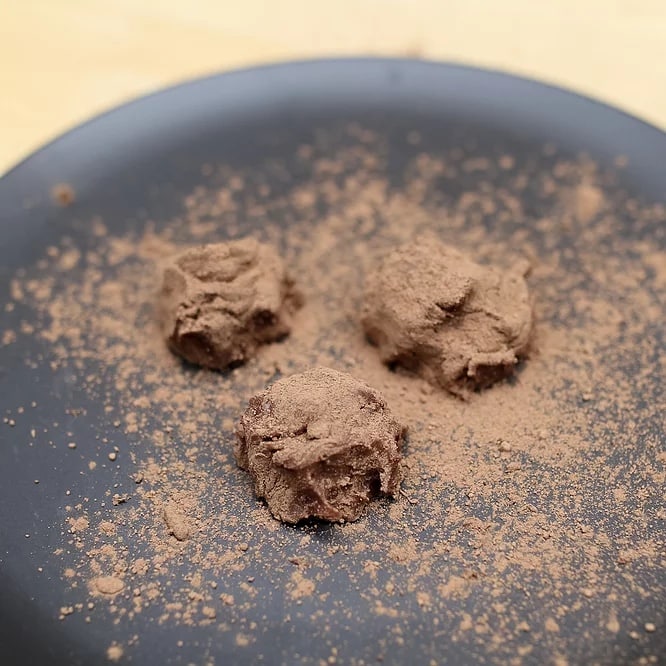 What not to do
Well…we say that with the intention of it being easy but we would be lying if we were to say that we had absolutely success the first time around. Learn from our mistakes! Avoid going overboard with the wine and stick to accurate quantities, a trap that most wine lovers fall into! We would label the following video as 'what not to do' but it is always important to share the highs and the lows. I mean if we didn't laugh at ourselves we would cry, right?
TAKE TWO!
Although not everything went to plan with our first attempt, our second batch was much better! The perfect balance of the fruitiness of the 6Ft6 Pinot Noir and the richness of the chocolate, creating an impeccable snack for any occasion.
We encourage you to give it a go yourself with the entire recipe below.
The RECIPE:
Ingredients
1/2 cup of heavy cream
225g of dark chocolate
6 tablespoons unsalted butter, cut into small pieces
1/2 cup of Red Wine (we recommend 6Ft6 Pinot Noir)
Cocoa powder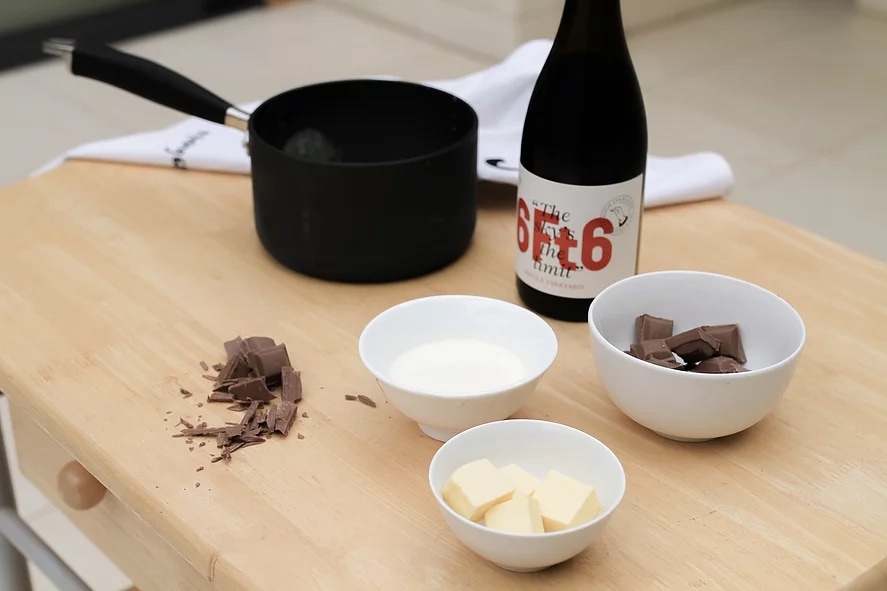 The Method
Step 1: Coarsely chop chocolate and place into a medium sized bowl.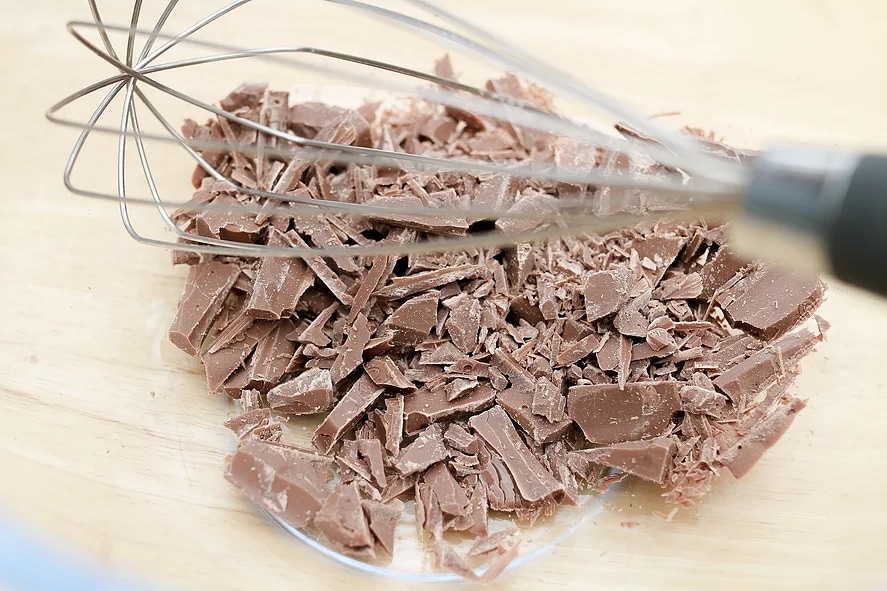 Step 2: Bring cream to a simmer, add butter and stir until melted.
Step 3: Pour the cream over the chocolate. Stir with a spatula until the chocolate is melted.
Step 4: Add the red wine and stir until wine is mixed entirely.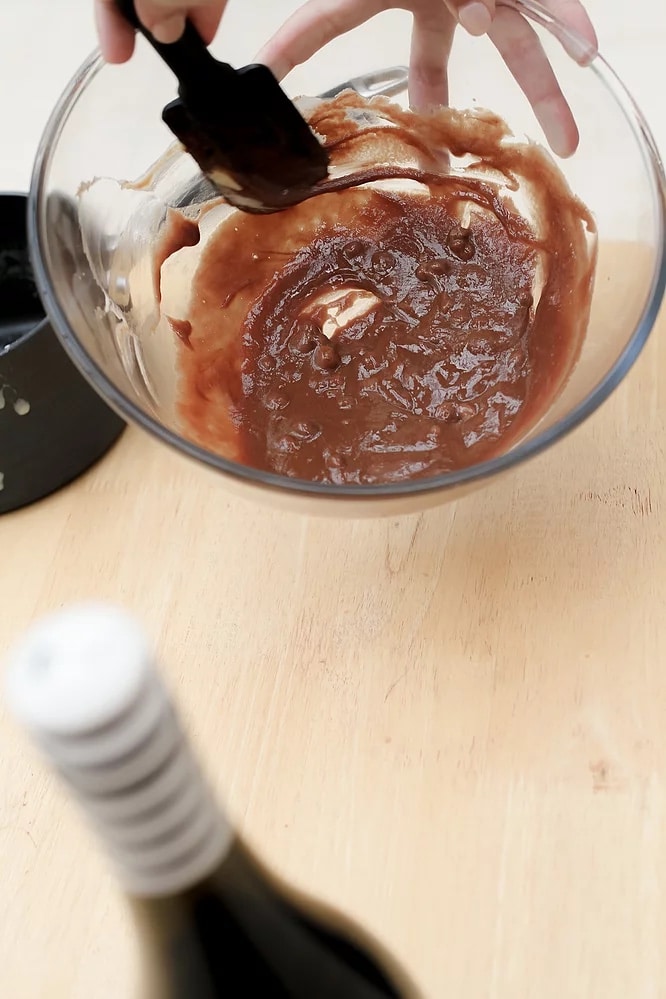 Step 5: Pour into a 8×8 baking dish and refrigerate for at least 4 hours.
Step 6: Use a metal cookie scoop or large spoon to scoop out the truffle. Coat your hands in cocoa powder and gently roll the chocolate until it forms a ball. Roll in cocoa to coat.
Step 7: Keep refrigerated.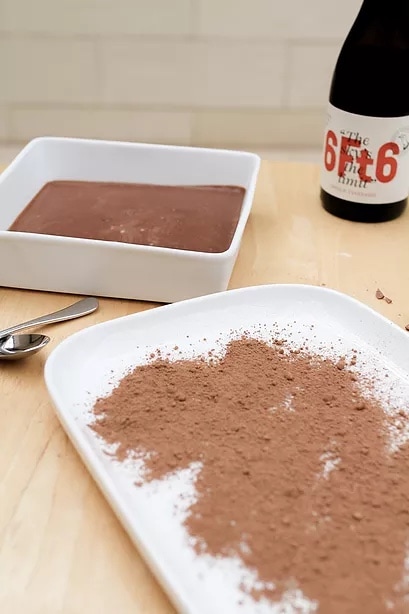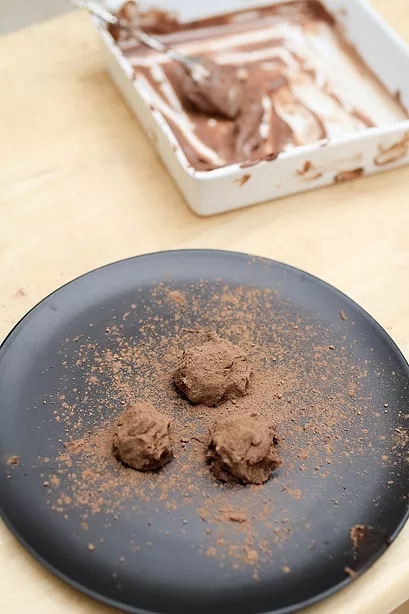 Let us know of your success with this recipe! Send and tag us photos of you giving this recipe a go and if you are in need of wine, never fear we have you covered. Find out more about the Pinot Noir we used in this recipe here.