Matching notes with notes – How to perfectly pair tunes with vino
Does Music really effect the taste of wine?
The perfect wine deserves the perfect tunes to complement it.  Of course, taste and pairings are subjective, but much like wine and food, studies have found specific musical pieces seem to pair well with certain wines, and that in general, wine seems to be more enjoyable when there is music playing in the background compared to drinking in silence. 
So, if you're totally confused about which music to listen to while you're sipping your favourite vino, consider this… when it comes to any pairing, it's all about the mood.  You know pouring a big juicy red with a sashimi platter is a total cognitive dissonance, so consider the mindbending you're forcing on yourself by trying to drink a bright, bubbly prosecco with a depressing power ballad or a powerful glass of red with an S Club 7 bop…
Can't let it happen. Here are our suggested pairings.
What music should you listen to when drinking shiraz? 

The Wine Style: Shiraz
Like that unforgettable Scorpions anthem, Australian shiraz will "rock you like a hurricane". Vibrant, but not too robust, beautifully balanced and full of electric flavour, our 6Ft6 shiraz perfectly straddles the line between power and grace.
And while the land down under was once considered the wild west of the shiraz/syrah grape, our Aussie Shiraz is now widely recognised as some of the best in the world.
The Music: Classic Rock
A powerful style that is undeniable in Aus.  It's comfortable and familiar with wide-reaching appeal.  And while most of your favourite rock artists were probably rebels and radicals when they first hit the scene, the genre is now a massive crowd-pleaser.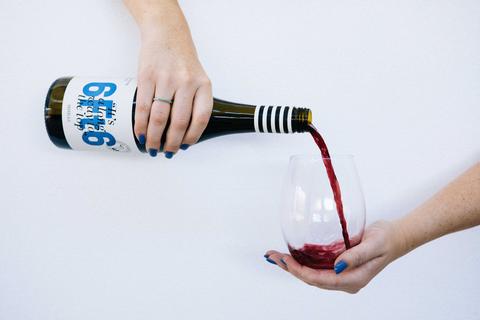 What wine will go with your chardonnay?
The Wine Style: Chardonnay
No longer just for your Mum, this modern-day chardonnay is pure in its aroma and taste, with a juicy palate and lovely balance of texture and flavour, this delicious Chardonnay is enjoyable to drink year-round.
The Music: "Cool Mom" Ballads
You know those tunes your Mum was always playing on repeat in the car in the early 90s?  Yeah, when you were 12, you thought they were daggy as, but with age comes wisdom and the pure nostalgia imbued in those juicy, bangin' tunes is guaranteed to get you out on the d-floor now.
Listen: Alanis Morrisette, Jewel, Heart and Fleetwood Mac
6Ft6 Chardonnay Spotify Playlist 
What about a music and pinot pairing? 
The Wine Style: Pinot Noir
Our crowd favourite, the smooth red that is enjoyed by many. In fact, it's the fourth highest-selling pinot noir in Victoria. Why? Because it's so versatile, matches to most wine tastes and to most meals.
New World Pinot is the perfect riff on a classic varietal, drawing inspiration from the grape's spiritual home, Burgundy, but constantly adapting with the grape's inherent complexity. 
The Music: Jazzy Covers of your favourite Pop Songs
Just like the heart-break grape, Jazz is both technical and intuitive; improvisatory and ever-changing; never experienced the same way twice.  Easy listening, smooth, but powerful jazzy versions of your favourite pop songs that somehow manage to be familiar and easy, but in new and complex ways are our pinot's match made in heaven.
Listen: Amy Winehouse, Karen Souza, Diana Krall and Lana Del Rey
 6Ft6 Pinot Noir Spotify Playlist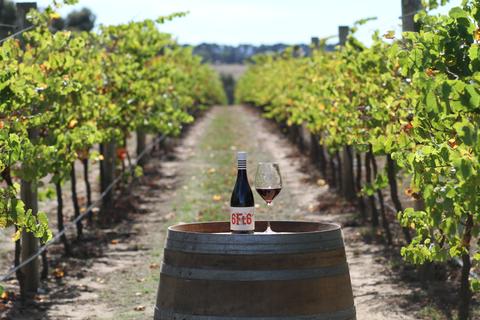 What music should you listen to whilst popping prosecco? 
The Wine Style: Prosecco
Prosecco is the fastest-growing sparkling wine in the world. Its affordability and versatility mean it now outsells champagne. 6Ft6 prosecco is how it should be; light, crisp and clean with citrusy lemon curd, pear and honey notes. It has a fresh, sherbety mouthfeel that's smooth and balanced. Perfect for a special occasion and true to style, this is seriously uncomplicated yet highly drinkable bubbles.
The Music: Party Tunes
Fast, upbeat and easy to appreciate, think fresh NYE Party tunes that'll have everyone singing along (and if they come with their own dance moves – even better).
Listen: Kylie Minogue, Taylor Swift, Steps and S Club 7
6Ft6 Prosecco Spotify Playlist
What music will go with a delicious glass of pinot gris?
The Wine Style: Pinot Gris
6Ft6 Pinot Gris is a white wine for any occasion, it finishes clean and crisp on the palate and will forever leave you wanting more. This crowd-pleaser has a lovely balance of texture and flavour, giving this great white a real personality.
The Music: Middle of the Road
This playlist is a monument to the safest place in music. The middle-of-the-road.  "But isn't middle-of-the-road music boring and predictable?" I hear you cry.  But maybe that's just what they want you to think. 
This playlist is perched, perfectly poised, perfectly pitched, sitting right on that comfortable spot on the fence where no-one is ever disappointed.
Listen: Coldplay, R.E.M., U2 and Crowded House 
6Ft6 Pinot Gris Spotify Playlist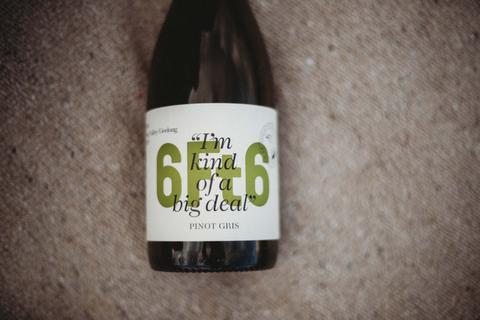 What music should you listen to whilst sipping sauv blanc? 
The Wine Style: Sauv Blanc
Our dry sauvignon blanc is a fragrant, tasteful and sophisticated drop for the white wine lover.  Not only that, but the tropical flavours of this wine make for a perfect white wine spritzer, simply pour sauv blanc over ice, top with soda water and garnish with watermelon or a slice of lime.
The Music: Girl's Night Bangers
Tunes that lend themselves to moves.  Belters by independent women that show no fear.  Songs that make you feel sexy af.  This is the ultimate pre-game playlist for when you're feeling totally fly.
Listen: P!nk, Destiny's Child, Gwen Stefani and Rihanna 
6Ft6 Sauv Blanc Spotify Playlist
What tunes pair well with Rosé?

The Wine Style: Rosé
This rosé embodies fresh and vibrant scents of candied summer berries with just a hint of freshly cut watermelon, with a refreshingly clean, dry and delicate finish.  Made to drink and enjoy early, we recommend that you serve it chilled on a hot summer day.
The Music: Easy, Breezy Summer Chill
Imagine yourself on a beach lounger at a Beach Club in Bali, sipping an icy cold pink drink, the sun is sinking below the horizon, a light breeze is blowing, there's a subtle hint of frangipani in the air.  What can you hear? 
This playlist is the true embodiment of chill summer tunes with a just a hint of get up and dance.  Turn it up and float away.
Listen: Tones & I, Koni, Billie Eilish and Selena Gomez