Our top wine glasses – from budget to blowout

Does a glass affect the taste of wine?
How important is glassware in the enjoyment of your vino? Aside from the fact that it's pure science that stemware that narrows at the top concentrates the aromas of your wine, and that 80% of what we perceive as taste is actually smell – the stone cold truth is – psychology plays a huge part in our enjoyment of… well, everything.
Ipso facto – drinking wine from a fancy glass will absolutely up your enjoyment of said wine. You just feel fancier drinking out of it. So we've collated a list of fabulous glassware – from budget to blowout. You definitely don't need to be a billionaire to get the most out of your vino, but how you allocate your dollars is up to you.
Which one of these gorgeous glasses do you think is likely to give you the best bang for your wine buck? Let us know in the comments… 
Budget $ – Best wine glass for under $10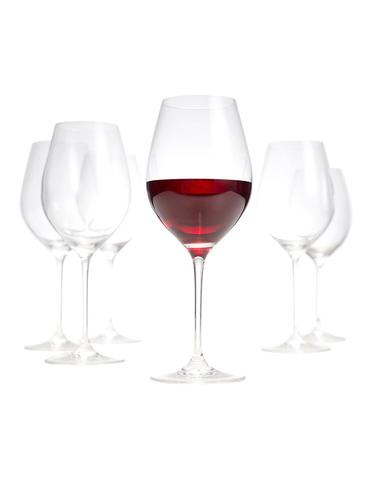 One of our all time favourites – the Salt & Pepper Cuvee range is the ultimate in budget sophistication. With a sizeable bowl and fine, lightweight glass, drinking a 6ft6 Shiraz from one of these babies will impress your guests no matter what.
There's absolutely no need to drop hundreds to get a perfect pour.
 Pro tip – wait for a sale at Myer and pick them up for around $6/glass. Win/win.
Budget $$ – Best wine glass for under $20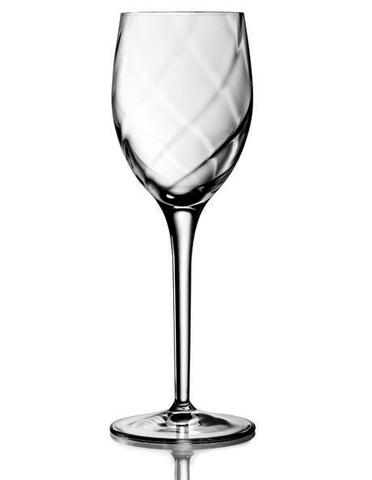 If you're not (yet) a millionaire, but looking for something a little more upmarket than the classic S&P range (unnecessary, but it's your dosh) – Luigi Bormiolli offers a range that caters for Champagne taste on a beer budget.  
Depending on whether your personal preference is traditional, ultra-modern or somewhere in between – these Italian crafted showstoppers can be picked up for anywhere between $10 – $17/glass (depending on whether or not you catch them on sale!)
Budget $$$ – Best wine glass for under $50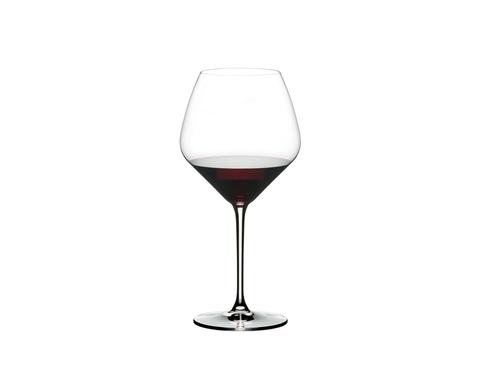 Ask most wine lovers what their glass of choice is, and chances are, nine times out of ten – you're going to hear "Riedel". Whether your preference is stemless or stemmed, these Austrian made glasses du jour are popular with wine wankers and hipsters alike, due to their classic shape and light weight.
At anywhere from $15 – $50 a pop, your Riedel glassware doesn't necessarily need to completely blow the bank – but we do recommend keeping them out of reach of the littlies, no need to throw money away! 
Budget $$$$ – Best wine glass for under $100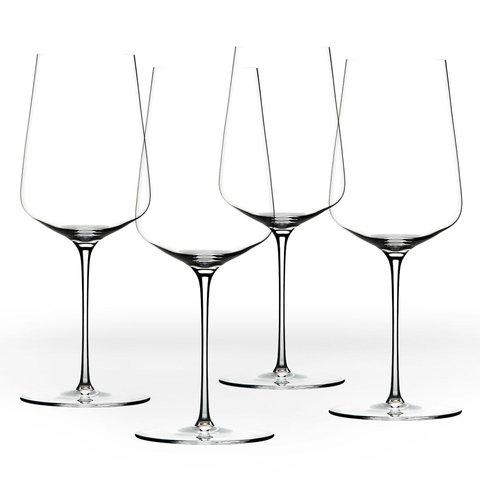 Voted Number 1 in what most wine connoisseurs consider the most comprehensive and independent testing thus far of the world's finest wine stemware by Germany's Stern Magazine – and starting at $55 a pop, Zalto glassware definitely pushes the budget. But for special occasions, there's not much better than the Zalto Universal.
Zalto Glass is mouth-blown and from one of Austria's finest, small glass blowing houses. They are lead oxide free, which means they don't leach any harmful lead, and they won't cloud either. One to add to the wish list?
Budget $$$$$ – Best wine glass when you have no budget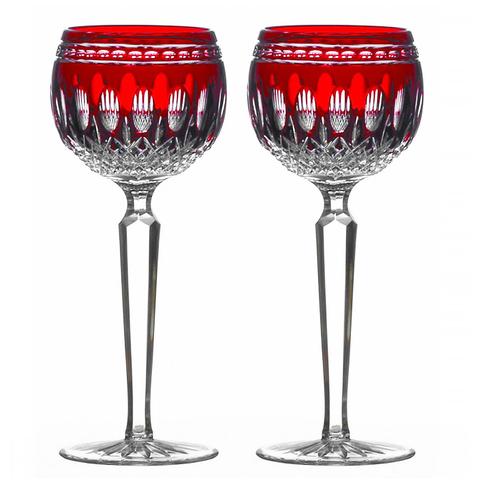 But if you're looking for something truly spectacular (and money is no object) – it's impossible to go past the Waterford Clarendon range.
You can't lie to us – be honest – if you've ever watched an episode of the Bachelor, you're thought about these beauties more than once. Every season (without fail) they spring clean the mansion, the cocktail dresses come out, Osher is retrieved from wherever Channel 10 lock him up in the off season, and those same glasses make their appearance to the envy of wine drinkers Australian wide.
Even Fruity Lexia must taste better out of a $140 goblet… surely?