Sale!
Sale Wines – Mix and Match
Mix and match your choice of two 6 Packs to make a dozen wines at a discount! Buy 1x 6 pack and get the 2nd for 60% with a saving of $90.
Choose from the following award winning wines;
6Ft6 Prosecco NV
6Ft6 Prosecco Rosé NV
6Ft6 Sauvignon Blanc 2022
6Ft6 Shiraz 2022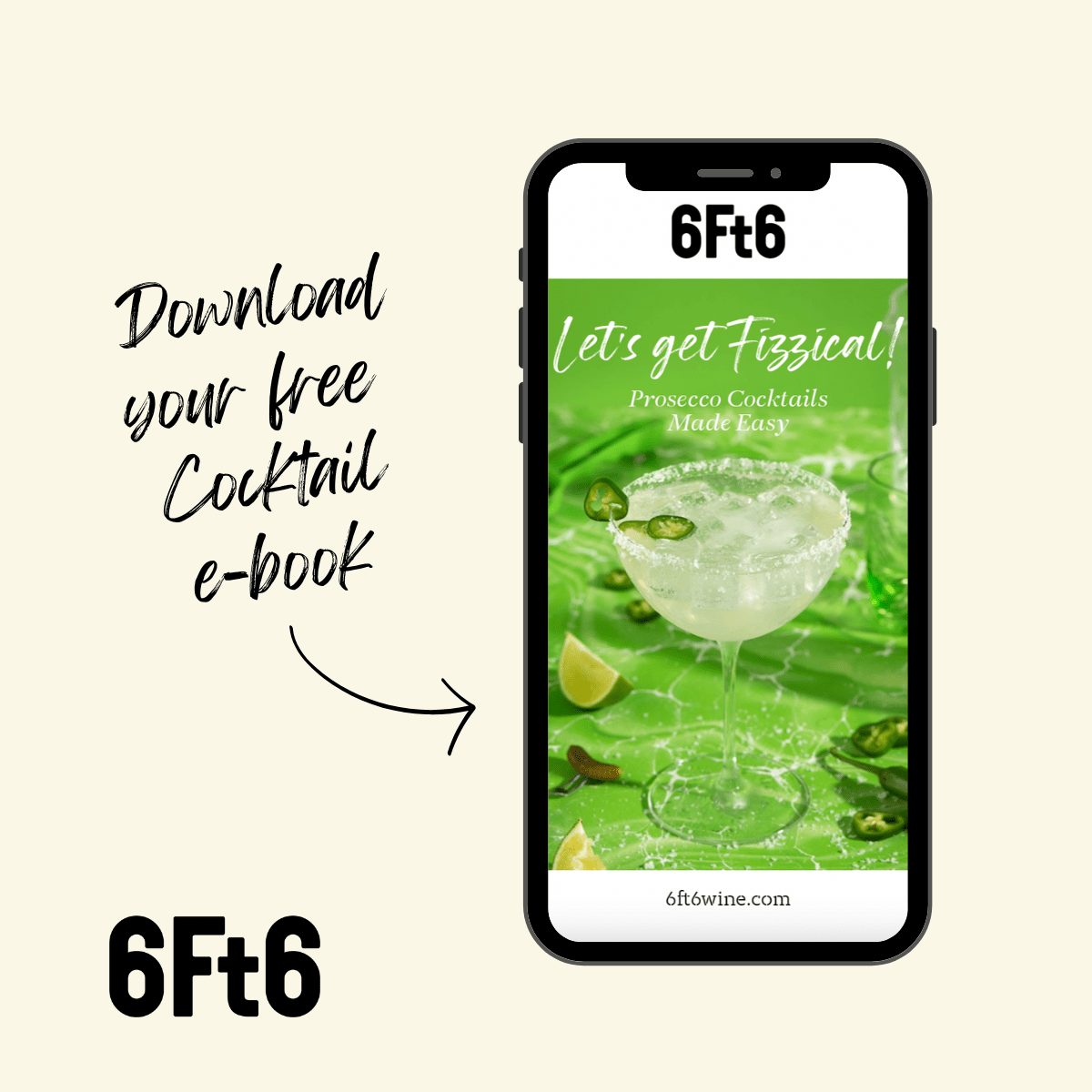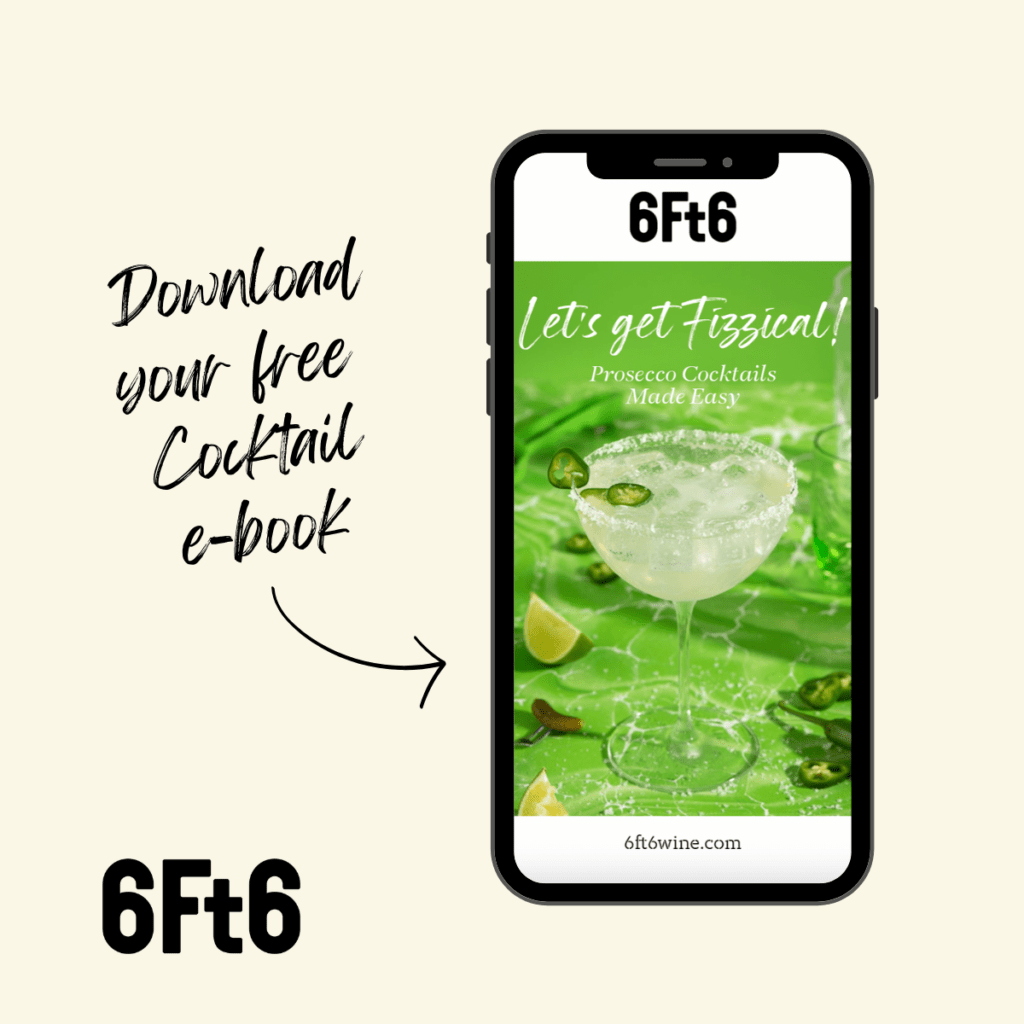 'Let's Get Fizzical', your FREE Prosecco Cocktail Recipe e-book
Check out our brand sparkling new cocktail book, Let's Get Fizzical. 10 easy and delicious cocktails that are sure to wow, all made with 6Ft6 Prosecco or Prosecco Rosé.
Discover a range of drinks that will effortlessly impress your guests and (more importantly) have them begging for the recipe.
Prosecco Cocktails, made easy
Whether you're looking for something sweet and fruity, a little bit tart, 
or anything in between, there's a 6Ft6 Prosecco cocktail for every taste. 
This book is our comprehensive guide to creating the best and easiest 
Prosecco cocktails you can make in the comfort of your own home. 
Complete with recipes, tips and tricks.