People we love – Sam and Celeste Gant from Culinary Tailoring Group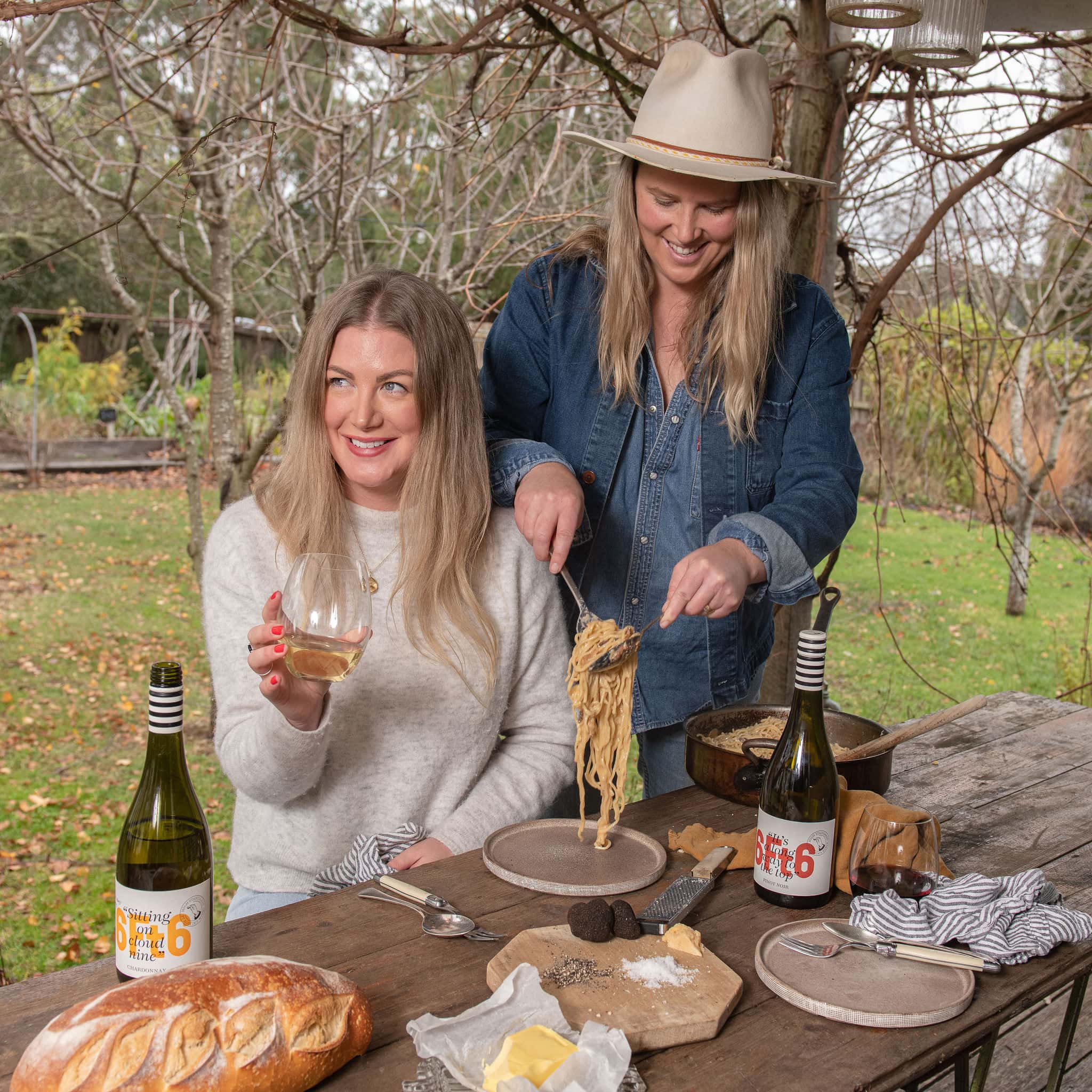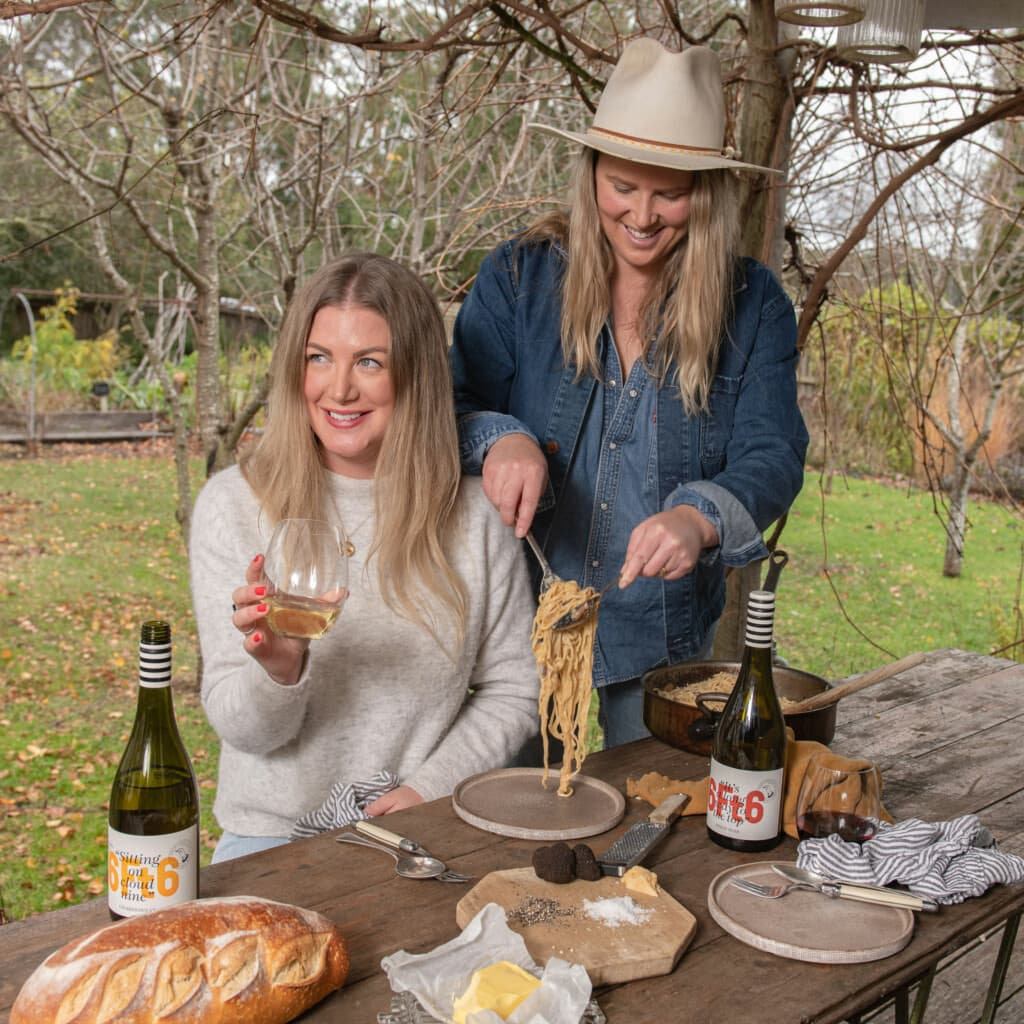 The story of this dynamic duo. Masterchef, design and an award winning cafe.
If these faces look familiar, there may be one or more reasons for this. Maybe it was Sam's stint on Masterchef back in 2014 or the near endless stream of articles showcasing their design talent with multiple renovation projects and an award winning cafe under their belts. This dynamic duo have managed to squeeze more into their thirty something years than some have in a lifetime..
The launch of their catering businesses
They launched their catering business Pot and Pan Culinary Tailoring upon a return from a number of years living in Berlin running a successful Antipodean clothing store in Mitte. Inspired by a little store in the German bohemian capital their first venture into catering was with a little store at all of Melbourne's best farmers markets cooking up piadina – a hand rolled flat bread filled with top quality, seasonal ingredients like jamon and heirloom tomatoes with an organic buffalo mozzarella and hand made pesto.
This little piadina store soon gained a cult-like status and led them into catering larger events for the likes of Channel 9's "The Block", Volvo Australia, Inside Out Magazine and Maggie Beer to name a few as well as many hundreds of weddings.
Marriage and a baby
Sam and Celeste Gant married prior to it becoming legalised in Australia followed by a second wedding one month after the legislation came through. Cementing a solid relationship that many would aspire to was the birth of their gorgeous daughter Arkie in 2018.
Award Winning There Cafe and Future Plans
2019 saw the opening of their stunning cafe 'There Cafe' in the old Lonely Planet building in West Melbourne. A visit to the cafe will highlight the design flair of the couple reflecting their desire to show beautiful lines, a neutral pallet, natural textures and an understated and timeless style that manages to exude comfort and elegance. Bringing the couple's vision to life was Ewert Leaf. Their Cafe won Best Cafe Design in 2020.
Unfortunately Covid hit and the lockdowns began in 2020 which was a huge hit for a new cafe in a commercial area and saw Sam and Celeste with a moment of spare time which has enabled them to pivot yet again. Sam finished an MBA at Melbourne uni and is now back running 'There Cafe' alongside their brilliant team whilst studying a degree in Architecture at Deakin and Celeste has almost completed her first year of Interior Design at RMIT University.
This couple is certainly going to be one to watch over the next few years. We are really looking forward to seeing what the combination of their design and culinary skills brings to the table.
5 minutes with Sam and Celeste Gant.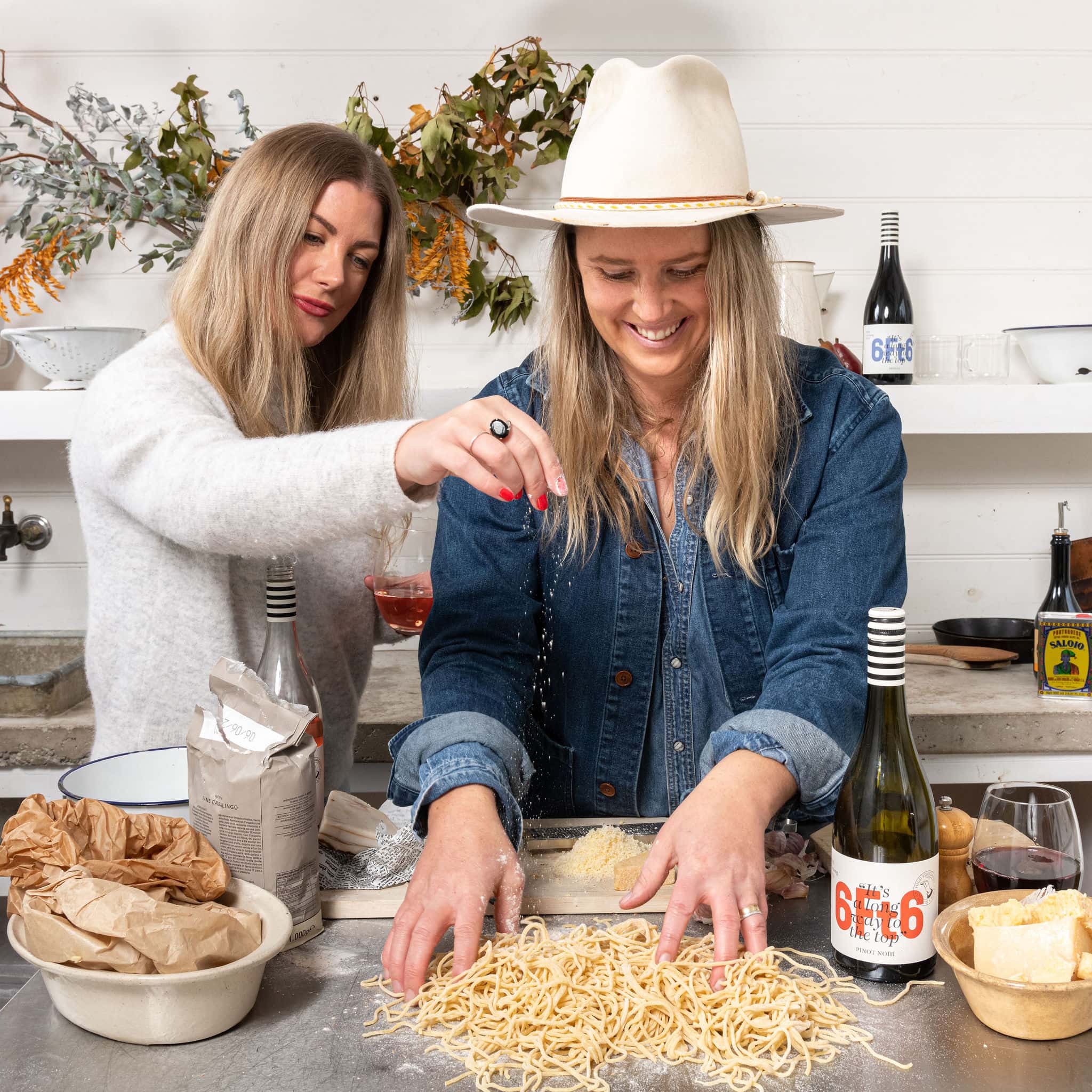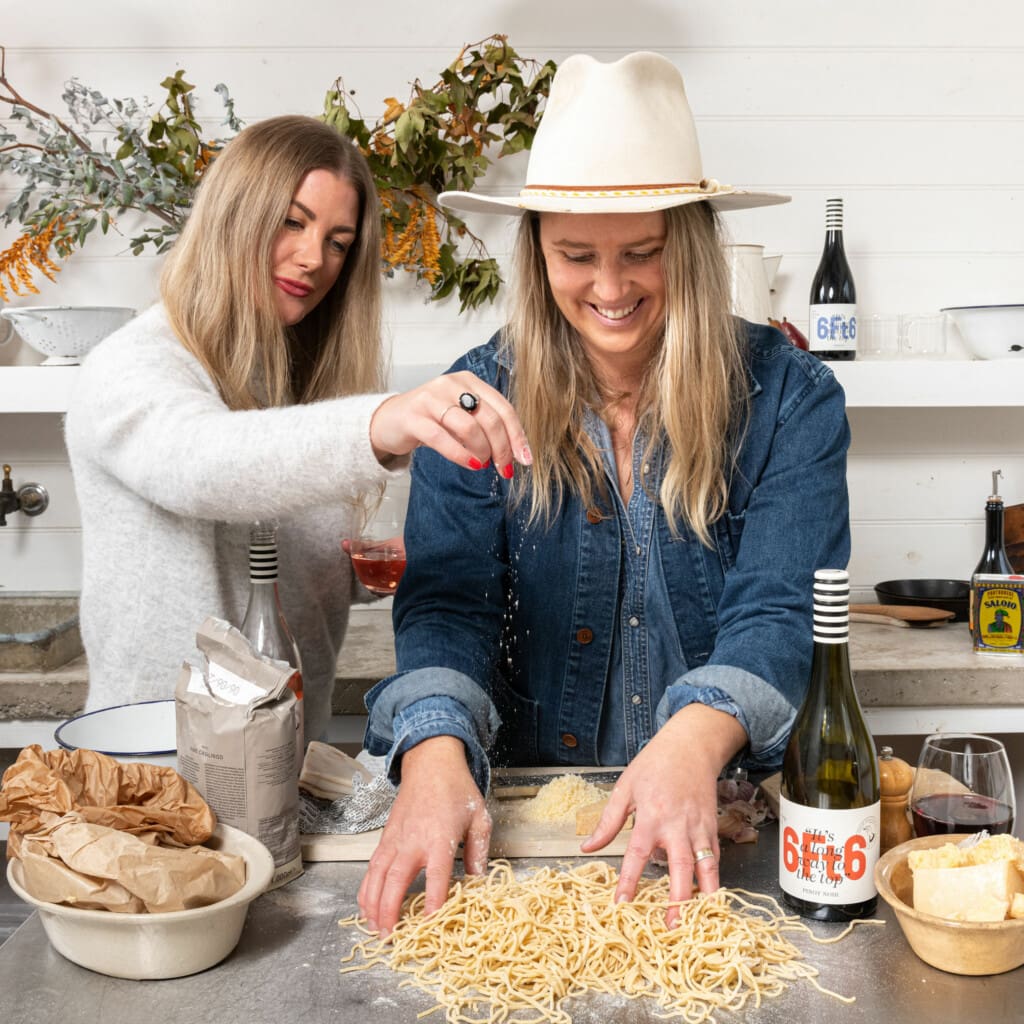 We sat down with Sam and Celeste and asked them a few questions at our recent getaway at Trentham Estate. We found out about their favourite foods, inspiration and plans for the future. Read on to learn more about the amazing couple.
What is your favourite meal to cook during lockdown?
Sam: Dry aged rump cap from Oakwoods Butcher in Castlemaine
Celeste: Anything carb and everything pasta
Where do you see yourselves in 5 years time?
Sam: Living La Dolce Vita – In Italy in a farmhouse cooking pasta, making olive oil, long lunches by a pool and speaking Italian.
How has this pandemic changed the way you live or your plans for the future?
Sam: It has made us aware of the fact that you only have one life so best to make sure you are doing everything you love in it. Simplify it and make sure you spend as much time with family as possible. We have worked very hard establishing our businesses Pot and Pan Culinary Tailoring, There Cafe and Gather and Tailor warehouse. The beginning of the pandemic saw us sell the warehouse and focus on furthering our education so that we have options outside of hospitality in the future. We live and breathe hospitality so it will always play a part in our lives however the aim is to travel more when we can and perhaps further our ventures into the design space which plays a big role in our businesses as we are both very visual people.
What would be your ideal last supper?
Sam : 36-48month Jamon iberico on pan con tomate toast.
Celeste: Truffle Carbonara. See recipe below
Who would be your biggest foodie inspiration and why?
Sam: I admire a lot of people in the industry for a host of different reasons. I couldn't pinpoint a specific person. It's always a spectacular dish that I can't forget. I love Andrew McConnell's food a lot and Dave Verhaul, both fantastic local Melbourne chefs that have a focus on quality ingredients, seasonality and simplicity.
Celeste: Sam 😉 haha, probably anyone that makes delicious pasta!
What's your favourite tipple?
Sam: From the 6ft6 range my pick is definitely the Pinot Noir. I like a salty sour mineral medium body red or a Peroni red
Celeste: 6ft6 Rose any day of the week otherwise any minimal intervention dry rose or french dry rose.
Favourite restaurant, café and bar?
Sam: In Australia , Embla in Melbourne's CBD
Celeste: Tipo00 a Melbourne institution for fellow pasta lovers
What is the first country you will visit when we are set free?
Sam: Not a single country , we'll be off to Europe and won't be returning for a long time . I haven't met one of my best friends' children and we have lots of exploring to do!
Celeste: I might tag along with Sam and our gorgeous daughter Arkie. Sounds like fun!
What would you choose from the menu at 'There Café?
Sam: Everything! There Cafe is all about sharing, we suggest bringing in a bunch of friends trying lots of dishes, that way you go home feeling very satisfied, try the Burrata pan con tomate, the pumpkin and Szechuan , the raclette-brick chicken, the rosti and thick cut bacon and the new crab roll. Throw in some mushrooms too.