We're the 2020 BWS Local Luvva! 🙌
From our family to yours, thank you!
Thanks to you, our beautiful support crew, we are so pleased to announce that we are the winners of the BWS
#localluvvas
campaign. Being voted the Local Luvva means the WORLD to 6Ft6.
2020 has been such a roller-coaster year for so many businesses, so to have our wine recognised is really humbling, this year especially. What's even better is that it is from the people that matter – those that drink the wine on a regular basis.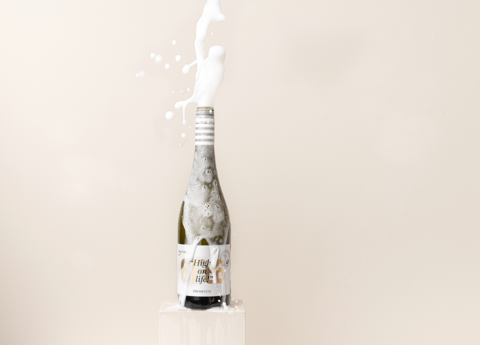 So what does this mean for 6Ft6 in BWS? 
We're thrilled to gain additional ranging over summer in BWS, which means you'll see more of our wine, in more stores! This could be our delicious Prosecco, or our lighter-style shiraz (typical for its Geelong locality), which is great for those red-wine drinkers looking for something lighter, and not too over-powering over the summer months. 
Our 6Ft6 Winners
As promised, we are giving away 50 6Ft6 gift packs, each valued at $99, to 50 people to say thanks for supporting us and voting in the BWS Local Luvvas competition. Did you get a wine pack, see below our list of winners (list in alphabetical order): 
Alison Foulds
Amanda Bowe
Andrei Khodirev
Belinda Lee
Carla Finch
Catherine McCartney
Charlie Louise
Chlo Richardson
Craig McKay
Declon O'Farrell
Eva Yeung
Franco Serraino
Gail Pepper Muir
Jacqui Feeney
James Sidebottom 
Jane Maree Ermer
Jenny Hogan
Judy Sobey
Kate van Haalen
Kate Wawn
Katherine Bamford 
Kathy Edwards
Kimberley Boschie 
Kristy Holt
Lachlan Laidlaw
Lee Degrandi
Libby Carlson
Maddy Gecsek
Maria Ainscough
Melanie Jane
Michelle Smith
Naomi Astles-Phillips
Nicole Whincup
Paula Johnson
Pauline Nicholas
Pip Gordon
Ricki-Lee
Robin Porter
Robyn Smith
Sally Dale
Sally Rose
Sarah Carew
Sarah Wood
Sharni Bravo
Shelley Speedie
Susan Bausch
Teresa Hanlon
Toni Smith
TP Simpson
Vanessa Reale
 If you are one of the lucky winners and have not yet been in contact, please drop us a line at cheers@6ft6wine.com to coordinate your wine pack.